Following Lewis Hamilton's split from personal trainer Angela Cullen at the Saudi Arabian Grand Prix, the seven-time World Champion has revealed what his team now looks like, following the Kiwi's departure.
Cullen was so much more to Hamilton than just a personal trainer, with her having been his long-time assistant, physiotherapist and close friend.
The duo are still incredibly close but Cullen decided that it was time to pursue other dreams, having been with the 38-year-old since 2016.
With Cullen's absence having left a gaping hole in the Mercedes driver's background team, Hamilton has been forced into making a few changes.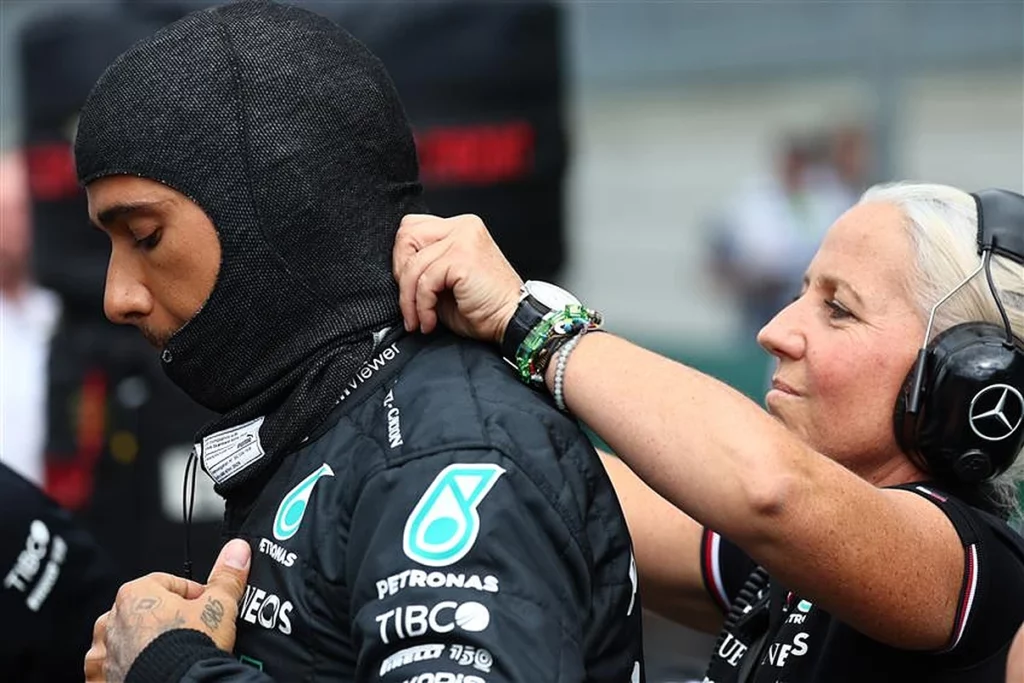 Want to work in Formula 1? Browse the latest F1 job vacancies
"I have a slightly different setup," Hamilton said in Miami.
"[Cullen's] role is shared between two individuals.
"The setup I have, right now, is great. One of the guys, Stevo, has been with me since my first race at McLaren.
"He also came here when I moved from McLaren to here as my gearbox technician. And then he's moved on to several different roles and he's helping me right now."
Article continues below
Stevo, whose actual name is Stephen Lord, was Hamilton's race team coordinator whilst he raced for McLaren from 2007-2012, meaning he's been by the Stevenage-born driver's side in some way or another since his debut.
"Otherwise I'm working with someone on my training, Kylie," Hamilton added.
"I have Santi here as well, I have Penni. I have a great support structure.
"The rest of my team is the same. Ange and I were talking just the other day. We stay in contact consistently.
"We are always going to be in each other's lives, always looking forward to the next fun adventure, whether it be skydiving, whether it be climbing Mount Everest together at some stage. Who knows.
READ: Fernando Alonso adds more fuel to Taylor Swift dating rumours
"And just continuing to support each other's journeys."
Hamilton will be needing all the support he can get for the rest of the season if he is to avoid another winless year in Formula 1, following the disappointment of 2022.