Lewis Hamilton has addressed concerns regarding the status of Brad Pitt's much-anticipated F1 film.
The movie, a joint venture between one of the world's most recognisable names, Brad Pitt, and the illustrious seven-time F1 World Champion, Lewis Hamilton, has raised excitement.
Under the working title "Apex," the film's production journeyed through the British and Hungarian grands prix in July, coinciding with F1's customary summer hiatus.
A remarkable sight was witnessed at Silverstone as Brad Pitt, donned in F1-style racing overalls, joined the ranks of the 20 drivers just minutes before the commencement of the race, while the national anthem reverberated through the air.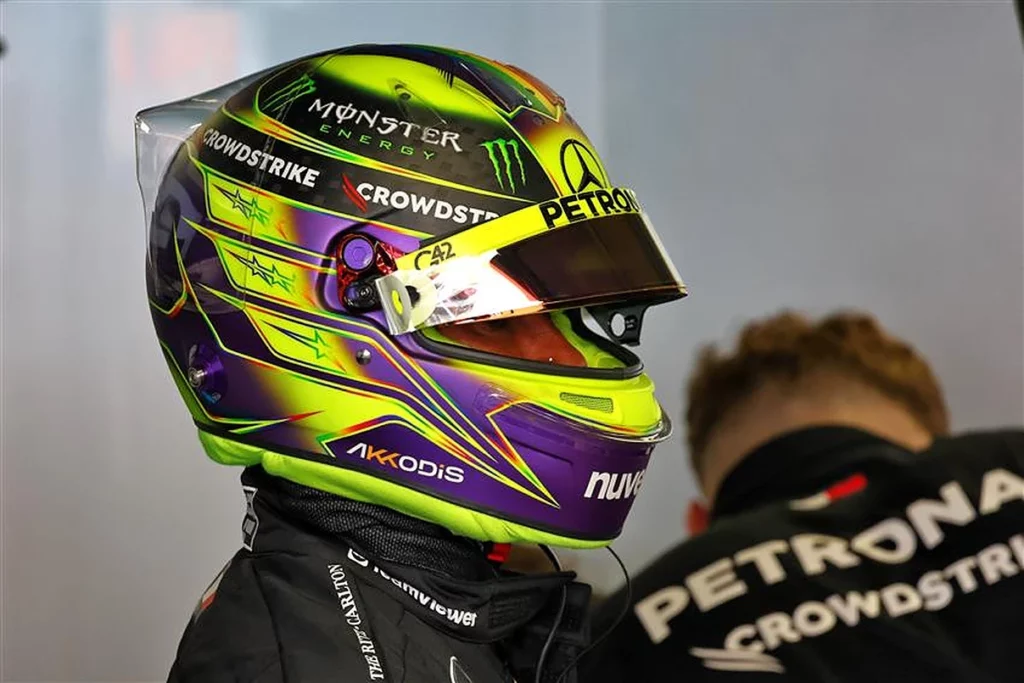 Want to work in Formula 1? Browse the latest F1 job vacancies
In a compelling twist, the 59-year-old Hollywood icon also participated in the formation lap at the British circuit.
Positioned at the tail end of the grid, Pitt experienced the thrill of the track from the cockpit of a modified F2 car, graciously provided by the Mercedes team led by Hamilton himself.
Amidst the chaotic backdrop of the film industry, grappling with disputes over inadequate compensation and the increasing influence of artificial intelligence, Hamilton reassured the public, asserting that the future of "Apex" remains secure with the unwavering support of Apple, the project's backers.
The 38-year-old racing legend intends to engage in crucial discussions with director Joseph Kosinski in the near future, ensuring the movie's momentum remains undeterred.
Article continues below
Hamilton's response was resolute when asked about his concerns regarding the potential cancellation of the film: "No… I know that Apple is fully behind us and wants us to go ahead.
"Everyone in the team is fully focused on making the greatest movie we can and it's just a matter of time."
In light of the challenging circumstances facing actors globally, Hamilton acknowledged the difficulties but expressed optimism for a swift resolution.
He elucidated, "It's definitely not the easiest time, I think, for actors around the world, but hopefully it's something that will be resolved in the not-too-distant future.
"The positive thing for us is we're still able to do some filming, still able to use stunt doubles, we still have editing and things we can do with the stuff we've already caught."
READ: Red Bull reveal 'most worrying situation' involving Fernando Alonso
Hamilton further unveiled his imminent collaboration with director Joseph Kosinski, with scheduled discussions aimed at refining the film's narrative intricacies.
"I'll be on calls with Joe next week as we continue to finish off the story and so there's a couple of races we need to go through and talk about the wording and how it's worded through the race with the different races.
"I'm not massively concerned just yet."