Haas team principal Guenther Steiner wants his drivers to kick on and target better results after they managed their first double points score since 2019 at the British Grand Prix.
Mick Schumacher finally got his first points in Formula 1 on his 32nd race entry having suffered a tough year littered with mistakes and misfortune, and he showed his exceptional pace by challenging Max Verstappen for seventh at the end.
Team-mate Kevin Magnussen ended the race 10th as the team scored their first points in any capacity since the Emilia Romagna Grand Prix, but the Italian is not allowing himself to smile too much at his drivers' relative success in Silverstone.
He wants the team to now start focusing on building towards podium pace after what looked like a step forward on Sunday.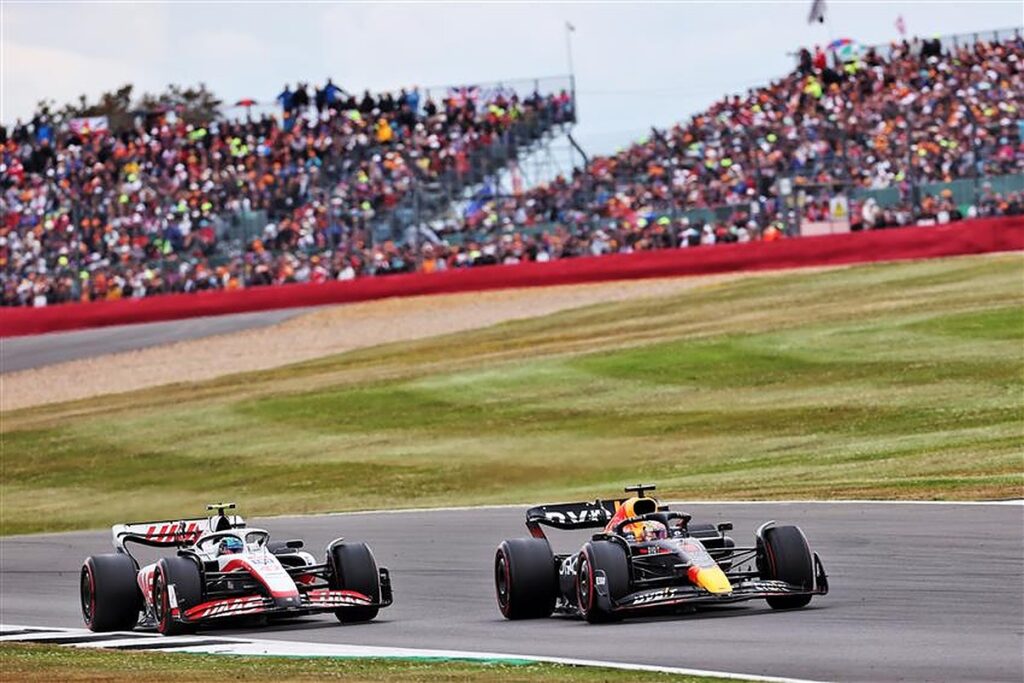 READ: 'I was screaming inside the car': Vettel reveals reaction to Schumacher fighting Verstappen
"You can't say you want to finish eighth either," Steiner said.
"That's not a goal, that's why the podium is the next goal.
"These drivers are all human beings and there are 19 others who are great, and nine other teams that have good cars."
Steiner does not want Schumacher to congratulate himself on scoring his first points, but rather demand better results from himself now that he has a top 10 finish in the bag, and one good result does not necessarily cover the tough opening nine rounds of the year.
Article continues below
"That's exactly what I meant, in a positive way, one swallow doesn't make a summer to keep the pressure off," he explained.
READ: Haas boss warns Mick Schumacher against thinking 'the floodgates are open'
"It's just about keeping your feet on the ground, staying calm, not putting too much pressure on Mick from the outside – that it always has to work out now, because then we wouldn't have achieved anything again.
"But I think it's easier for him now, he didn't have that much pressure already in Canada, so we have to keep going like this.
"But putting him up on a pedestal and then throwing him off again – we shouldn't do that."
As for Schumacher's future beyond the end of this year, the 57-year-old will keep us waiting for that news.
"As a team, we always either confirmed or didn't confirm our drivers until after the summer break," stated Steiner.
Haas climbed back above Aston Martin and into eighth in the Constructors' Standings after their haul of five points in Silverstone, with Sebastian Vettel managing ninth for the British side.