Haas driver Mick Schumacher was a delighted man after Sunday's British Grand Prix as he finally got points on the board for the first time in his F1 career.
Schumacher was out-qualified for the eighth time this season by team-mate Kevin Magnussen in a wet qualifying session that saw both Haas cars eliminated in the first qualifying session.
However, they both came back through the field as Schumacher grabbed eighth with the Dane taking the final points in P10.
The 23-year-old believed that the race pace would be there heading into the grand prix, and he was proved right.
"We are really happy," said Schumacher in the media pen.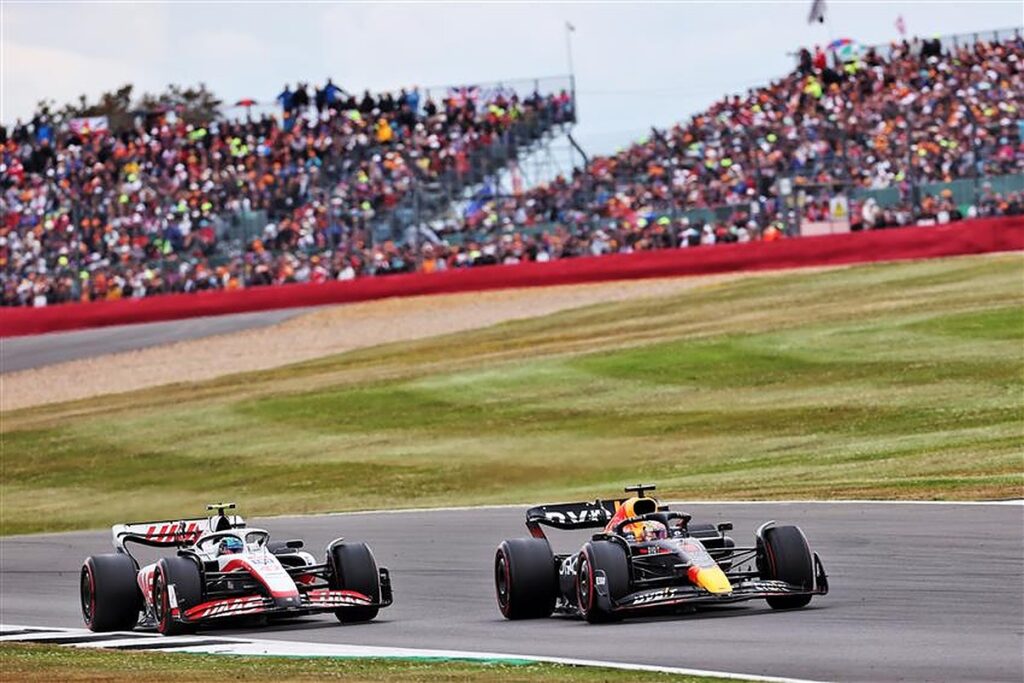 READ: Max Verstappen admits reckless approach to Mick Schumacher battle
"Coming back from P19, I said we have the speed to go forwards and we definitely showed it today."
Team principal Guenther Steiner has had some fairly public criticism for his driver due to crashes, mistakes and a failure to get points in 31 race entries.
The Italian is pleased to see his driver score points, but the double points score is Haas' first since 2019, and the first points they have scored at all since Imola in round four, so he is pleased to see the team get the result their hard work deserves.
Article continues below
"I mean the team more than anyone else because we were always very close and never got it the last four or five races," Steiner told Sky Sports.
"So this is like a breather because it didn't seem to go our way in qualifying but today the car was fast.
"We could fight and it's also good for Mick, we almost couldn't believe it what happened today, so this is really nice for everybody.
"For Mick, at least, some of the pressure hopefully goes away and he can drive free."
Schumacher spent the final couple of laps battling with Max Verstappen for seventh after the Dutchman had sustained damage to his floor, sending him down the order.
The German was pushed off at Brooklands, before the pair made contact at the Vale Chicane at the end, but they both came across the line in one piece, much to Steiner's relief.
"I was just hoping it didn't end up in a mess because [of] the luck we've got at the moment," he added.
"I think they got very close to, not a mess, but they got close to wheel-to-wheel."
The 57-year-old is hopeful that Schumacher can now kick on and put together a string of points finishes.
"I hope so. It's a confidence thing," explained Steiner.
READ: Steiner comments on Schumacher's future as he warns of 'negative spiral'
"But now we need to be careful the pressure doesn't get hyped up again that everyone thinks 'now the floodgates are open, now you need to make points every time' and then the first or second time he doesn't make points, it's again 'oh, he's doing badly'.
"It's very difficult to manage how people perceive it, how it should be.
"It's always should have, could have, he needs to stay calm.
"But I told him 'just stay calm, it will come, stay calm, keep going and ignore the outside world'."
Schumacher's points lift him above Alex Albon and Lance Stroll in the Drivers' Championship, and he now sits 17th.
Haas have re-taken eighth from Aston Martin in the Constructors' Standings after Sebastian Vettel managed eighth while Stroll finished 11th.