Aston Martin's Sebastian Vettel has revealed he was "screaming" for Haas driver Mick Schumacher to get past Max Verstappen at the end of the British Grand Prix.
After qualifying 19th on Saturday behind 17th-placed team-mate Kevin Magnussen, both Haas cars made their up into the top 10 on Sunday afternoon as they scored their first double points finish since 2019.
The 23-year-old ended up in eighth as he was fended off by Verstappen at the end, while Magnussen finished 10thbehind Vettel as the American side collected their first points in any capacity since the Emilia Romagna Grand Prix in April.
Schumacher tried his best to clear Verstappen's wounded Red Bull on the final lap as the Dutchman robustly defended his position at Brooklands at Vale, but after 32 race entries, Schumacher finally scored points, much to Vettel's delight.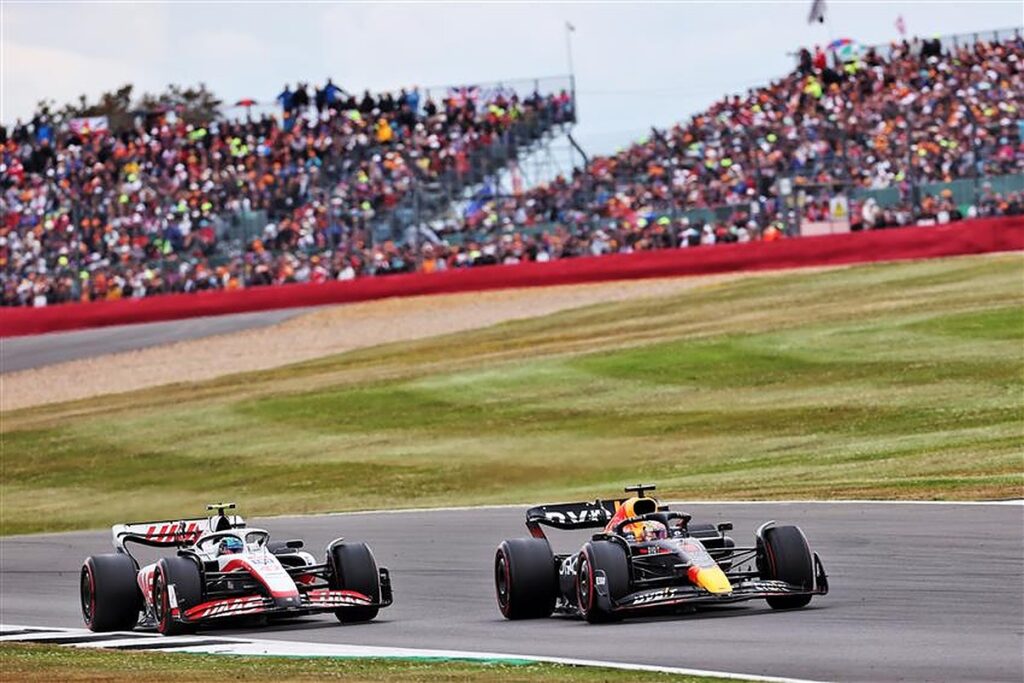 READ: Aston Martin comment on Vettel's future as Saudi sponsor opposed to his activism
"I was very happy for him," said the four-time world champion.
"I saw what happened, and I saw that he was closing the gap, and I was actually screaming inside the car like, 'Go Mick! Go Mick!'"
It has not been the easiest of seasons for Schumacher, with crashes and reliability failures denying him the opportunity to put points on the board.
Vettel, who is somewhat of a mentor to Schumacher after forming a close bond with his father and seven-time world champion Michael, is "very happy" for his compatriot.
Article continues below
"I'm very happy for him. I think it has been a long time since he deserves the result, and it's great to get it," he added.
"I thought maybe I'll get him at the end, but they were too quick, and it was actually entertaining to see them going for it every time into Turn 15."
He turned to his friend in the interview, and they discussed the action on the final lap, during which Schumacher nearly snatched seventh.
"It looked like you were side by side also, into Turn 6, I think sometimes, down the Wellington straight," added Vettel.
Schumacher's first points might have arrived some time ago at the Miami Grand Prix but for contact late on with Vettel, but the pair quickly forgot that incident, and are now both on the board in 2022.