Max Verstappen overcame a five-second time penalty to win the first Las Vegas Grand Prix since 1982, marking his 18th victory of the season.
Starting from second and on the dirty side of the grid, Verstappen actually made a better launch than pole sitter Charles Leclerc.
Verstappen found himself on the inside of Leclerc as they entered the first corner; however, the Dutchman had absolutely no grip.
As a result, Verstappen ran off the circuit at the first corner and took Leclerc with him, much to the Monegasque's annoyance.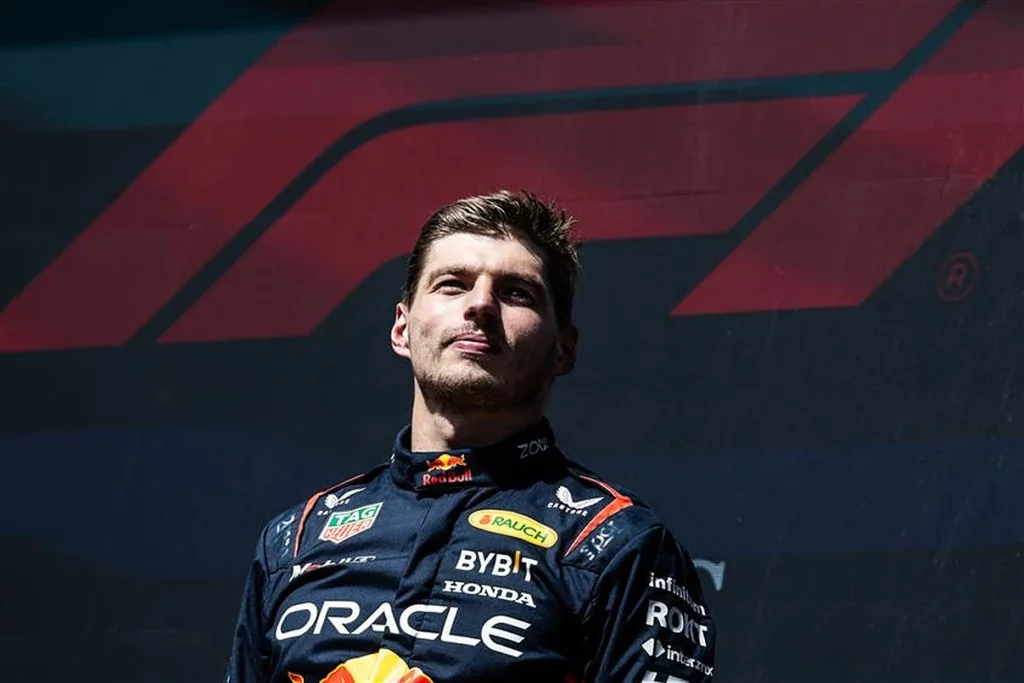 Want to work in Formula 1? Browse the latest F1 job vacancies
By forcing Leclerc off the circuit, Verstappen claimed the race lead on the exit of the first turn.
The incident was investigated by the stewards though, who decided to give the three-time World Champion a five-second time penalty.
When informed of the stewards' decision, Verstappen seemingly showed the FIA an invisible middle-finger.
"Yeah, that's fine. Send them my regards," Verstappen cheekily said to his race engineer, Gianpiero Lambiase.
Article continues below
The 26-year-old served the penalty during his first pit-stop, which demoted him from ninth to first.
His chances of victory looked bleak at that point in the race, especially after he was hit by George Russell and lost part of his rear wing.
However, the Red Bull driver showed why he's breaking records with ease, as he stormed through the field to claim yet another victory.
It was Leclerc he had to overtook in the closing laps to move back into the lead, with him having pulled off the move at the end of the main straight.
His win takes him to a record-breaking 549 points, which would still see Red Bull lead the Constructors' Championship by 157 points if Sergio Perez's points weren't included.
Not even a time penalty and a broken front-wing could stop Verstappen from being victorious, although he admitted after the race that it put him "on the back foot".
READ: Max Verstappen jokes about Las Vegas GP
"It was a tough one. I tried to go for it at the start, but I ran out of grip," Verstappen said in his post-race interview.
"That put us on the back foot, earned us the penalty, I had to pass quite a lot of cars.
"It's never ideal [to carry damage] but luckily we could still win the race."