After seemingly being against the return of the Las Vegas Grand Prix throughout the event, Max Verstappen appears to now be a fan of Sin City, following his 18th victory of 2023.
Starting from second, Verstappen got into the lead at the first corner after forcing Charles Leclerc off the circuit, something he received a five-second time penalty for.
This penalty demoted the three-time World Champion to ninth, after he served it during his first pit-stop.
Despite being almost outside the points, Verstappen worked his way through the field with ease, with him getting onto the back of Sergio Perez and Leclerc in no time at all.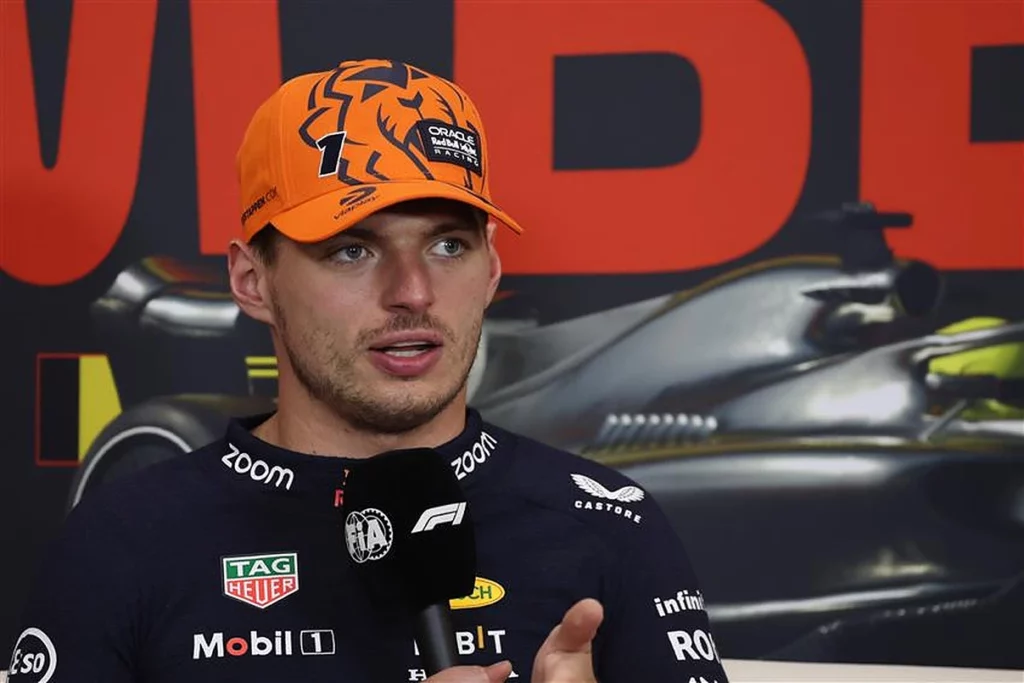 Want to work in Formula 1? Browse the latest F1 job vacancies
Once behind Perez and Leclerc, Verstappen fought past the pair with deadly precision, before clearing off into the distance in the opening laps.
It was a thrilling race which had a battle for the lead throughout, although it nearly didn't involve Verstappen who sustained front-wing damage during his recovery from ninth, after being hit by George Russell.
Verstappen kick-started a conversation with Leclerc and Perez whilst they were driven to where the post-race interviews would take place, where he discussed his collision with Russell.
It was effectively a cooldown room on wheels, rather expensive wheels in fact!
Article continues below
"I passed him at 12. I went like this… And he drove into me," Verstappen told Leclerc and Perez, regarding his collision with Russell.
"You didn't lose anything?" Perez asked.
"Yes. But when the Safety Car was there, I didn't want to change the whole front wing. I would've lost a lot of time," explained Verstappen.
"You both stopped at the Safety Car?" Leclerc asked the Red Bull duo.
"Yeah. I stopped at the end," Verstappen confirmed.
"You were a bit more quick on the hards," said Leclerc
"Yeah," agreed Verstappen.
"Grained on the mediums?" Perez asked the top-two.
"Yeah," Verstappen confirmed once again.
"We were really good on the mediums," revealed Leclerc.
"You had a lot of rotation," assessed Verstappen.
"I locked my front wing at the start. There was no DRS," noted Checo.
"I didn't realise. Where were you starting?" Leclerc asked Perez, whom failed to reply.
READ: Lewis Hamilton breaks silence amid Las Vegas complaints
The conversation then turned to where the three drivers were being taken, to which Verstappen joked that they were being taken "straight to the nightclub".
"Where are we going?" asked Leclerc.
"Straight to the nightclub!" chirped Verstappen. "Skip everything, see you tomorrow everyone! Or not!"