Dr Helmut Marko was left ruing the spin for Charles Leclerc that brought out a late yellow flag at the end of qualifying for the British Grand Prix.
Max Verstappen, Leclerc and Ferrari team-mate Carlos Sainz engaged in a ding-dong battle in Silverstone amid wet conditions, but it was the Dutchman who was leading the way at the end of Q3 having himself performed a pirouette at the start of the final session.
However, the 24-year-old was forced to slow when he encountered the yellow flags caused by Leclerc's spin at Chapel, opening the door for Sainz to seal his maiden pole position.
Dr Marko believes that his driver would have been on pole position had it not been for Leclerc's incident.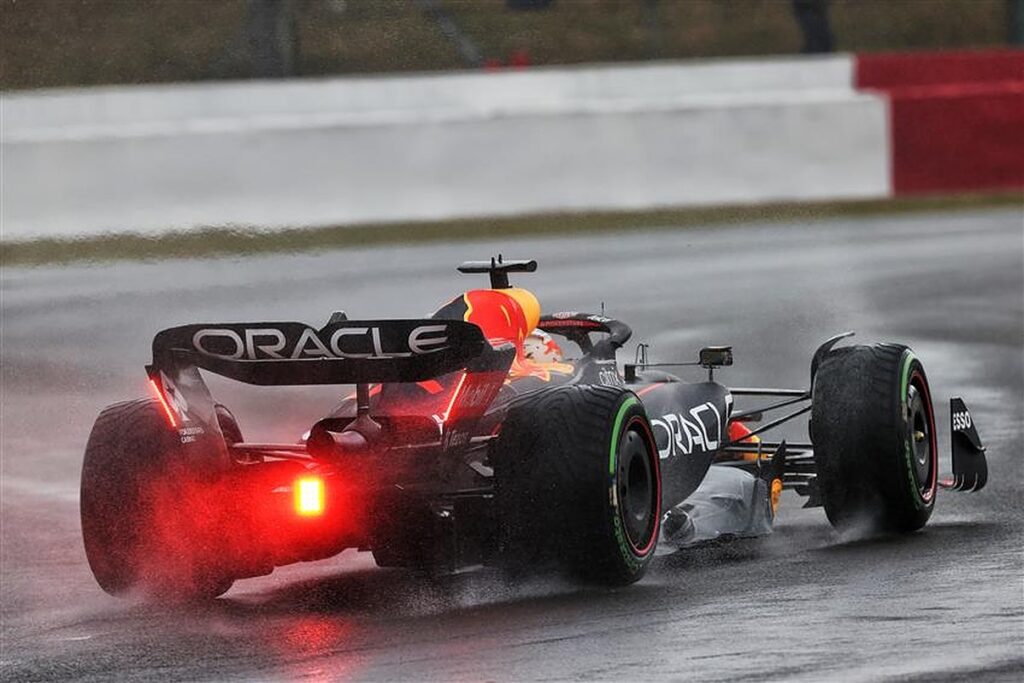 READ: Red Bull develop new part to boost straight-line speed
"We were so dominant," the Austrian told Sky Sports.
"There were yellow flags, so he had to go off the gas, that cost us pole position. We were so dominant and then something like this happens."
Team principal Christian Horner revealed after qualifying that the Austrian side have set their car up this weekend to perform in the race so, with Verstappen in second and team-mate Sergio Perez in fourth, Dr Marko is hopeful of a strong performance on Sunday.
Article continues below
READ: Latifi set to be over a second off Albon's pace after missing out on British GP upgrade
"Overtaking is difficult here," he added.
"We are in second and fourth place, so from a strategic and tactical point of view there is still a lot that can be done.
"I think we will at least be faster in terms of race-pace."
For Verstappen's part, he is looking forward to a good battle with his former Toro Rosso team-mate during the race.
"It was good from Carlos, he had also a very solid qualifying," he said in the media pen after qualifying.
"As you can see, it's all the time very close between all of us up front so we're going to give it a good go and of course hopefully we can finish ahead."
Red Bull and Ferrari have now locked out the front two rows on the grid seven times this year.