Alex Albon is the recipient of the Williams upgrade this weekend that could gain him a second in lap time in qualifying at the British Grand Prix.
New sidepods were introduced in Silverstone by the Grove-based team this weekend akin to the Red Bull setup, and the engineers were testing out its efficiency by putting paint on one side of the car in a bid to see how the altered design was affecting air flow.
Albon ended FP2 14th fastest, 1.2 seconds adrift of the pace set by Ferrari's Carlos Sainz, and journalist Lawrence Barretto predicted that, depending on track conditions, the new revised chassis might be worth a second in qualifying.
Head of vehicle performance at Williams, Dave Robson, confirmed that Albon would be the only driver the upgrade would be ready for.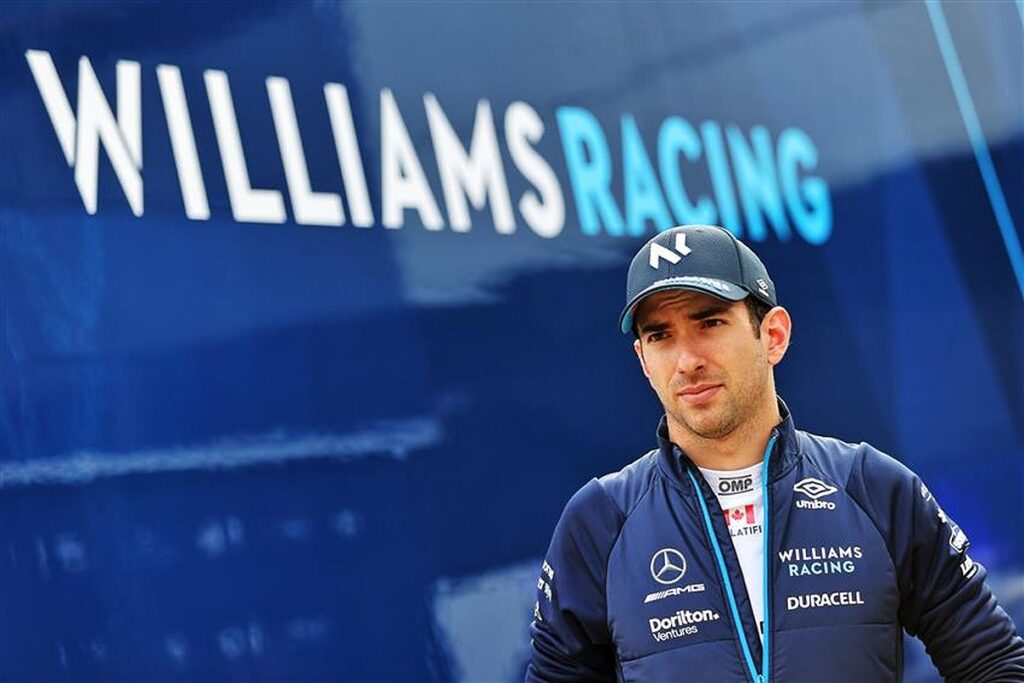 READ: Racing driver slams the UK after being denied entry for British GP
"We have an updated aero package for this weekend, which will run on Alex's car only as we look to check its behaviour and confirm that it is working as intended," he said, quoted by Planet F1.
"The bodywork and floor form the basis of the upgrade and are intended to efficiently increase the downforce of the car.
"We are looking forward to our home race and to understanding the new parts; they are likely to change the balance and the handling of the car and it may take a little bit of time to harness them so that the drivers can get the most from them."
Latifi has been fairly comprehensively out-performed by Albon so far this year, and the Thai-Briton officially leads the qualifying battle 9-0.
Article continues below
The Canadian out-performed Albon in race trim in Spain and Monaco, but he has, on average, been over a second adrift of the 26-year-old's pace this year.
It has led to speculation that Latifi may be dropped at the end of this season and, given the Albon is effectively the team's lead driver now, it is not a massive shock that the upgrade has been given to him first.
"It's quite common for upgrades to be available for only one car at first so no, I'm not surprised he got it here," Latifi told RTL.
READ: Latifi admits Williams could soon fire him amid poor season
"Of course, I would have liked to have it as it's a serious change and I hope it makes a difference for us."
Albon has scored all three of Williams' points this season, and the British team are last in the Constructors' Standings, 12 points behind Haas.