A Lewis Hamilton supporter has questioned why the seven-time World Champion took the blame for his collision with George Russell, which was judged as a "racing incident" by the stewards at the Qatar Grand Prix.
Hamilton's Qatar GP lasted just a matter of seconds on Sunday, after he cut across the front of Russell at the entry to Turn 1.
As a result, Hamilton's right-rear tyre made contact with Russell's front wing, causing them both to spin.
Russell was able to continue in the race and did extremely well to recover to fourth, whilst Hamilton jumped out of his damaged W14 in the gravel trap on the outside of the corner.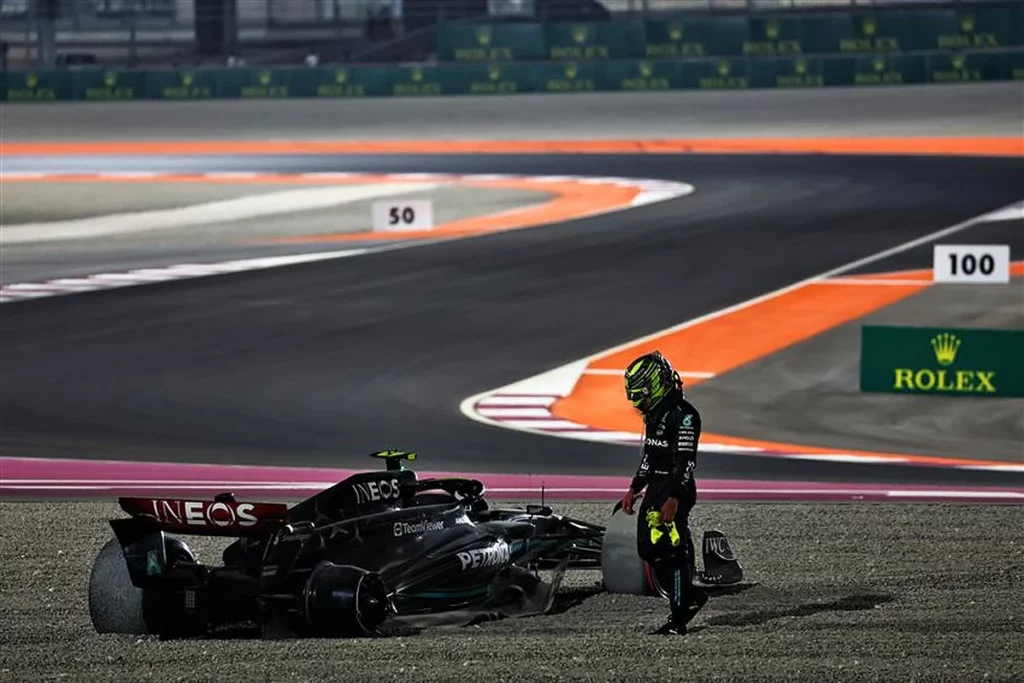 Want to work in Formula 1? Browse the latest F1 job vacancies
Both drivers at first instantly blamed each other; however, Hamilton later took "full responsibility" for the accident after watching a replay.
The 38-year-old was desperate to get to the front given that he started on the Soft compound, whereas Russell and polesitter Max Verstappen were on the Mediums.
Mercedes posted a clip onto social media after the race showing Hamilton apologising to Russell, with the duo having them embraced in a hug.
Whilst many praised Hamilton for taking responsibility and apologising, one of his supporters didn't understand why.
Article continues below
As with most first lap incidents, it was judged as a racing incident, although Hamilton was fined for crossing a live circuit.
Given that it was a racing incident, the fan didn't get why Hamilton apologised and instead blamed Mercedes' "broken team coordination".
"So it's a racing incident, and even the steward's agree," said @F1_Jordan on Twitter/X.
"The fault 100% lies within broken team coordination for this one. Frustrating that Lewis always takes the blame when it's not on him."
Other fans didn't share the same view and commented that Hamilton was right to apologise for the accident.
READ: Red Bull make worrying admission about Max Verstappen quitting F1
"He literally turned into George, admitted it was his own fault and even went and apologised," commented @pirateadam21.
"The fact it went down as a racing incident was because it happened at the very first turn and stewards tend to be more lenient on the first lap. Also he was the only casualty."
@adrianhieatt added: "People make mistakes, it's fine. Even Lewis does. It's really important to acknowledge this."