Lewis Hamilton's hopes for a strong performance at the Dutch Grand Prix were shattered as he crashed out during Q2 qualifying, leaving him starting the race in the 13th position.
The unexpected success of Logan Sargeant of Williams added to Hamilton's embarrassment, knocking him out of the top 10.
Mercedes' struggles throughout the season have been well-documented, and the Dutch Grand Prix qualifying session did little to alleviate their woes.
With Hamilton's unexpected exit, the team faces challenges that appear to persist.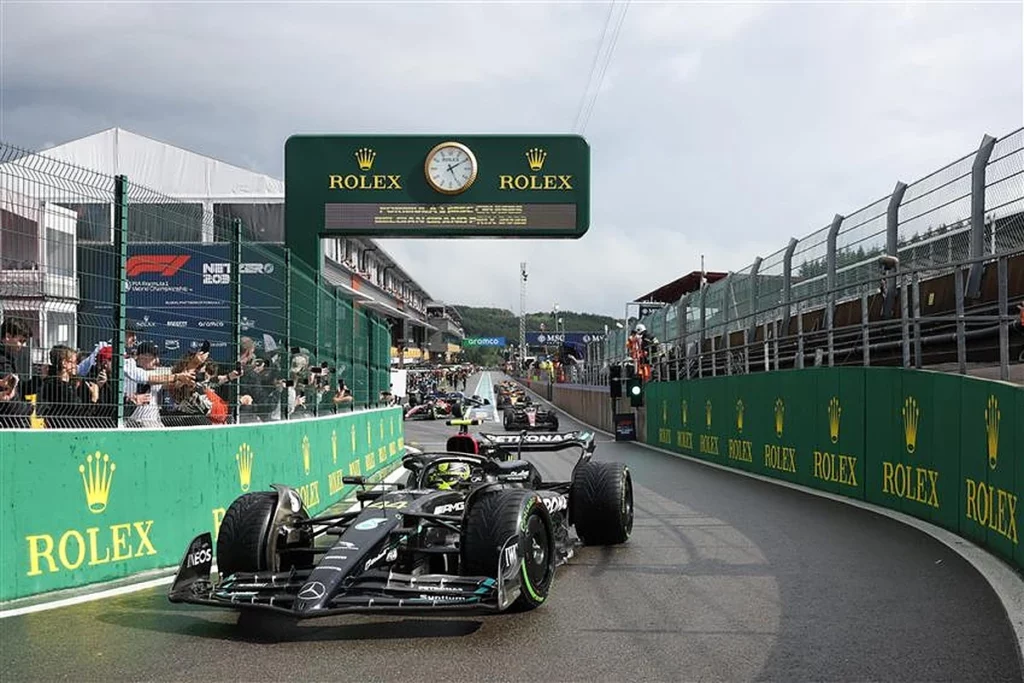 Want to work in Formula 1? Browse the latest F1 job vacancies
Hamilton expressed concerns about his race prospects, acknowledging the uphill battle he faces.
"I did two fast laps at the end and the tyres overheated so I couldn't improve on the last lap," he noted.
Evaluating his performance, he admitted, "I have got the same car as in qualifying which wasn't really good.
"Hopefully when the car is a bit heavier I will be able to progress forward but this is not an easy track to move forwards on.
Article continues below
"Tomorrow is a new day and I will give it my best."
The unexpected outcome left Sky Sports F1's Karun Chandhok astonished, particularly considering Hamilton's failure to make it into the final qualifying session.
"Wow. He just didn't do the last lap," Chandhok exclaimed.
Analysing the situation, he observed, "even the first sector wasn't there.
"That's the big upset of Q2. But both Williams' are in Q3!"
The contrast with Hamilton's promising practice session on Friday was stark, where he secured the fourth-quickest lap time.
Hamilton's initial optimism gave way to the unforeseen challenges faced during qualifying.
Reflecting on Friday's performance, he shared, "It was great.
"I woke up this morning so excited to get in the car.
"FP1 was actually a really good session for us, the car's been good from the get-go."
In the midst of Mercedes' ongoing search for solutions, Toto Wolff, the Silver Arrows team principal, commended Hamilton's attitude.
Despite the difficulties, Hamilton maintained a positive and supportive stance.
Wolff highlighted the dynamic between the team and the driver, noting, "He's been great.

READ: Sergio Perez ready to fight amid Max Verstappen challenge
He's been super supportive when the team needed it, and that dynamic goes in both directions." 
Wolff further praised Hamilton for uplifting the team's spirits during challenging times.
Wolff recounted moments when Hamilton's encouragement had a profound impact, saying, "When he's not great mentally about how the car is going, we try to support him, and when you can see when the engineers didn't know what to do next on the track on race weekend, it's he who cheered everybody up and brought the right attitude as a driver."