Time is most certainly against Mercedes to claim a win before the end of the season, with just races remaining in Brazil and Abu Dhabi; however, if recent performances are anything to go by, the Germans have the potential to reach the top step.
After a year spent playing catch-up, the Brackley-based team have achieved just that on Ferrari, with the Silver Arrows arguably having a better overall package than the Italians over recent races.
Red Bull, though, remain a couple of tenths ahead of the previous Constructors' Champions, who have come an incredible way since the start of the year.
There is absolutely no doubt that 2022 has been nothing like what Lewis Hamilton or George Russell would've been expecting, with the side having commonly been well over 30 seconds behind the winner at the start of the year.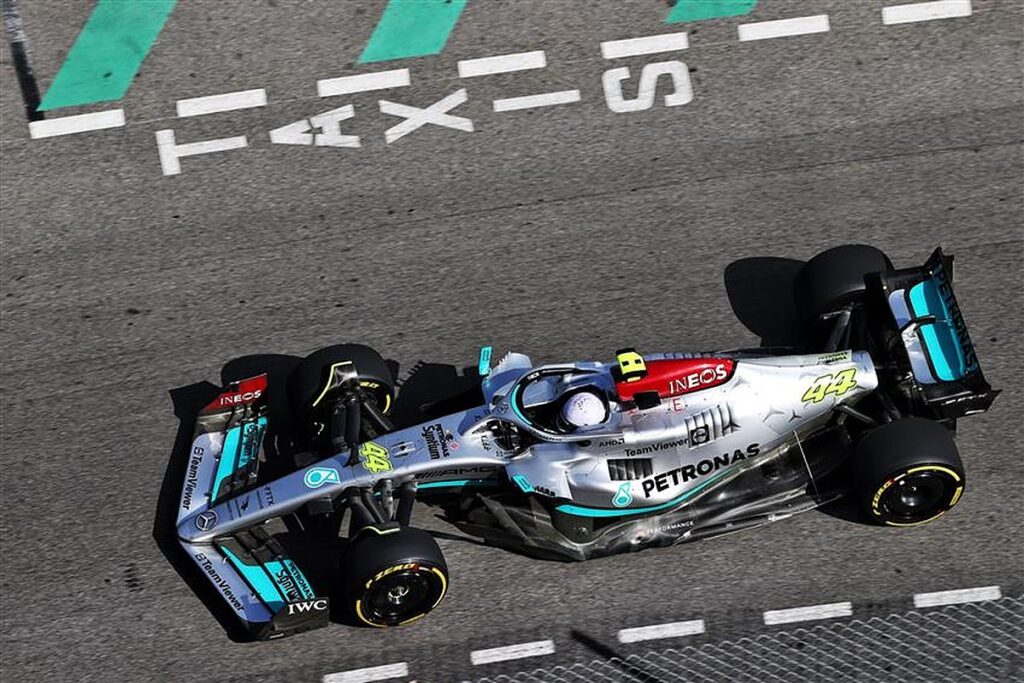 READ: Daniel Ricciardo jokes about Max Verstappen dominance
Fast forward to the United States and Mexico, and Hamilton found himself battling Max Verstappen for victory purely on merit, demonstrating how far they've come.
The seven-time World Champion will be eager to win one of the last two races, with the Brit having claimed victory in every F1 season he's competed in since 2007.
Whilst records don't bother the 37-year-old, the fact he's the only driver to have achieved what he has, must play on his mind.
Hamilton, interestingly, found himself behind his new team-mate at the start of the year, but has returned to being the Germans leader in the second half of the year.
Article continues below
The Stevenage-born driver actually spoke recently about what it's been like having Russell alongside him, who replaced his friend Valtteri Bottas.
Hamilton revealed that he's been working with Russell the same way he worked with the Finn, who is now at Alfa Romeo.
"I just try to work with him as I did with Valtteri," Hamilton told the official F1 website.
"When you add new people, it takes time to all get into the rhythm, but I think he's done an amazing job, we got into a decent rhythm quite early on, and we're continuing to work out any kinks there to continue to be on that rhythm."
Russell, of course, did have some experience of the Mercedes set-up before joining the side, having stepped in for Hamilton at the 2020 Sakhir Grand Prix and due to being a Mercedes Academy driver since 2017.
READ: Congressman hails Lewis Hamilton ahead of 2022 Brazil Grand Prix
Hamilton went on to explain that the 24-year-old "slots" into the team well, with the former Williams star "knowing the process".
"He would sit behind in debriefs and engineering so he knows the process, and the lay of the land here," he continued.
"He comes in and slots in, he knows what to expect. And from my side, I've just tried to be as welcoming and include him – trying to communicate a lot about the car, what can I test, what can you test to get us to point A?"