Daniel Ricciardo was the subject of a lot of attention after the Mexican Grand Prix for all the right reasons.
The Australian, who will be taking a year away from the grid next year, was the benefactor of a bold strategy from his McLaren team, one stopping onto the soft tyres and tearing through the pack to finish seventh, helped out further by a sub two second pit stop.
The 33-year-old won driver of the day and was selected for the live broadcasting interviews after the race where he was asked if he feels that he made progress in Mexico, hitting back with a typical Riccardo response.
"Yeah I do [think I've made progress]," he said.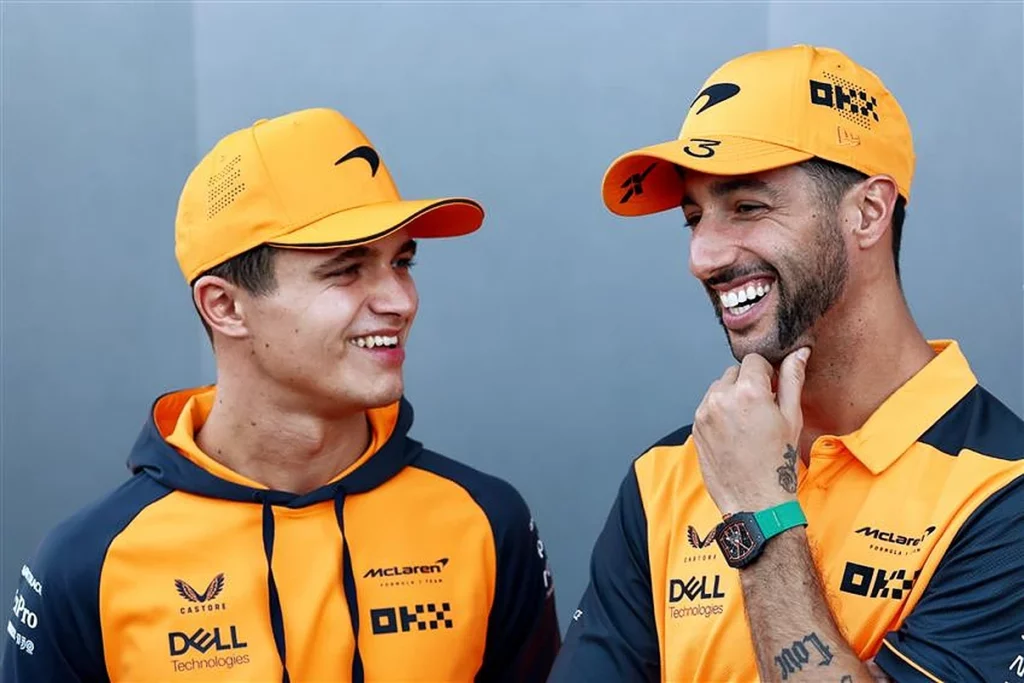 READ: 'Real good sparring partner': Toto Wolff makes Lewis Hamilton post-F1 prediction
"I think it's Maxico, it's definitely Maxico.
"I think they already called it Maxico a few years ago, I think he's won nearly every race here," joked Ricciardo, in reference to Max Verstappen's dominance at the circuit.
Verstappen has won in Mexico City four times now, the most wins at the track by any driver since it joined the calendar all the way back in 1962.
This weekend was no different with the 25-year-old pulling clear at the start and never looking back, using the low degradation to take advantage of a soft-medium one stop strategy which seemed impossible prior to the race.
Article continues below
READ: Ferrari accused of 'protecting something'
Mercedes' data suggested that the Dutchman would either have to pit again or lose significant pace, which would allow Lewis Hamilton and George Russell to close in on the Red Bull's by using a medium-hard combination, allowing them to go longer in the race without seeing as much tyre degradation.
Ricciardo's comments about Verstappen's winning record at the Mexican Grand Prix come as a credit to the two-time world champion's ability, with many before the weekend pointing to this race as one that Mercedes would thrive at, with the low air density caused by the high altitude rendering the Silver Arrow's drag problem as minimal.
Verstappen has added a level on consistency to his racing this year which has seen him drive off into the distance like this on many occasions.
Former F1 driver Romain Grosjean suggested that after his maiden title win the Dutchman now knows where the limit is and no longer pushes his car too far, which leads to mistakes.