Following a dramatic collision during the Qatar Grand Prix that saw Lewis Hamilton and George Russell clash on the first lap, the two Mercedes drivers have expressed their intent to discuss the incident privately.
The encounter comes after a previous intense battle in Japan, where Hamilton pushed Russell wide at Spoon corner, eliciting dissatisfaction from the latter.
Initially, Hamilton pointed fingers at Russell for the collision at Lusail, but he later adopted a more composed stance, acknowledging his own role in the clash.
The two drivers, both signed with Mercedes for the next two years, are now aiming for reconciliation, as they look ahead to at least four years of partnership.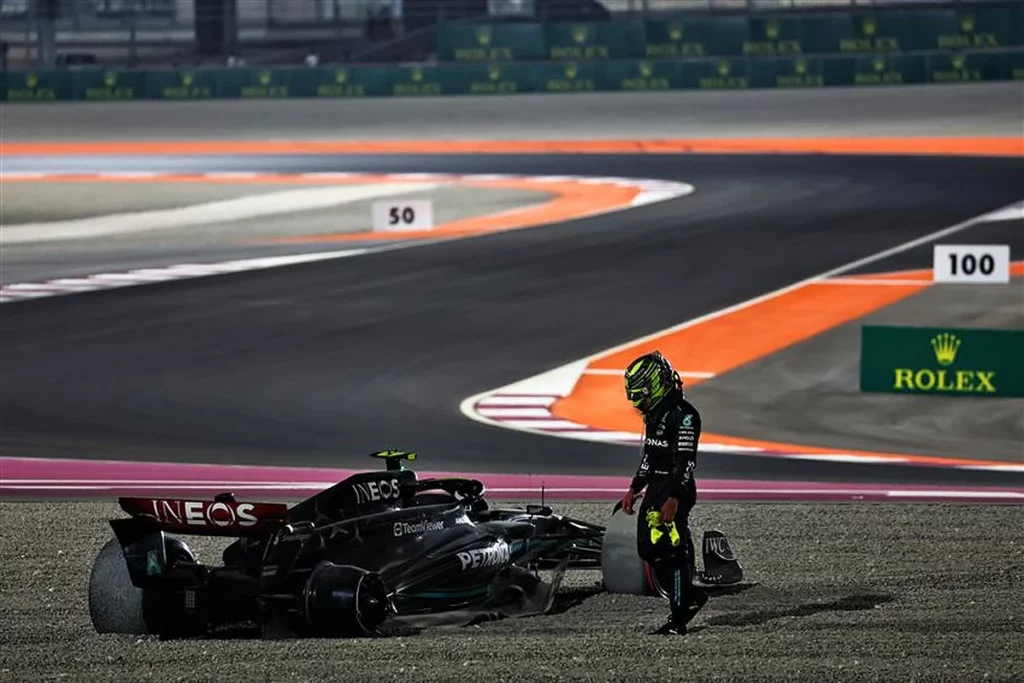 Want to work in Formula 1? Browse the latest F1 job vacancies
Hamilton, a seven-time World Champion, emphasised the strength of their relationship, stating, "I think we are a great team.
"George and I still have a great relationship.
"We will discuss things and work away.
"I'm happy to take responsibility as the older guy.
Article continues below
"I don't think George had anywhere to go at that point."
He continued, "The relationship isn't broken.
"I don't have any problems with George; we have a great relationship, we work and we always talk about things.
"So this is definitely unfortunate, and I'm sure he was frustrated at the moment like I was.
"But we will talk about it offline, and we move forward.
"As I said, just apologies to all of the team."
In the absence of Toto Wolff, Mercedes team communications chief Bradley Lord commended Hamilton for his candid and mature acceptance of responsibility, stating, "I don't think it's my job to sit here and put responsibility on one side or the other.
"The drivers know far better than me how they conduct themselves on track."
Lord added, "What I would say is that Lewis doing that and being able to have the strength of character to come out and speak as he has done shows that Champions aren't just made in the winning moments, but also in the most difficult ones.
"It speaks volumes to his strength of character that he is able to do that."
Damon Hill, the 1996 F1 World Champion, weighed in on the situation, suggesting that Mercedes could have planned their strategy better.
However, he believed that Hamilton bore some responsibility for the incident, stating, "Lewis was on the softer tyre and had a great start.
"Maybe he was a bit impatient to get past.
"George was in a position where three into two doesn't go.
"He had nowhere to go, and Lewis was going around the outside."
READ: Sergio Perez blames Red Bull as he faces axe
Hill offered a measured perspective, saying, "I think it was perhaps a bit of a misunderstanding with their strategy.
"Perhaps on reflection, Mercedes will go 'Maybe we should have got George to let Lewis go if he saw him coming up with a good start.'
"He shouldn't be too harsh on himself, but it's uncharacteristic from Lewis."