In a rare occurrence, Red Bull team principal Christian Horner and Mercedes boss Toto Wolff agreed that the booing of Max Verstappen from the British fans at Silverstone is not correct.
Verstappen and Hamilton were embroiled in a tense title fight last season, and one of the key incidents of the controversial battle arrived at the British Grand Prix when the pair collided on the opening lap.
Hamilton was on the inside at Copse corner vying to take the lead from the Dutchman, but they collided, sending the Dutchman into the wall.
Several controversial incidents – and a lot of amusing petulance between Wolff and Horner – later, the title was decided in bizarre fashion in Abu Dhabi in December as now former race director Michael Masi allowed a limited number of lapped cars through ahead of the final lap, leading Verstappen to pass Hamilton for the win and his maiden championship.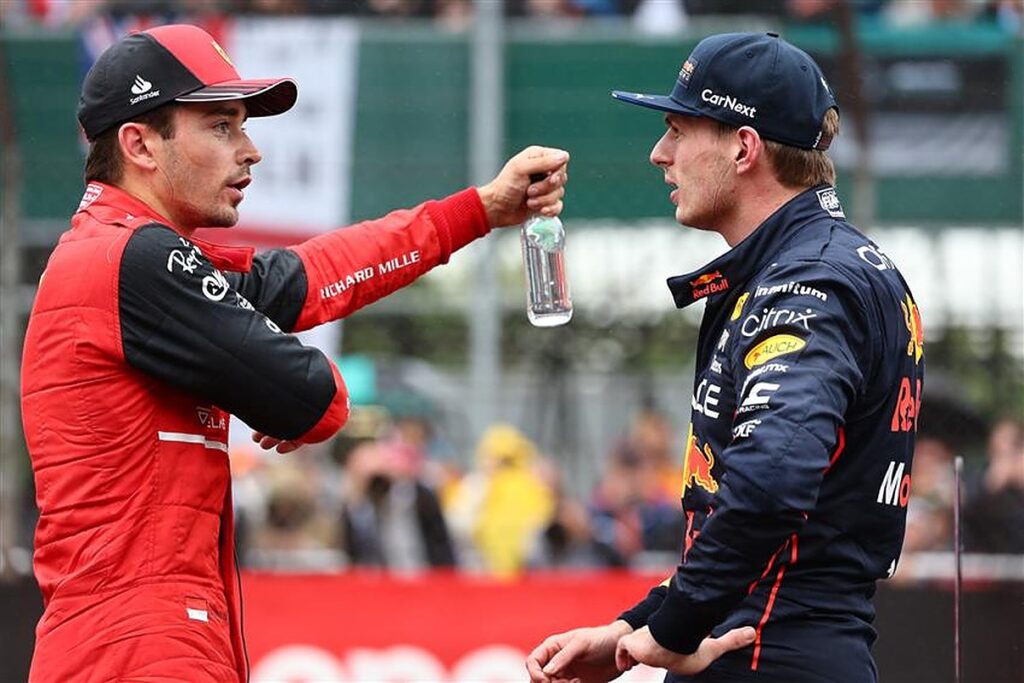 READ: Marko left fuming as Leclerc mistake hurts Verstappen
Fast forward to this year's race in Towcester, and Verstappen has been receiving a lot of hostility from the British crowd, including during his post-qualifying interview with Billy Monger, during which he struggled to understand the British racer's questions.
Hamilton said after qualifying that the crowd are "better than that," and Wolff does not want to hear a competitor being booed.
"I think we shouldn't be seeing any booing in any sports, I think that's unsportsmanlike," stated the Austrian.
"It's clear we love the support the drivers have here and the enthusiasm, that's fantastic.
Article continues below
"But if you are not into the other guys I think it's best to remain silent, I think that's the best way.
"The booing, I think none of the drivers deserve booing, no matter what happened last year."
After watching Verstappen qualify second behind the Ferrari of Carlos Sainz, Horner was unimpressed by the hostility.
"It's such a big crowd here this weekend; it's disappointing to hear the boos but that's the way it is," the 48-year-old told Sky Sports.
Sainz's pole was the first of his career as he beat Verstappen and Ferrari team-mate Charles Leclerc, with Sergio Perez behind in fourth in the other Red Bull.
READ: Hamilton has bad news for fans after Mercedes tipped to challenge Red Bull and Ferrari
Hamilton will start the British Grand Prix fifth after the wet qualifying session on Saturday, with his team-mate George Russell in eighth; Lando Norris and Fernando Alonso are sandwiched in between them.
Zhou Guanyu made Q3 for the second race running in ninth, while Nicholas Latifi qualified in the top 10 for the first time in his career.