Mercedes driver George Russell has openly shared his frustration regarding significant missed opportunities that have cost him valuable championship points throughout the first half of the season.
Russell's potential was evident early on, notably with a strong performance at Albert Park.
However, an engine failure dashed his hopes at that event.
Similarly, he was positioned well in Monaco until unexpected rain disrupted his race strategy.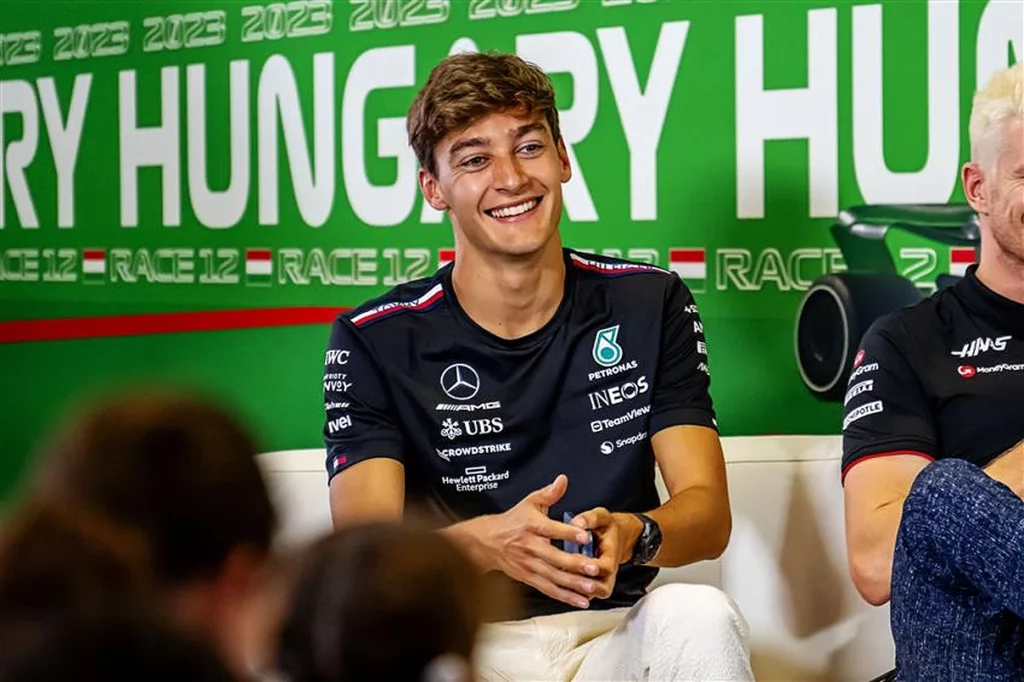 Want to work in Formula 1? Browse the latest F1 job vacancies
As the championship unfolded, Lewis Hamilton rekindled his form and has been consistently distancing himself from his Mercedes teammate in the drivers' standings.
Currently, Hamilton is chasing Fernando Alonso for the third position.
Russell acknowledges that his points tally could have been significantly higher if not for these missed opportunities.
He emphasised the learnings and insights gained during the first half of the year, which provide a solid foundation for the races to come after the summer break.
Article continues below
Reflecting on their progression, Russell described it as a "season of two halves."
"First six races I was super happy with my own personal performance, I was really strong.
"Definitely some missed opportunities. Just from the failure in Melbourne and Monaco, the small mistake could've been a podium."
He also lamented the instances where small mishaps or technical issues cost him potential podium finishes, such as the engine failure in Melbourne and the rain-affected race in Monaco.
Even at Silverstone, the timing of a safety car worked against his favour.
Russell acknowledged the recent shift in dynamics, expressing that he struggled with the car's performance in recent races.
However, he remains optimistic about identifying the root causes and rectifying them.
He revealed that his team explored a specific setup direction, which was later validated as incorrect during the current race weekend.
This experience has left Russell with a renewed sense of confidence in the team's ability to rebound in the second half of the season.
He emphasised the collective goal of targeting Red Bull's dominance, with a strong desire to secure a race victory this year.
Despite the challenges faced, Russell conveyed the team's unwavering commitment and determination to achieve their aspirations.
"Then it swung around recently, struggling with the car.
"We've got some ideas why that is.
READ: Aston Martin reveal stance on misfiring Lance Stroll
"We pursued a set-up direction, and this weekend validated it was the wrong way.
"That leaves me with a bit of confidence that we can turn it around in the second half of the year.
"But, like I said, eyes on Red Bull, we want to win a race this year, and we are still pushing like hell to achieve that."