Former Formula 1 driver Martin Brundle is not at all convinced by the rumours linking Sir Lewis Hamilton with an immediate future away from the sport, affirming his belief that he will be on the grid in 2022.
Hamilton missed out on his record-breaking eighth world championship when a controversial Safety Car restart by race director Michael Masi led rival Max Verstappen to pass the Briton on the final lap of the 2021 Abu Dhabi Grand Prix to claim his first title.
After Masi had allowed only the five drivers between Hamilton and Verstappen to un-lap themselves to facilitate a green flag finish, Mercedes team principal Toto Wolff was on the radio to the Australian to tell him that this move was "so not right."
Mercedes eventually dropped an appeal into the championship classification, but promised to work closely with the FIA in an investigation into the final lap drama that they will conclude on 18 March – the weekend of the opening race of the year in Bahrain.
READ: 'It was their mistake': Marko blames Mercedes for costing Hamilton 2021 F1 crown
There were, however, suggestions that Mercedes reached an agreement with the FIA to remove Masi from his position as well as head of single-seater technical matter Nikolas Tombazis.
Both were conspicuous in their absence from the FIA's organisational structure chart of this month.
Mercedes denied this, and it has now emerged that the pair will simply be working for Peter Bayer in the technical department, following the arrival of new FIA president Mohammed Ben Sulayem.
Regardless of the validity of these suggestions, Brundle does not see Hamilton leaving the sport.
Article continues below
"Absolutely not, I don't buy any of it to be honest," he said on Sky's special edition F1 show – Abu Dhabi: One Month On – when asked if he believes Hamilton will indeed retire.
Brundle suggested that the success of Mercedes, coupled with the hunger of Hamilton to break the record of seven championships which he currently holds together with Michael Schumacher, will be too much to keep him away.
"I'm sure Toto has been asked by Lewis, 'what are you doing about this?'
"But Formula 1 is fantastically successful for the Mercedes-Benz brand, while Lewis is 37 years old and we know he's driving at his peak, incredibly determined and competitive.
"He'll be back," he added.
Continuing, the 62-year-old said he would be "uncomfortable" if Mercedes and Hamilton were to try to exert influence over the FIA following the controversial season finale in Abu Dhabi.
READ: Ex-Ferrari driver defends Masi, admits restart meant 'bad luck' for Hamilton
"I'm a little bit uncomfortable of a team and a driver starting to determine who is doing what in race control, or any other role in F1 – that's the tail wagging the dog to a certain extent," Brundle said.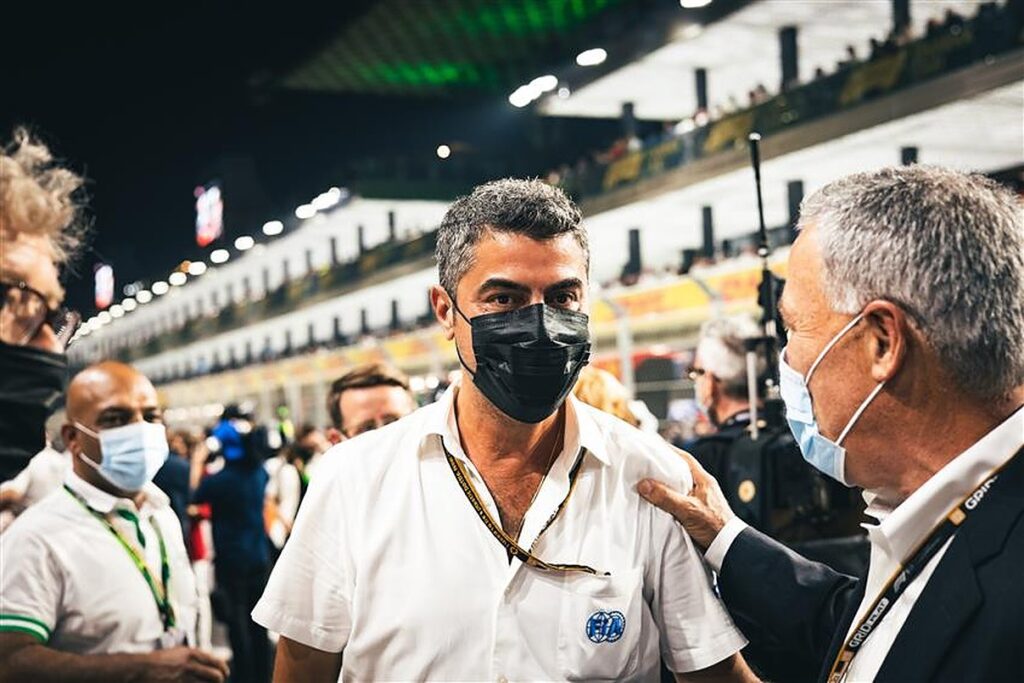 Brundle reiterated that he believes Hamilton will still be on the F1 grid in 2022, gunning for his eighth F1 championship.
"If I was a Formula 1 boss and my driver came to me and said I don't want to race anymore if that guy is staying around, I would immediately stop thinking about race control and thinking has my driver lost his motivation, which of course he hasn't.
"Lewis will be back and he'll be pressing the throttle ever harder," he reiterated.
Brundle's Sky Sports colleague and 1996 world champion Damon Hill disagrees with the notion that Hamilton's heartbreak was similar to his own when he lost the 1994 title to Schumacher in the last race in Adelaide.
That grand prix was also littered with controversy, as the German appeared to deliberately crash into Hill in order to protect his championship lead and ultimately claim his maiden world title.
The 61-year-old said that his situation differed in that he had not won any titles to that point, and that Hamilton was aiming to become the most successful driver of all-time last year.
"I wanted to win a championship, Lewis has already won seven, it's a bit different," said Hill.
While the former Williams driver cannot guarantee that Hamilton will be back, he agrees that the 37-year-old's desire to claim his eighth championship will attract him to stay in Formula 1 in 2022.
"He might just think I've done all I can do," Hill said.
"But I'm sure that eighth title is just too tempting, I'm sure he'll want to come back and have it and put all this to rest," he added.
Anthony Davidson competed in 24 grand prix, and he is currently a development driver for Mercedes.
READ: Lando Norris 'not so sure' about Abu Dhabi GP ending
The 42-year-old does not see how Hamilton could leave when so many men and women are working tirelessly in preparation of the 2022 season.
"You could get complacent – but there's no better way to motivate that team of a strong 1000-plus from Brackley, to come back this year fighting ever harder than before," said Davidson.
Putting himself in his compatriot's shoes, Davidson affirms that he would want to return and rectify the cruel manner in which he lost out on number eight last year.
"I'm sure he will be [there], I would want to be. Who wouldn't want to get back into that car this season and go and put things right? Because I'm sure that's what he wants to do – win it the right way."
Multiple drivers – including Verstappen – have indicated that they would like Hamilton to stay in F1.
Should he return in 2022, he will find himself partnered by George Russell, who was signed from Williams to replace Valtteri Bottas.
The Finn has joined Alfa Romeo ahead of the new season following five years at Mercedes alongside Hamilton.
Follow us on Google News to never miss an F1 story