Italian journalist Leo Turrini has compared the Drag Reduction System (DRS) to "methadone," suggesting that it serves as a temporary fix rather than a genuine solution to the sport's overtaking challenges.
DRS, introduced in 2011, has sparked mixed reviews since its inception.
DRS functions by allowing drivers to boost their straight-line speed by reducing rear wing drag through a designated slot that can be activated when they are less than a second behind the car in front.
While some welcomed the increased number of overtakes, purists within the sport have consistently decried DRS for generating what they consider to be artificial passes.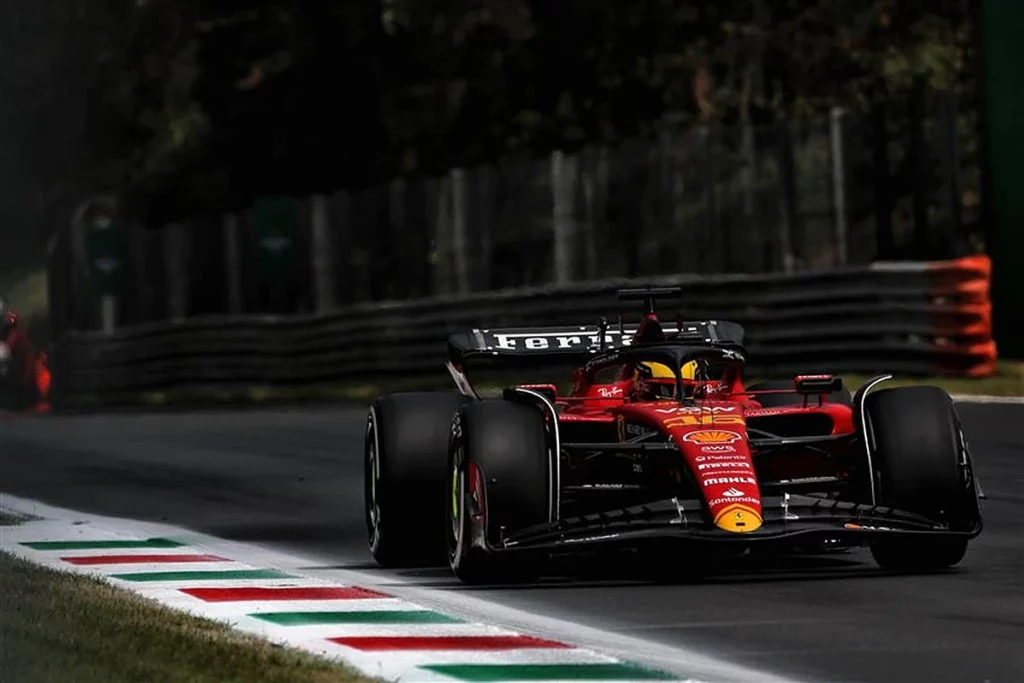 Want to work in Formula 1? Browse the latest F1 job vacancies
Ironically, in recent times, there have been complaints that DRS makes overtaking too effortless.
Turrini aligns himself with the purist perspective, stating, "I have maintained since it was introduced that this is not a good thing.
"It has nothing to do with the idea I have of motor racing.
"Having said that, please. "I don't like being taken for a ride. The DRS overtaking is fake."
Article continues below
He further elaborated on his viewpoint, reminiscing about the pre-DRS era, when overtaking in Formula 1 was a rare sight.
Turrini recalled, "Before DRS, I was there. Overtaking in F1 was practically never seen. To remember one or two a year, if it was good."
Turrini, a lifelong attendee of racetracks, emphasised that, contrary to some claims, the sport was not inherently more exciting in those days.
He stated, "Honestly, racing was more boring back in the day. And that's that. After that, DRS is like methadone. It doesn't make you heal."
In addition to his critique of DRS, Turrini weighed in on Red Bull's dominant performance in the current season.
Red Bull has yet to be defeated on a Sunday, and Max Verstappen recently achieved a record-setting 10 consecutive race wins at Monza.
Addressing concerns about the season's entertainment value, Turrini recalled eras when other teams, such as McLaren, Williams, Ferrari, and Mercedes, enjoyed periods of dominance.
He noted, "McLaren won the Drivers' World Championship in 1984/1985/1986/1988/1989/1990/1991.
Williams lost just two between 1992 and 1997 because there was a tragedy in between. Ferrari from 1999 to 2008, I don't even remember.
Vettel's four-year stint with Red Bull. The Mercedes era from 2014 onwards."
READ: Hugo Boss confirms F1 entry
The Italian Grand Prix also witnessed a late-race duel between Ferrari teammates Charles Leclerc and Carlos Sainz, with Leclerc aggressively pursuing third place.
While Ferrari's team boss, Fred Vasseur, defended the decision to allow the battle, former F1 engineer Ernest Knoors argued that a "stronger" team boss would have ordered them to maintain their positions.
Turrini offered his perspective on the matter, stating, "As long as they don't throw themselves out and as long as they compete and achieve the best possible result for the Scuderia, in my opinion, the two can do whatever they want.
"If they had rolled instead, I would have eaten them raw. It's the outcome that makes a difference, not the behaviour itself."