Hugo Boss has been unveiled as the future sponsor of Red Bull's sister team, marking a pivotal moment in the sport's sponsorship landscape.
This sponsorship change is part of a comprehensive rebranding strategy that aims to align AlphaTauri with Red Bull's development direction, further strengthening the ties between the two teams.
Rumours of this impending partnership had been circulating within Formula 1 circles for several weeks, creating a buzz of anticipation among fans and insiders alike.
The highly-anticipated announcement has finally shed light on the future of AlphaTauri and its association with the renowned fashion brand.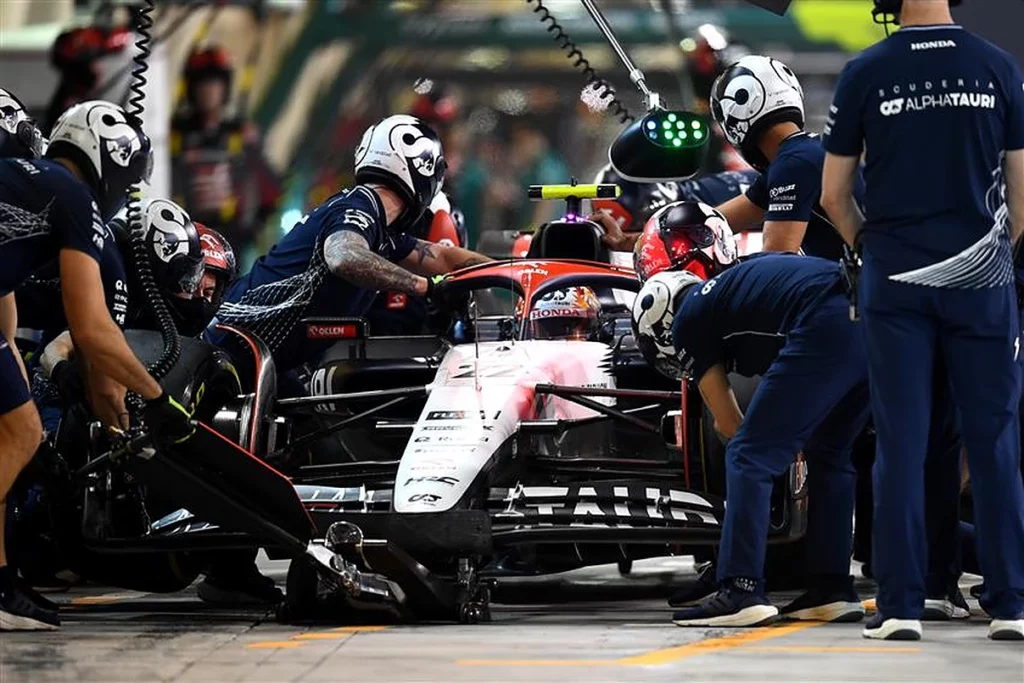 Want to work in Formula 1? Browse the latest F1 job vacancies
Hugo Boss had subtly hinted at its desire to enter the world of Formula 1, with CEO Daniel Grieder acknowledging the sport's immense popularity and marketing potential.
Grieder expressed his enthusiasm, stating, "Formula 1 is better than ever. They have also committed to a more sustainable world and racing.
"Sport is more relevant than ever, and the whole world is watching."
A spokesperson for Hugo Boss added further clarity to the company's intentions, revealing, "Hugo Boss is realigning its existing commitments in sports, and we will concentrate only on Formula 1 in the future."
Article continues below
Currently partnered with Aston Martin until 2025, Hugo Boss's branding on the car has been somewhat inconspicuous, adorning the front-wing endplate.
However, their anticipated role as the title sponsor of AlphaTauri from 2024 promises increased visibility and prominence within the sport.
Red Bull's involvement in Formula 1 has been notable for its dual-team ownership since 2006 when the Italian outfit, formerly known as Minardi, underwent a transformation into Toro Rosso.
This arrangement has served as a platform for Red Bull to assess and nurture their junior drivers, evaluating their readiness for the pinnacle of motorsport.
Over the years, this nurturing process has produced notable talents such as Sebastian Vettel, Daniel Ricciardo, and Max Verstappen, all of whom have achieved multiple Grand Prix victories while competing with AlphaTauri's elder sibling.
However, as the upcoming seasons unfold, AlphaTauri is set to undergo a significant transformation.
Helmut Marko, a key figure in the Red Bull organisation, revealed that the team would spend more time in close proximity to Red Bull's headquarters in Milton Keynes.
This shift aims to ensure that AlphaTauri aligns seamlessly with Red Bull's development objectives.
Marko explained, "AlphaTauri sometimes had designers who believed if they had the financial means of Red Bull, they would actually be better.
"This conflict smouldered throughout this cooperation.
"That's why it's now being restructured."
The new directive for AlphaTauri is crystal clear: adhere rigorously to Formula 1 regulations and ensure alignment with Red Bull's approach.
READ: Carlos Sainz speaks out after attempted robbery
Marko emphasised, "There is a very clear instruction. Everything that is permitted by the regulations must be adapted by AlphaTauri.
"No more in-house constructions, no more peculiarities in Faenza.
"The synergies are to be used as best as possible."