McLaren's Daniel Ricciardo thought that the protestors at the British Grand Prix were Max Verstappen fans due to their orange t-shirts.
There had been a threat of a climate protest ahead of the weekend from Just Stop Oil, a group that, on the weekend that Formula 1 announced it had successfully developed carbon neutral fuels for 2026, decided to risk the lives of marshals and the drivers by heading out onto the racetrack.
They invaded the circuit on the Wellington straight just as the red flag was brought out for a nasty accident during which Zhou Guanyu had been sent into a fence so thankfully, the drivers were moving slowly when the miscreants ran out onto the asphalt.
As Ricciardo drove past them, the orange shirts made him think that they were fans of Red Bull's Dutch driver Max Verstappen.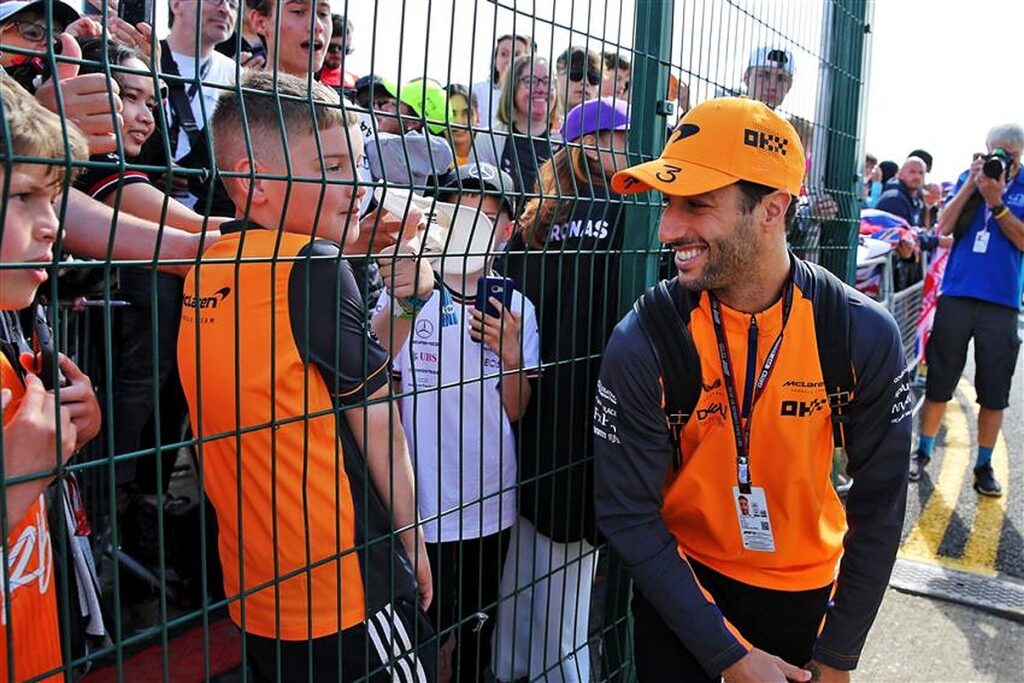 READ: McLaren reveal mechanical failure hurt Ricciardo's British GP as Seidl gives blunt assessment
"I saw it out of the corner of my eye, I think they were wearing orange, so I thought they were Max fans," he said.
He then added "or McLaren fans!" when he realised that his McLaren team are also orange.
The Australian affirmed that the drivers have the skill and the reactions to avoid obstacles on the racetrack, and he conceded that he was unaware of the possibility of protestors disrupting the race going into the weekend.
"I don't know if it changes much for us, obviously, if we see something on the track, we're good enough to slow down or avoid any kind of risk," added Ricciardo.
Article continues below
READ: Ricciardo sends Norris to stratosphere via stinging space hopper
"But as to whether I could have done anything if I had known beforehand, I don't know.
"But [if] I'm honest, I wasn't aware of it."
Ricciardo suffered another disappointing weekend in Silverstone when he ended the race 13th having qualified 14th, 2.5 seconds adrift of team-mate Lando Norris.
The Briton managed P6 after being momentarily involved in the fight for the podium places, and Ricciardo confirmed on Sunday that he simply had "zero pace."