McLaren team principal Andreas Seidl said after another disappointing result for Daniel Ricciardo at the British Grand Prix that the team will need to dissect what went wrong for the Australian.
Ricciardo was out-qualified by Lando Norris for the eighth time this season in wet conditions in Silverstone, and the 32-year-old was over two seconds slower than his team-mate as he was eliminated in the second session.
Norris went on to secure a respectable sixth-placed finish, while Ricciardo, having got into the top 10 on the initial start, failed to make in-roads on the points after the restart following Zhou Guanyu's nasty crash.
He finished 13th behind the Williams of Nicholas Latifi, and he was not helped by his DRS failing over 20 laps before the end.
Seidl will need to examine what went wrong before the British side get to Spielberg this weekend for the Austrian Grand Prix.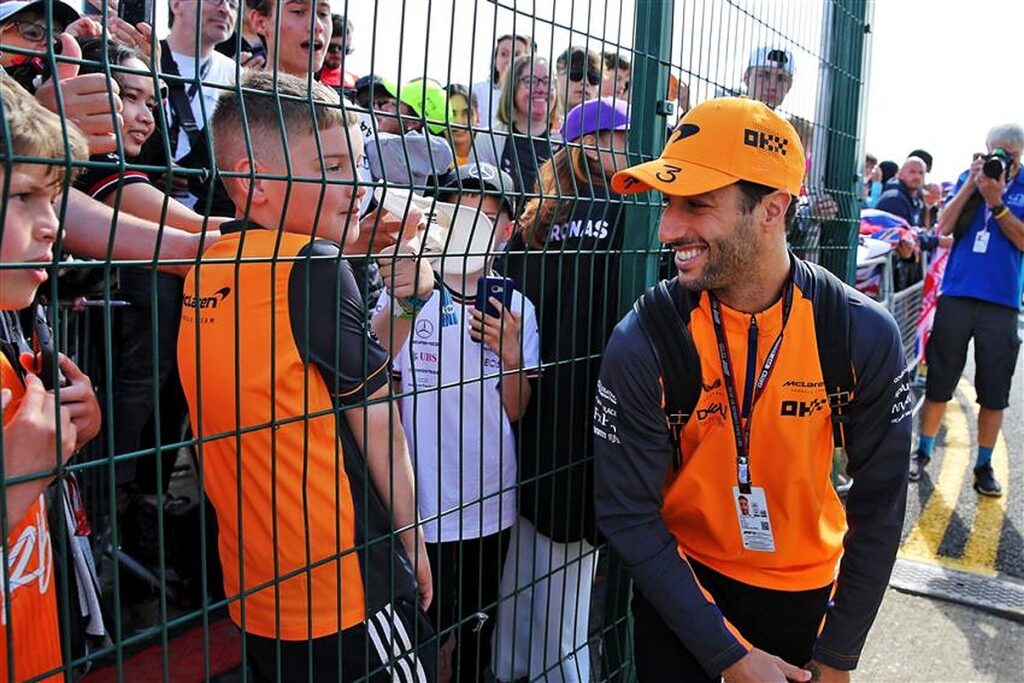 READ: McLaren boss defends himself after making Ricciardo axe comment
"Daniel's weekend didn't go to plan, which will need careful analysis over the next few days," said the German.
"He wasn't in a position to deliver competitive lap times yesterday and today."
Ricciardo likened his race to the Spanish Grand Prix, where he seemed to have no grip compared to those around him, and ended up outside the points there too.
Article continues below
"Zero pace," said a slightly frustrated eight-time race winner in the media pen.
"A little bit like Barcelona where I didn't seem to operate at the same level of grip as the cars around me.
"I could just feel it through the tyres as well, trying to carry speed.
"Obviously a little bit confused by that at the moment. It's clear what I felt, but the reasons why I'm obviously not sure. It was just a bit odd, so we have a bit of investigating to do.
READ: Ricciardo sends Norris to stratosphere via stinging space hopper
"Hopefully we find some answers because obviously it's a quick turnaround to Austria."
Ricciardo conceded that the DRS failing does little to mask the fact that he simply was, for whatever reason, not on the pace in Silverstone.
"Obviously it's tough to overtake with that as well but simply we weren't really quick enough anyway. It was a bit of a lonely afternoon," he added.
Determined to put a positive spin on things, the McLaren driver expressed his relief that Zhou was okay following the crash that sent him over the barrier and into the fence behind it.
"Obviously a positive is I heard the drivers were okay, that's obviously a big one," stated Ricciardo.
"Happy to hear…especially Zhou, obviously, that he's good."
Ricciardo's result leaves him 14th in the Drivers' Championship, 43 points behind seventh-placed Norris, who ended last year 45 points in front.