Red Bull's team dynamic has reportedly returned to normal according to the team's boss Christian Horner, following on from Max Verstappen's controversial decision to defy team orders, which were to let Sergio Pérez past.
Verstappen was asked multiple times on the final lap at Interlagos to let his team-mate move ahead, after the Dutchman was initially allowed to overtake Pérez to see if he could get past either Fernando Alonso or Charles Leclerc.
The double World Champion failed to overtake either but opted to cross the finish line rather than let Pérez take the place back.
What Verstappen did has had an impact on the Drivers' Championship, as Checo lost second place in the standings to Leclerc as a result.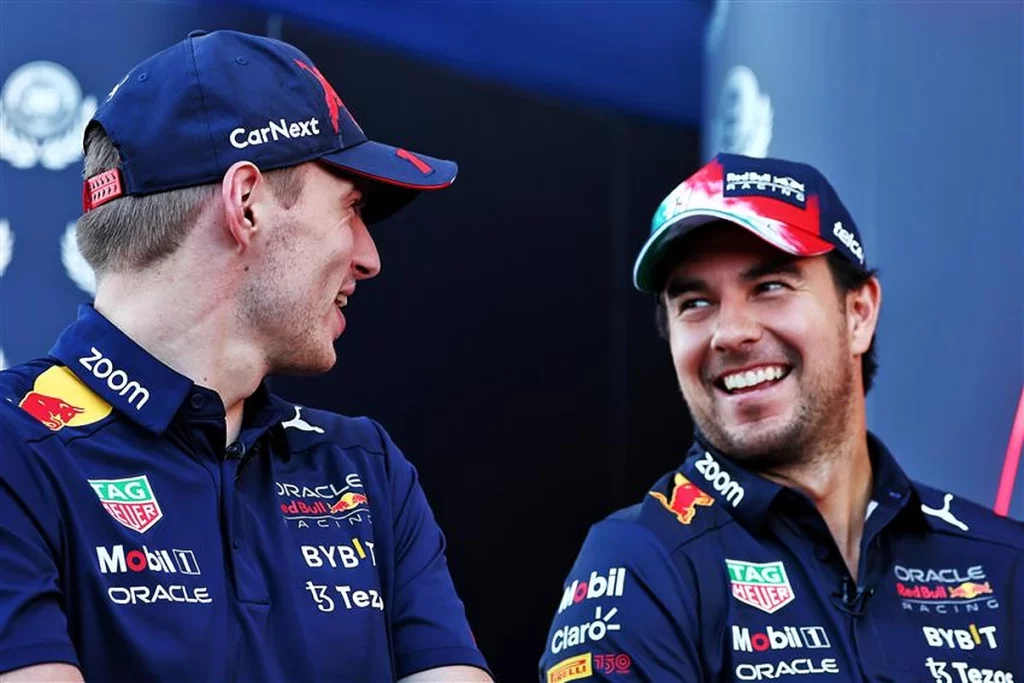 READ: Fernando Alonso's 'heart' remains with Alpine despite Aston Martin move
Whilst they go into the season finale level on points, Leclerc is ahead due to having won three races in 2022, one more than Pérez.
Had Verstappen followed what he'd been told to do by Red Bull, then Pérez would have a two-point advantage over the Ferrari driver going into Abu Dhabi.
When asked by the team why he defied them, Verstappen insisted he had his "reasons", whilst Pérez admitted that the 25-year-old had shown "who he really is".
Despite the back and forth between the two over the radio, Horner revealed that the issue has been dealt with and that all "focus" is now on getting Checo P2 in the standings at the finale.
Article continues below
"We've discussed it behind closed doors, the drivers have discussed it," revealed Horner.
"As a team, our focus going into Abu Dhabi with Charles and Checo tied on points is for Checo to achieve second place. Max has obviously made that commitment as well.
"As far as we're concerned, it's about looking forwards not looking backwards.
"The drivers are very clear. They know what the objective is. They've cleared the air with each other, shaken hands and we focus on the next race in Abu Dhabi."
Horner was pressed to reveal what Verstappen's 'reason' was, with it believed to be a shocking revelation that Pérez supposedly crashed on purpose at the Monaco Grand Prix in Q3, to stop Verstappen claiming pole.
The Brit continued to state that the issue is solely to be kept "behind closed doors", but that the side are ready to fight for Pérez at the Yas Marina Circuit.
"As I say, I'm not going to disclose what's discussed behind closed doors," Horner reiterated.
READ: Sergio Perez reveals if he'll continue to help Max Verstappen after Brazil tensions
"The thing is, it's very clear, going into Abu Dhabi that as a team, we're going to do the best we can for Checo to finish second in the world championship.
"And it's a straight fight between the two. They're tied on points, and whatever we can do as a team – Max is very much part of that team – we will do to help Checo achieve that goal.
"It's something we've never achieved as a team previously, even in the V8 era."