Ferrari driver Carlos Sainz was not too impressed when a group of Barcelona fans approached him and tried to get him to sign a Barca shirt.
Sainz is known as an avid fan of Real Madrid, and will have enjoyed their La Liga and Champions League success in the 2021-22 season just gone.
There is an intense rivalry between the two clubs, who are the most successful in Spain, taking 61 domestic league titles between them, as well as 19 European crowns.
Transcending the club rivalries is the debate as to who the GOAT is in football – Lionel Messi or Cristiano Ronaldo.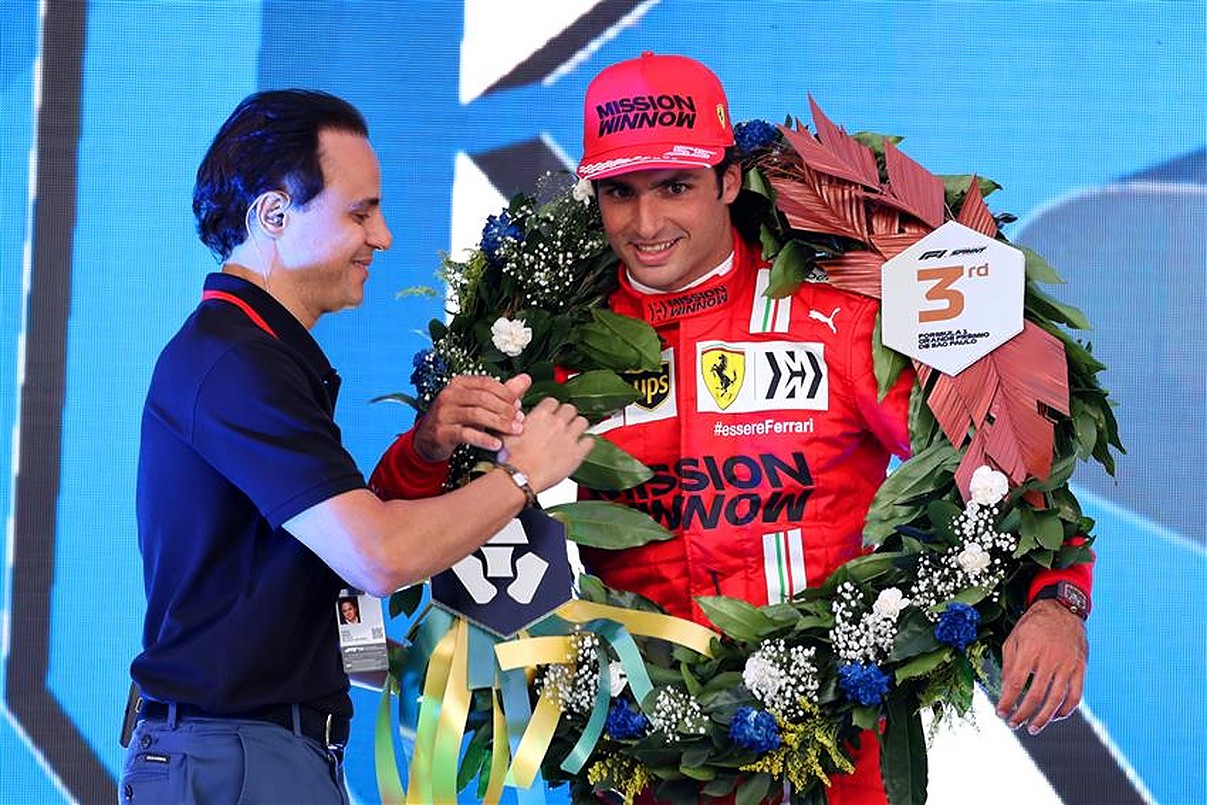 READ: Haas to unveil 'white Ferrari' at 2022 Hungarian GP
Both players will arguably be best known for their careers with those respective clubs, although Ronaldo has made his name with Manchester United and Juventus over the years, while Lionel Messi's move to PSG has not worked out as well as he might have wanted.
Sainz was driving in Italy when some fans stopped him to take some selfies and get some signatures, and one was waiting in the wings with a Barcelona shirt from 2017, and it had Messi's name on the back.
The fan came prepared with a pen, but as soon as Sainz's eyes locked on to the infamous blue and red of his team's rivals, he looked away in disgust and said "I'm not signing this."
READ: Carlos Sainz branded Ferrari's new 'team leader' as Red Bull warned of threat
Article continues below
When the fan shouted "Forza Barca," the 27-year-old responded by saying "Forza Ferrari."
It may have been a bit of banter from one football fan to another, but the look on Sainz's face told the entire story – the last thing on earth he wanted to do was sign that shirt.
The Spaniard finished fifth at last weekend's French Grand Prix having started 19th due to engine penalties following his fiery retirement from the Austrian Grand Prix a fortnight prior.
Max Verstappen went on to win the race while Sergio Perez finished fourth behind both Mercedes cars of Sir Lewis Hamilton and George Russell.
Both Verstappen and Red Bull extended their advantage in the respective championships.