Haas' car is set to look very similar to the Ferrari at this weekend's Hungarian Grand Prix as a result of their new upgrade package.
Ferrari came into the season with a unique sidepod design, and the F1-75's chassis, power unit and effective upgrades to the wings have helped Charles Leclerc and Carlos Sainz to four wins between them this year.
Haas have always had a close relationship with Ferrari since they entered Formula 1 in 2016; the main bulk of their chassis is made using parts they buy from the Scuderia, and they also get their powertrains from them too.
To help ease their spending against the budget cap this year, they took some spare space in Maranello to use it as a design office alongside their main production factory in Banbury.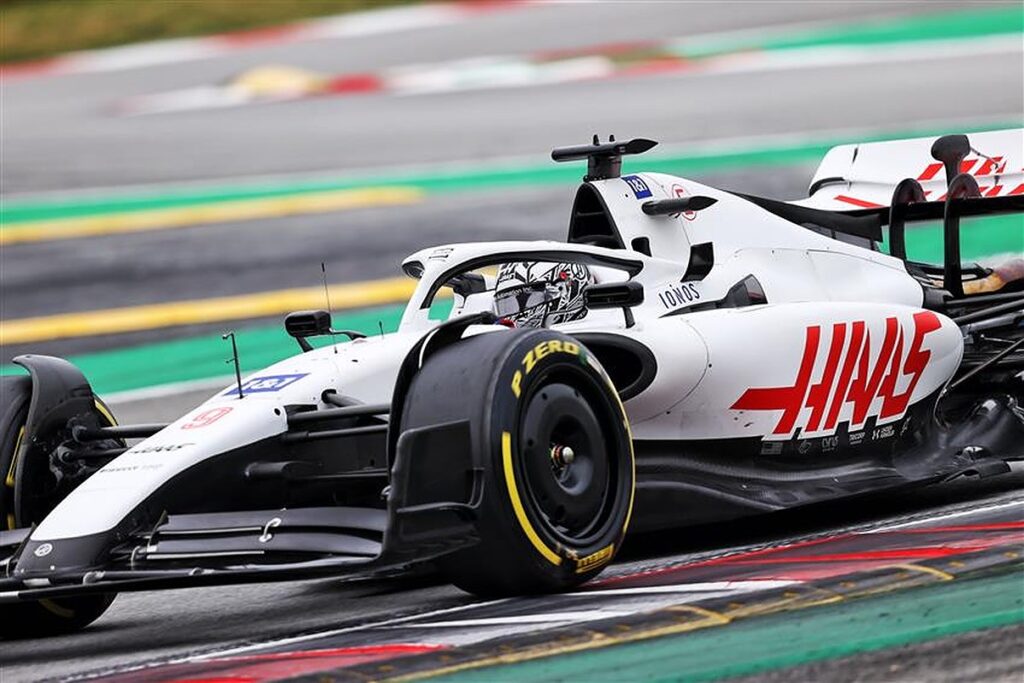 READ: Ferrari boss warns teams are 'trapped', all 'Red Bull copies' proving ineffective
In return for the work Ferrari do for them, Haas are part of the Ferrari junior programme, and they give track time to the Scuderia's academy drivers.
At the moment, Mick Schumacher, part of the Ferrari system, drives for the team alongside Kevin Magnussen, and Leclerc acted as their development driver in 2016, participating in practice sessions in Silverstone and Hockenheim.
Such is the inspiration they have taken from Ferrari, that Auto Motor und Sport journalist Michael Schmidt anticipates that it will look identical to the Maranello-built machine.
"It's a big upgrade. Günther Steiner told us that you will see the upgrade pretty easily, it's a complete different car," he explained.
Article continues below
"What I heard is that it's going to be a white Ferrari."
READ: Guenther Steiner provides update on Mick Schumacher's future as contract decision is 'imminent'
Haas do not have an abundance of parts available to them, neither do they have a lot of money in the kitty after Schumacher's enormous shunts in Jeddah and Monaco.
The crash in the second round of the season exhausted the American side's damage repair budget, meaning that upgrades now need to be taken under more careful consideration.
Therefore, team principal Guenther Steiner confirmed that the lack of budget and spare parts prevent them from giving the upgrade to both cars this weekend.
"There is only one car having the upgrade and then the spares will be very lean even for that car," he told Autosport.
"You know, everything came late, we had a lot of accidents this year (referring to Mick Schumacher's shunts) so all the materials were used up a lot to do that one, and then we started late also, we postponed it from France to [Hungary]."
The consensus is that Kevin Magnussen will receive the improved package in Budapest, but Schumacher will have to hang tight a little longer.