George Russell sealed a lights-to-flag victory at the Brazilian Grand Prix on Sunday to claim not only his first-ever win in the sport, but also the team's first of the season; however, it nearly didn't happen.
The Brit has faced a lot of criticism as of late, following collisions with the likes of Mick Schumacher and Carlos Sainz.
He appears to have put all of this behind him, with an emphatic display at Interlagos.
Having won the sprint race on Saturday, Russell made an excellent start to the race, where he managed his lead throughout the 71 Laps.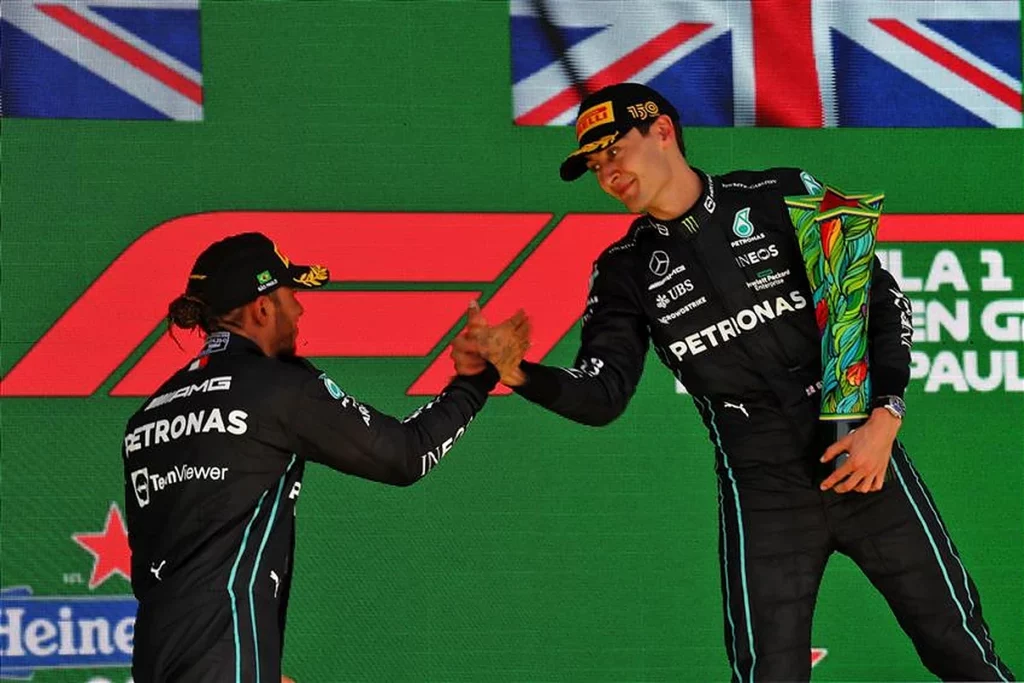 READ: 'Bit hairy': Sebastian Vettel refuses to criticise Lance Stroll
The 24-year-old also had to cope with the pressure of restarting the race not once but twice, following a Safety Car at the start of the race and towards the end.
Russell understandably broke down in tears after the race, where he thanked every member of the Brackley-based team, in what has been an "emotional rollercoaster".
"Amazing feeling, just a huge thank you to the whole team for making this possible," said Russell.
"It's been an emotional rollercoaster this season. This race was a really tough race, I felt we controlled, Lewis was super-fast and then when I saw the Safety Car, I thought this is going to be a really difficult ending, he put me under so much pressure, but so happy to go away with the victory.
Article continues below
"On the in-lap, all of these memories sort of came flooding back, it started off with my mum and dad in go-karting and go through and all the support I've had from the rest of my family, my girlfriend, my trainer, my manager.
"And then obviously the likes of Gwen [Lagrue, Mercedes driver development advisor] who gave me the opportunity to get on the programme with Mercedes and James Vowles [chief strategist] and Toto, the list is endless, I can't thank enough. Super proud."
By winning the race, Russell has virtually sealed fourth in the Drivers' Championship, unless he fails to score a point in Abu Dhabi and Lewis Hamilton wins the race with the fastest lap.
READ: Carlos Sainz claims Mercedes had the best car in Brazil
The victory marks an incredible first season at Mercedes for Russell; however, despite not being in Brazil for the race, Mercedes team principal Toto Wolff revealed that the former Williams driver suffered from a "water leak" for the entirety of the race.
"We had a water leak on the car throughout the race, and it wasn't clear that we could actually make it to the end," said Wolff, as per Autosport.
"[We] all agreed we're going to let him drive to the end even without water, on whatever was there to cool it, and just try to finish the race."