If you had told Toto Wolff and Mercedes that second place in the constructors' championship was a possibility halfway through the season, you would most likely have been laughed at, such were the struggles of Mercedes.
The Silver Arrows will be in with a good chance of victory in Sao Paulo, after second place Carlos Sainz serves his five-place grid penalty for another change of engine parts.
Now with only two races to go the team from Brackley have cut the gap down to 38 points, and with the Silver Arrows both starting from the front row in Brazil, Sainz has admitted that his team are starting to feel the pressure.
"It was a good pace," said Sainz when asked about his sprint race performance.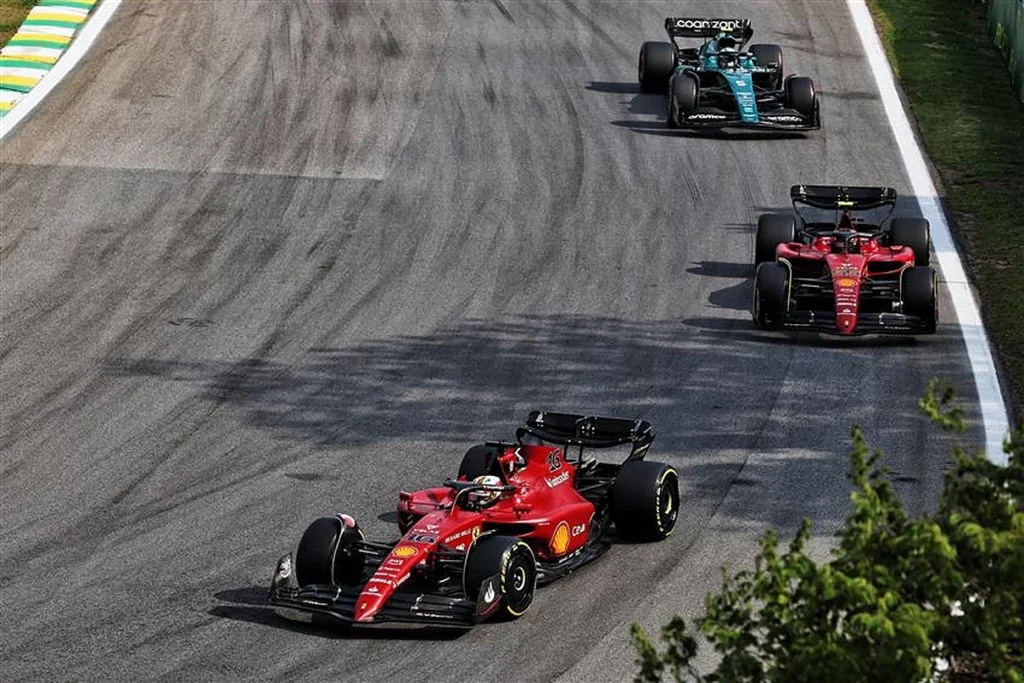 READ: 'Can we skip that?' Max Verstappen jokes about recent crash in Brazil
"Probably not as fast as the Mercedes, which are the fastest car this end of the season, which is obviously putting us under a bit of stress at the end of the season, but a good solid race."
After races in Austin and Mexico where Ferrari did not seem to have a car capable of attacking the Red Bulls and Mercedes, the Spaniard has suggested that while his car has been better so far in Brazil, it is still not back to the level of competitiveness it once was.
"We are more on the pace, but we are still not the fastest," he said.
"Mercedes are the fastest on track for sure, we did everything we could to stay close to George [Russell] and defend from Lewis [Hamilton], but it's a shame I have a penalty because if I start tomorrow's race from P2, we could aim for a podium or aim for the win, but starting P7 complicates things.
Article continues below
READ: Mick Schumacher fires back at Bernie Ecclestone
"It's been the story of my season, every time I have a good feeling with the car or good run of races there is something that will not allow me to do that, but tomorrow I will go for it."
Ferrari have been the masters of their own downfall this season, with a number of reliability issues and strategy errors not only putting them out of title contention, but also giving Mercedes the chance to leapfrog them right at the death.
A strong finish for Mercedes in Sao Paulo will see the gap become even smaller, meaning that everything it still to fight for in a dramatic season finale in Abu Dhabi.