Max Verstappen's impressive streak of consecutive wins has been halted in Singapore, marking the end of his remarkable run where he had crossed the finish line first in 11 consecutive races.
Renowned motorsport analyst Peter Windsor delves into the details of Verstappen's race weekend in his recent analysis video on YouTube.
Throughout the weekend in Singapore, Max Verstappen encountered a series of challenges, with the most significant setback occurring during qualifying.
Verstappen's untimely elimination in Q2 necessitated a considerable effort to regain ground during the race.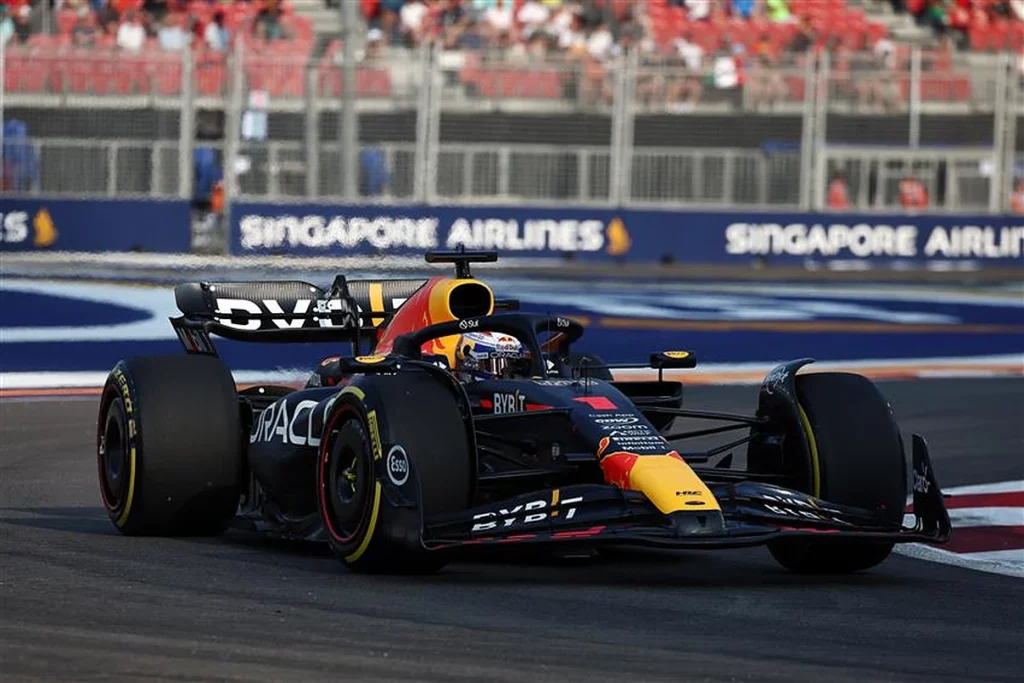 Want to work in Formula 1? Browse the latest F1 job vacancies
Ultimately, he managed to secure a fifth-place finish, reflecting his tenacity and skill in navigating adversity.
Peter Windsor observed that Verstappen had to adopt a unique approach to make his way to the front of the grid.
Windsor noted, "The big thing for him was to be on a strategy different to anyone else because that was the only way he was potentially going to get any result."
Verstappen's strategy required anticipating the choices of other drivers, a challenging task given the expectation that most competitors would start on medium tires.
Article continues below
However, Verstappen opted to begin the race on hard tires, a decision that plunged him into uncharted territory.
This choice was logical given the likelihood of Verstappen encountering traffic in the midfield and the need for a distinctive strategy.
The challenging weekend also raised questions about the performance of the Red Bull RB19, with suggestions that the car's performance may have been compromised due to changes in flex wings regulations.
Peter Windsor had the opportunity to discuss this matter with Adrian Newey, the renowned technical director at Red Bull Racing.
READ: Sergio Perez makes shocking claim about Helmut Marko scandal
Windsor shared Newey's perspective, saying, "He looked at me as if I was mad and said, 'No, of course not.'"
Newey dismissed the notion that the RB19's performance had been affected by changes in flex wings regulations.
Instead, he attributed the weekend's struggles to a combination of factors, including issues with ride heights, the rising rake, and the seamless shift system.