The 2022 Formula 1 season will unfortunately be partly remembered for all the outrageous online abuse that has been aimed at various drivers across the calendar, with Max Verstappen having been one of the most regular victims.
Verstappen was targeted once again ahead of the season finale this weekend, following on from the controversy that surrounded him after the Brazilian Grand Prix.
On the final lap of the race at Interlagos, Verstappen shocked the world by disobeying team orders, which could potentially hurt Sergio Pérez's chances of claiming second in the Drivers' Championship.
The Dutchman endured a messy race last weekend, where early contact with Lewis Hamilton dropped him to the foot of the field.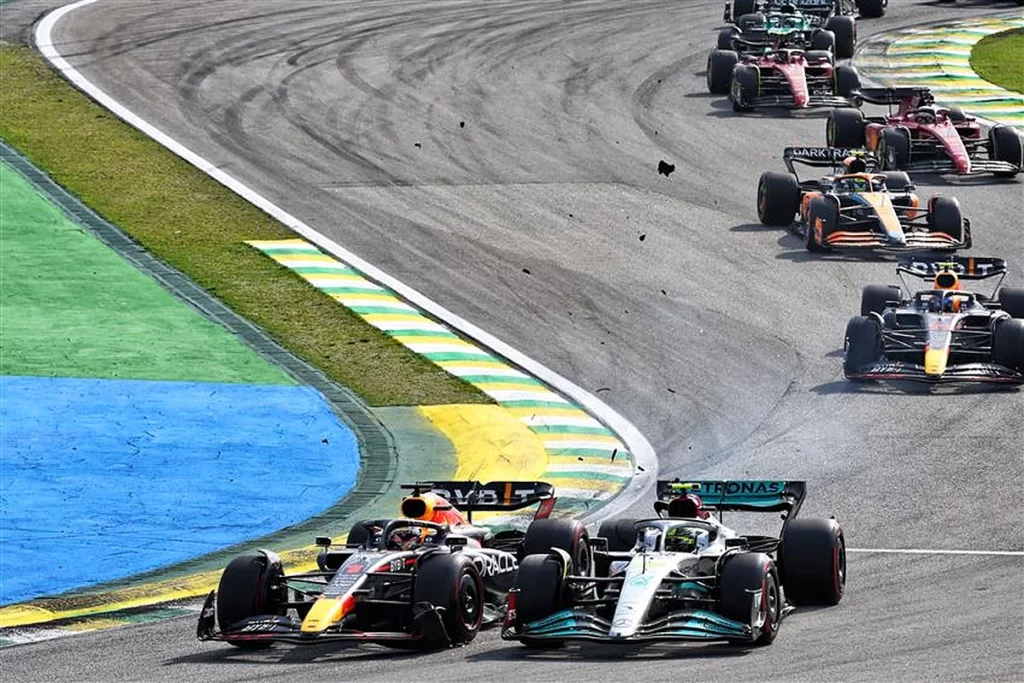 READ: Toto Wolff says Lewis Hamilton doesn't want George Russell's help
In the closing stages of the race he'd battled his way through the field and found himself in P7 behind his team-mate.
Given that Checo was struggling for pace, Verstappen was allowed to overtake his team-mate for sixth, to see if he could overtake either Fernando Alonso or Charles Leclerc.
However, the 25-year-old was told that if he failed to overtake either, then he'd need to return the place to Pérez.
Verstappen failed to do either of these things, which as a result saw Leclerc move level on points with Pérez.
Article continues below
Pérez was understandably furious with his team-mate, who admitted to having his "reasons" for not giving the place up.
Following the incident, Verstappen and his family have been targeted by vile online abuse, something which Verstappen discussed at the pre-weekend press conference.
At the press conference, Verstappen called for the online abuse to stop, with it all having quite clearly gone too far.
F1 presenter Will Buxton put out a message of his own on social media, pleading to fans to "rise above" the horrific messages that have been sent throughout 2022 and the vast majority of 2021.
Whether it has any effect remains to be seen; however, the sport's biggest job this winter is to get on top of the "pretty disgusting" trolls that have been targeting drivers, team personnel and fans, all season.
READ: Jenson Button hits out at 'weird' radio messages
"Regardless of who you support, you can't eradicate toxicity by being toxic," Buxton wrote on Twitter.
"The 'they started it' and 'yeah but. they…' finger pointing serves no good. If you want to send this horrid cycle, be the good you wish to see. Don't react.
"Starve it of oxygen. Rise above. Move forward."