Max Verstappen and Esteban Ocon's 2018 rivalry reignited very early Saturday morning at the Las Vegas Grand Prix, following an incident towards the end of Q1.
As has been the case at most rounds this season, several drivers impeded one another in the final sector ahead of their final hot laps, to try and get into as much space as possible.
Two of the drivers in the slow-moving group of cars was Verstappen and Ocon, with the latter having aggressively moved ahead of the Dutchman right before the final corner.
This clearly infuriated the three-time World Champion, as he opted to dive up the inside of Ocon at the first corner as they both started their final hot lap.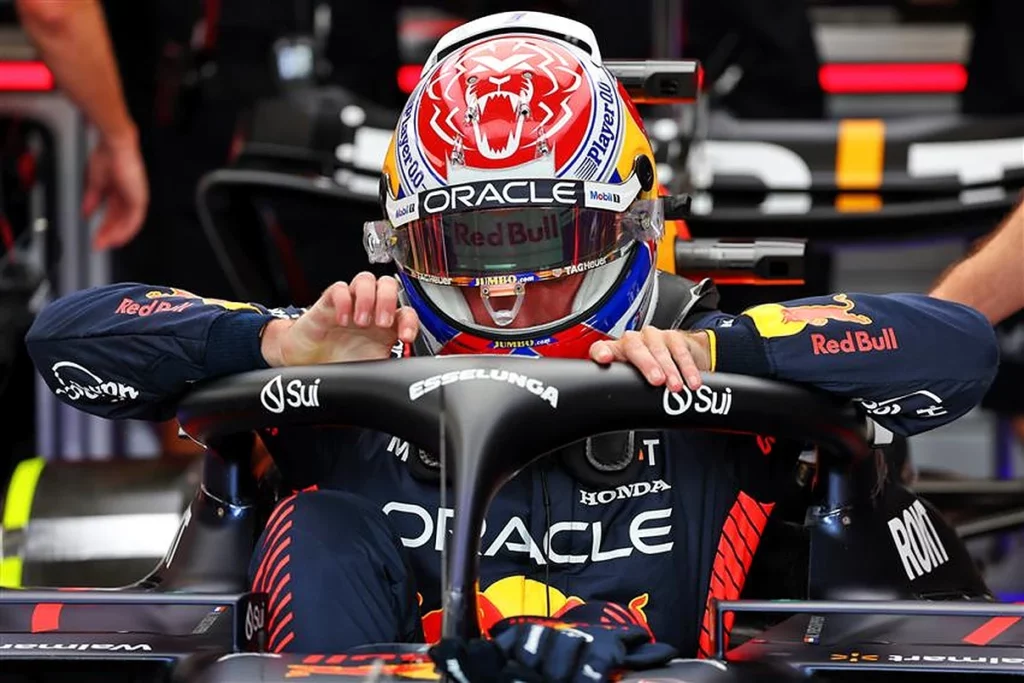 Want to work in Formula 1? Browse the latest F1 job vacancies
Ocon was forced incredibly wide as a result, whilst Verstappen's lap was also compromised.
Verstappen's dive forced both drivers to immediately bail out of their laps, resulting in Ocon being eliminated in Q1.
The Alpine driver wasn't happy and labelled the situation as a "joke".
"That's a joke honestly!" Ocon fumed over the radio. "Verstappen diving into Turn 1 like crazy!"
Article continues below
Whilst Verstappen did safely progress into Q2, he was also unhappy with the situation, something he made perfectly clear over the radio.
"What a stupid idiot!" Verstappen complained over the radio to race engineer Gianpiero Lambiase.
As a result of the incident, Ocon could only manage 17th in qualifying, although he'll start from P16 due to a five-place grid penalty for Lance Stroll.
Ocon will be frustrated with the result, given that Pierre Gasly managed to qualify in fifth, but will start from fourth.
Verstappen, meanwhile, made it all the way to Q3 where he secured P3, although he'll start the race on Saturday evening in second following a 10-place grid penalty for Carlos Sainz.
READ: Lewis Hamilton breaks silence amid Las Vegas complaints
The Red Bull driver and Ocon having words with each other is reminiscent of their 2018 feud, which boiled over at the Brazilian Grand Prix that season.
In Sao Paulo five years ago, Verstappen instigated a physical altercation between himself and Ocon, after the Frenchman spun the Dutchman at the second corner whilst trying to un-lap himself.
Verstappen was leading the race at the time but ended up finishing in second, behind Lewis Hamilton.