Norris plans to claim the orange wall for himself at this weekend's Austrian Grand Prix.
The 22-year-old has always had a playful relationship with the Dutch faithful, who show up in their thousands to attend the Austrian, Belgian, Hungarian and, of course, the Dutch Grand Prix.
After Norris' first Austrian Grand Prix in 2019, which he finished sixth, he took to Instagram to appreciate the support he got from the Verstappen fans who had watched the now reigning champion take a dramatic late victory from Charles Leclerc.
"He won the race and dedicated a whole grandstand to us. What a gent," said Norris.
After qualifying second in Spielberg last year, the six-time podium finisher thanked "everyone in orange supporting McLaren" in the grandstands.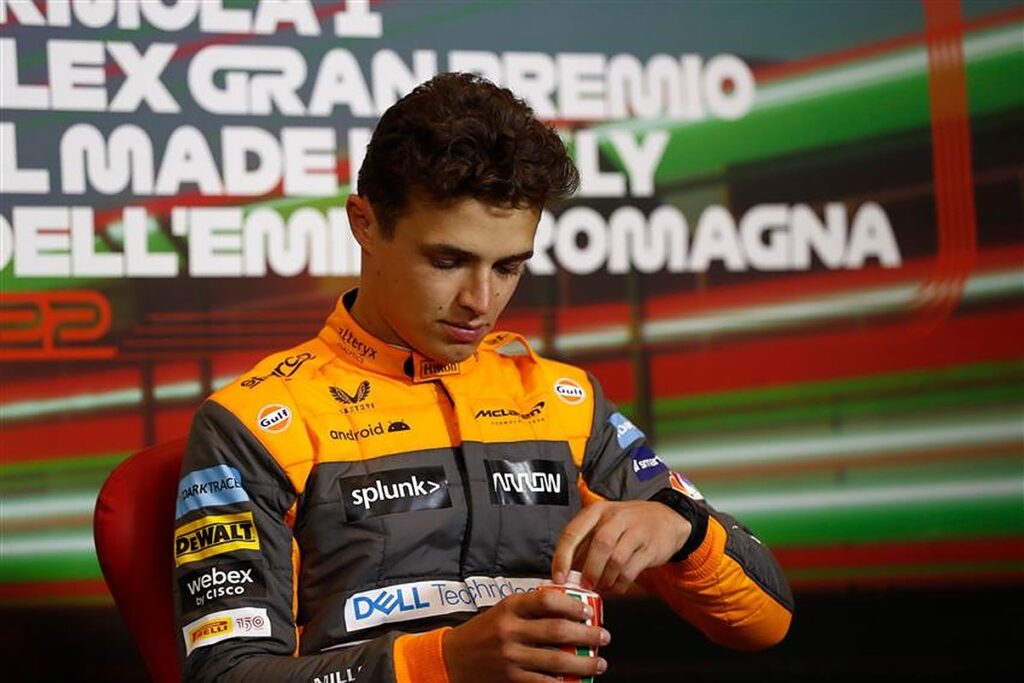 READ: Lando Norris doubles down on George Russell claim
Last weekend in Silverstone, there were lots of McLaren fans in their orange shirts and hats, with young Briton getting some of the highest merchandise sales of any driver on the grid.
He joked that he is looking forward to more of the same in Austria this weekend.
"It was great to see so many people in papaya this past weekend and I'm buzzing to see all the orange in the crowd this weekend, clearly there supporting McLaren…" quipped Norris in McLaren's preview of the race.
Article continues below
Norris also stole Sir Lewis Hamilton's fans in Silverstone after the seven-time champion nabbed his union jack bucket hat before the race.
READ: McLaren reveal mechanical failure hurt Ricciardo's British GP as Seidl gives blunt assessment
"No they're cheering me, they know it really, especially all the yellow," he joked when asked by Sky Sports' Natalie Pinkham who the crowd was supporting.
"The people with the yellow bucket hats, and all the orange as well it's good to see so much papaya here so thank you very much."
On a more serious note, Norris is aiming to build on his P6 on Sunday with another strong weekend in the Styrian Mountains.
"There's always a great atmosphere and I'm hoping to build on my solid performance at Silverstone. We do still have a lot of work to do but we keep pushing forward and we keep fighting," he stated.
Norris sits seventh in the Drivers' Standings after 10 rounds of the 2022 season.