Max Verstappen fans on social media were left in hysterics after the British fans cheered a spin for the Dutchman in qualifying in Silverstone.
In wet conditions, the reigning champion performed a 360 on the exit of Stowe corner as he lost control of the rear, causing hysteria in the grandstands.
Verstappen would go quicker on his run, before a Charles Leclerc spin caused a yellow flag on the final run, forcing the 24-year-old to slow down.
This opened the door for Carlos Sainz to snatch pole with a wonderful lap, and Verstappen had to settle for second behind him.
Sir Lewis Hamilton, one of four home heroes this weekend – including Thai-British driver Alex Albon – along with Lando Norris and George Russell, and the seven-time champion was embroiled in a mammoth battle with Verstappen for the title last year.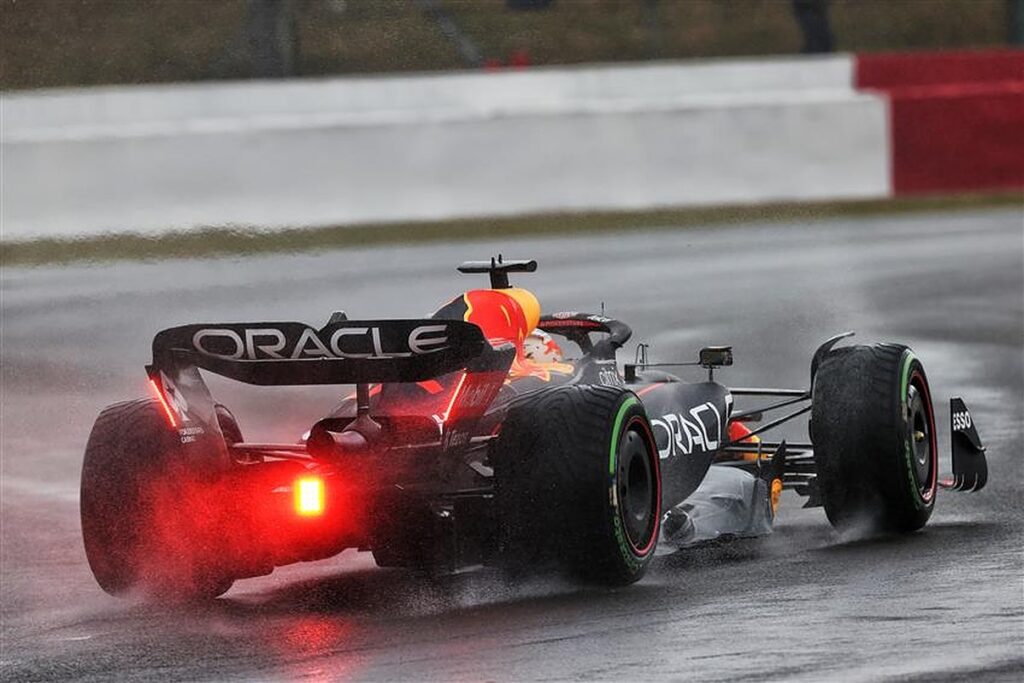 READ: Ex-Ferrari driver comments on 'politics' as Sainz at risk of becoming Leclerc's number two
There is therefore a strong rivalry between his fanbases, although the drivers themselves do not seem to have any issue with each other.
Verstappen has been met with loud boos all weekend from Hamilton fans, but he went on to qualify nine tenths of a second clear of the 37-year-old in fifth.
This was a source of amusement for the Red Bull driver's fans on social media.
Article continues below
"Hamilton fans cheering in the grandstand when Max spun only for him to put a second on their boys head I'm crying," tweeted a fan.
"Moment of the weekend," replied a second.
Another user was not so impressed given the pace differential between Red Bull and Mercedes this year.
"2nd in the fastest car, being probably the fastest driver in the wet isn't exactly an achievement," they stated.
READ: McLaren boss defends himself after making Ricciardo axe comment
Ultimately, the yellow flag at the end of qualifying may have cost Verstappen a shot at pole.
"It was I think a good qualifying," he told Lawrence Barretto after the session.
"The car was working really well, I felt comfortable. Just sometimes in Q3 it can be a little bit of a lottery.
"And I had a yellow flag on my final lap, so I had to back out a bit in the high-speed corners which in the end cost me pole.
"But these things can happen, in the wet especially.
"Everything needs to work well for you and it didn't for me in the final lap, but overall out car is very good in dry and wet conditions, so that's also I think really important for tomorrow."
The Dutchman partnered Sainz at Toro Rosso in 2015, and he is looking forward to doing battle with the Spaniard who took his maiden pole on Saturday.
"It was good from Carlos, he had also a very solid qualifying," added Verstappen.
"As you can see, it's all the time very close between all of us up front so we're going to give it a good go and of course hopefully we can finish ahead."
Eight of Verstappen's 26 wins in Formula 1 have come from second on the grid, while his Silverstone victory in the 2020 70th Anniversary Grand Prix came from fourth on the grid.