After the crazy finish to the 2021 season that was littered with controversy and, at times, outrage, the last thing anyone wanted this season was for controversies at the top of Formula 1 to be the talking point again.
Unfortunately, controversy has bred controversy so far in 2022, and there have been various different instances.
There were fears of missile attacks on the Jeddah Corniche Circuit in Jeddah in the second round of the season, before the jewellery debate kicked in between the FIA and the drivers, namely Sir Lewis Hamilton.
Shaila-Ann Rao, former special adviser to Mercedes team principal Toto Wolff, raised eyebrows when she was signed by the FIA as secretary general, leading to questions as to whether she could perform her tasks impartially.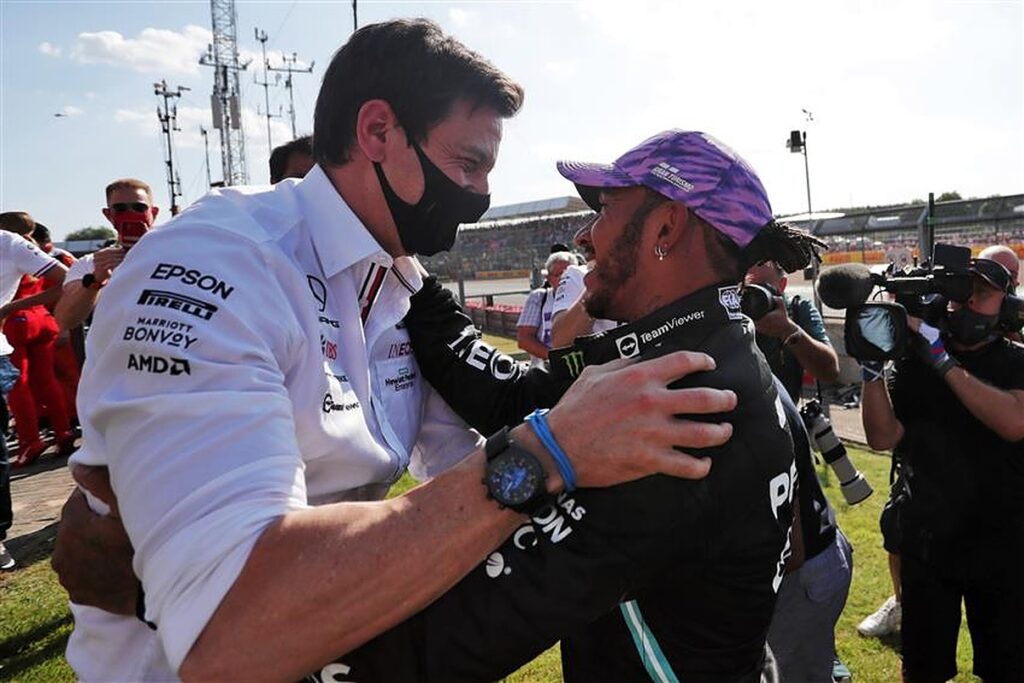 READ: 'Clearly against the regulations': Toto Wolff fires back after Red Bull boss dismisses flexi-floor accusation
Ferrari boss Mattia Binotto conceded that he was 'concerned' by that development following the departure of Peter Bayer.
Niels Wittich and Eduardo Freitas, the duo that were appointed to take control of races after the removal of Michael Masi, have struggled to find consistency, much to the annoyance of the drivers, so the stewards – much like the end of last season – have been the centre of attention.
Most recently, the floor and plank debate has been running wild on the pinnacle of motorsport, so there has been a lot going on of late, but Wolff is not concerned.
The Austrian indicated that FIA president Mohammed ben Sulayem needs time to build the right team around him having taken over from Jean Todt in December.
Article continues below
"I think the FIA is getting there and we must not also forget that Mohammed needs to put his team in place and find his grip," said Wolff.
As for Rao, Wolff feels that she will do a splendid job in her new role.
"I think my opinion about Shaila-Ann in terms of integrity and transparency, she is a lawyer, this is what she stands for and I think it is important.
READ: Guenther Steiner insists Haas not desperate to replace Nikita Mazepin sponsor
"We have had too many controversies in the past where things were not out in the open that should have been and she is a guarantee for that," he added.
Francois Sicard has taken over from Bayer in the other role of sporting director of single seaters, and this is another appointment Wolff is satisfied with.
"For Sicard, everybody reads in the paddock that he has been on the other side, he has seen it all, he is a racer, he has been the team manager of DAMS for many years and he is the right person in that position," said the 50-year-old.
"These guys know together how to make decisions on what to do with the current race directors. Can they be coached and developed, or what other solutions are there?"
Masi has left the FIA since his removal as race director at the end of last season, and he has returned to Australia to spend more time with his family.