Following much speculation, Mercedes were incredibly pleased to announce the signing of axed Haas driver Mick Schumacher for 2023, with the German taking on the reserve driver role vacated by Nyck de Vries and Stoffel Vandoorne.
Schumacher's move to Mercedes also resulted in the German departing the Ferrari Driver Academy, who have supported him throughout his career so far.
He mirrors somewhat the move his father, seven-time World Champion Michael Schumacher, made in 2010.
Following a three-year hiatus, Schumacher returned to the sport with Mercedes in 2010, before retiring for good at the end of the 2012 season.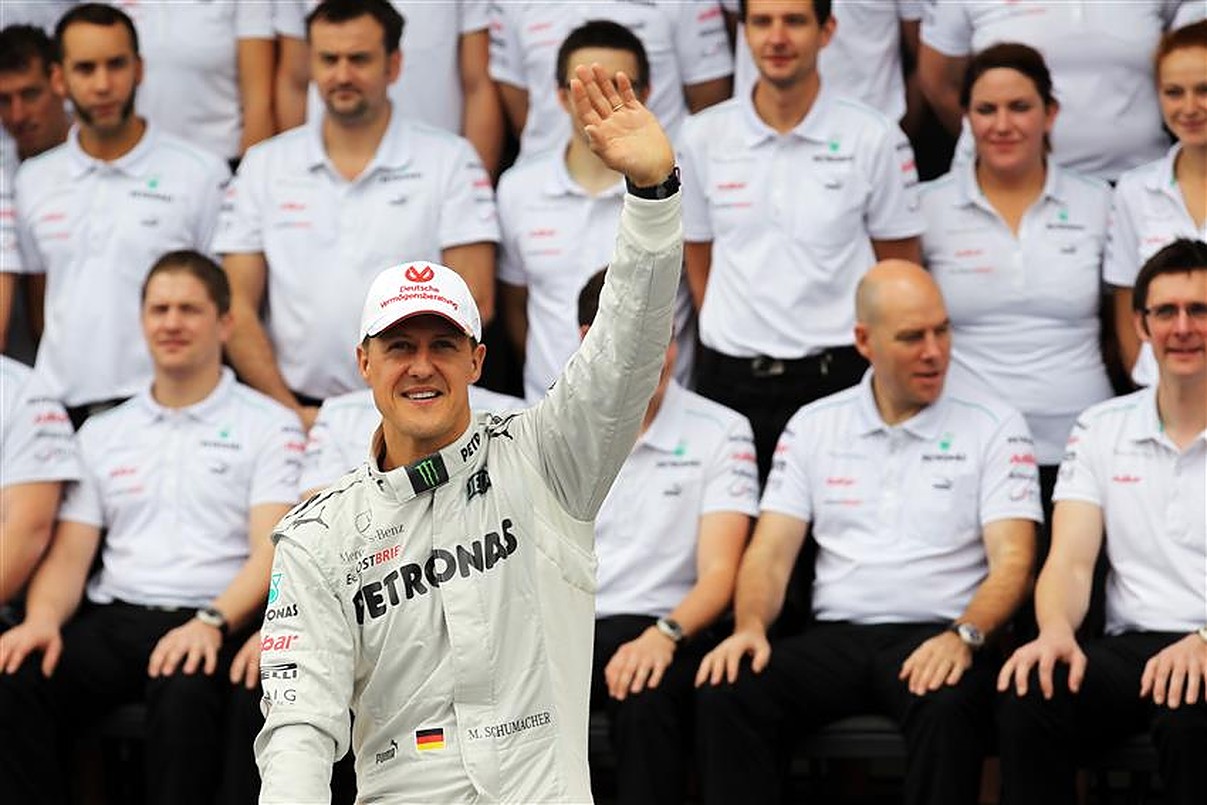 READ: Australia will let Saudi Arabia host 2024 season opener 'out of respect for Ramadan'
With this in mind, Toto Wolff has stated that the Schumacher name "belongs" to the Silver Arrows, with the Austrian being a huge fan of the 23-year-old.
Mercedes' team principal believes the young German "deserves a chance" to prove himself in F1, after being a victim of the "brutal" F1 environment.
"I really like Mick and I like the family, how they have raised their kids with this unbelievably famous name, and I think he deserves a chance," Wolff said on the 'Beyond the Grid' podcast, prior to the announcement.
"He won the junior series and that is not easy.
Article continues below
"Things can go against you in your first years in Formula 1 and he was under pressure to deliver and that doesn't help and Formula 1 is brutal.
"So maybe, in a way, having a year off as a third driver similar to what Daniel [Ricciardo] does can be good to reassess yourself, bring yourself into a better place and then hopefully, find a seat again."
Speaking more on Schumacher as a person, Wolff added that the young driver is simply a "good person", one who certainly has huge potential that he is yet to show.
"He always impressed me with his personality," added Wolff.
"The first time I met him, which was his first year in Formula 3 in Hockenheim, he is just a good person.
"He won F3, won F2 and as I said before, that can't come out of nowhere."
READ: Fernando Alonso reveals why he's disappointed with the FIA
It could be argued that becoming Mercedes' reserve driver for 2023 is just as good as racing for Haas for a third season, given their regular position in the field.
At Mercedes, Schumacher will be working with one of the best teams on the grid with the most spectacular facilities, something that'll certainly make him a better driver.
As well as that, he will be working alongside George Russell and seven-time World Champion Lewis Hamilton, something that can only benefit the German.