McLaren's Lando Norris has dismissed suggestions that he should not have signed such a long deal with the British side.
Before the 2022 season, Norris put pen to paper on a new deal that keeps him at McLaren until at least the end of 2025, and there was concern, even from former McLaren driver and 2009 champion Jenson Button, that he had over-committed in the event that things go wrong.
However, the 22-year-old, who scored his sixth podium with the Woking-based side in Imola earlier this season, affirms that this is speculation from people who have no knowledge of his relationship with the team.
"They're clueless! I don't know why… everyone thinks they know, 'he definitely could have gone here, he could have done that,'" Norris told Sky Sports.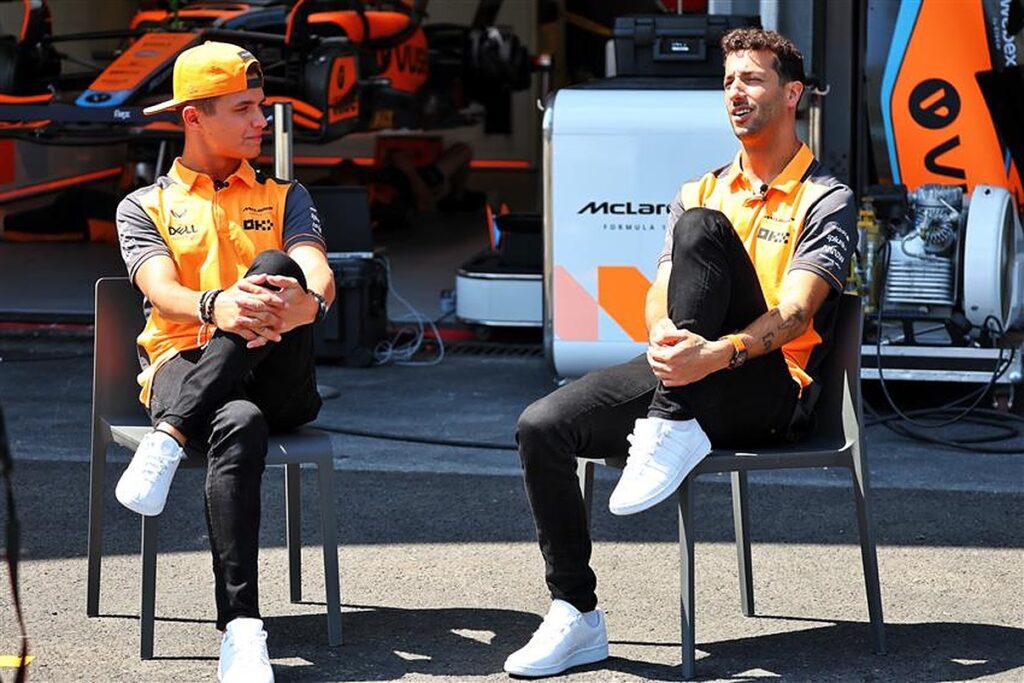 READ: Lewis Hamilton hoping FIA rule change will hurt Ferrari and Red Bull
"But most of the time they know absolutely nothing, all these people coming up with these conclusions."
Norris cited his team-mate Daniel Ricciardo as an example that he cannot simply jump ship if he is not achieving what he wants at McLaren, because switching teams is no easy process.
It took the Australian a few races to settle in at Renault in 2019, but he quickly got to grips with the car went on to out-qualify Nico Hulkenberg 13-7, scoring points eight times in an underperforming challenger.
However, his adaptation to life at McLaren has thus far not worked out, and he has been out-qualified 23 times in 32 races by Norris, scoring points just 15 times while the Briton has been in the top 10 on 28 occasions.
Article continues below
The Australian's win in Monza last year has done little to cover the fact that things have simply not clicked for him, so making a move when the chips are down might not always be the most prudent solution.
"I have a good team around me so we know where I want to be and when, what the team can offer me going into the future," stated Norris.
"I have played, let's say, a little bit more of a long-term game rather than short-term.
READ: Lewis Hamilton handed championship boost as Mercedes to introduce 'invisible' upgrade
"I've not been in that situation so it's hard for me to speak on other people's behalves, but you see many other drivers, not just Daniel, go from team to team and it's obviously not easy to just go in and nail it."
Norris is currently seventh in the Drivers; Standings after the opening 10 rounds of the 2022 season, finishing sixth at last weekend's British Grand Prix.