Ex-Formula 1 drivers Christijan Albers and Jans Lammers have shared their thoughts on the controversial incident that happened at last weekend's Brazilian Grand Prix, involving fellow Dutchman Max Verstappen.
Tensions appeared to boil over at Interlagos on Sunday for the double World Champion, after he blatantly defied team orders.
Verstappen had endured a challenging Brazilian GP, following early race contact with Lewis Hamilton, which dropped him to the foot of the field.
He did well to fight his way through the field, where in the closing stages he found himself behind team-mate Sergio Pérez.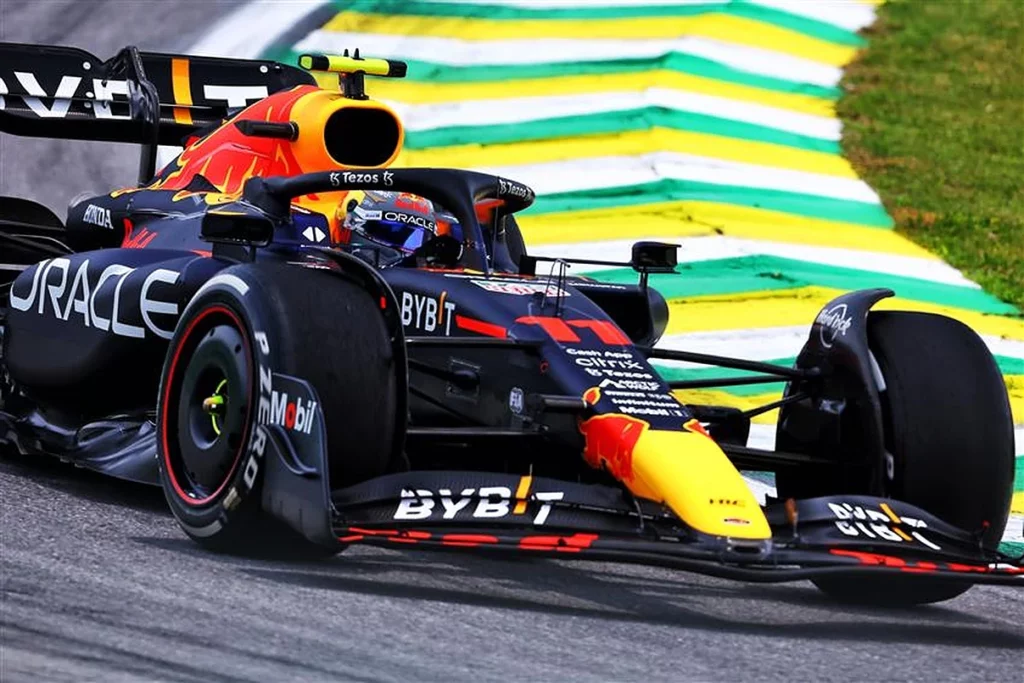 READ: Lewis Hamilton says Abu Dhabi GP was 'manipulated', apologises to German driver
Pérez, as usual, allowed the Dutchman past; however, Red Bull told Verstappen that if he couldn't pass either Fernando Alonso or Charles Leclerc then he'd need to return the place.
It quickly became apparent on the last lap that Verstappen wasn't going to pace either driver, resulting in his race engineer informing him to let Checo past.
Verstappen ignored his instructions and crossed the line ahead of Pérez, snatching two vital points off him.
Pérez was apologised to after the race by team boss Christian Horner, before the Mexican said over the radio that Verstappen showed "who he really is".
Article continues below
The double World Champion has faced backlash as a result, with Pérez having lost his slim margin over Leclerc in the Drivers' Championship as a result.
Red Bull have never claimed a one-two in the standings, something that Pérez is trying to achieve.
Albers was left feeling disappointed in Verstappen for being so selfish, after admitting that the 25-year-old "didn't need" to disobey his team.
"I understand that he has his principles, but a driver of his calibre didn't need to do that," Albers told De Telegraaf.
"Was this all really worth it? He should be so far above it."
Lammers also threw shade at Verstappen, who showed a lack of loyalty and teamwork by robbing Pérez the way he did.
"He had the chance to take part in the team's first one-two. He made a choice," Lammers told NOS.
Supposedly, Verstappen refused to give the place back as a result of something that happened earlier in the year.
According to reports, Pérez revealed that he crashed on purpose in Q3 at the Monaco Grand Prix, to stop Verstappen from claiming pole.
Lammers believes Pérez went too far with his comments about Verstappen, which in the Dutch GP boss' opinion were "quite personal".
READ: Ferrari hits out at rumour about Mattia Binotto's future
"Perez says Verstappen owes his two titles to him, but he also said he has now seen Verstappen's true nature which I think it quite personal," he said.
"It's a personal insult to Max's character, which was unnecessary and below the belt. Because if Red Bull had demanded in his contract that he finish third, I think he would have signed with a very thick marker.
"On the other hand, a one-two is a nice gesture towards Dietrich Mateschitz. I think this is more about Verstappen and Perez than the team," Lammers added.