Last weekend's Le Mans 24 Hours Virtual race has boiled over in spiteful fashion, with ex-Formula 1 driver Romain Grosjean and double World Champion Max Verstappen having both faced backlash.
It was a frustrating weekend for Verstappen, who was as usual, competing in the sim-racing event for Team Redline.
The Dutchman and his team led the opening seven hours of the biggest sim-racing event in the world, before several server issues resulted in the team losing connection to the race.
By the time they managed to reconnect to the rFactor 2 server, they'd dropped to P17 and a lap and a half behind the new leader.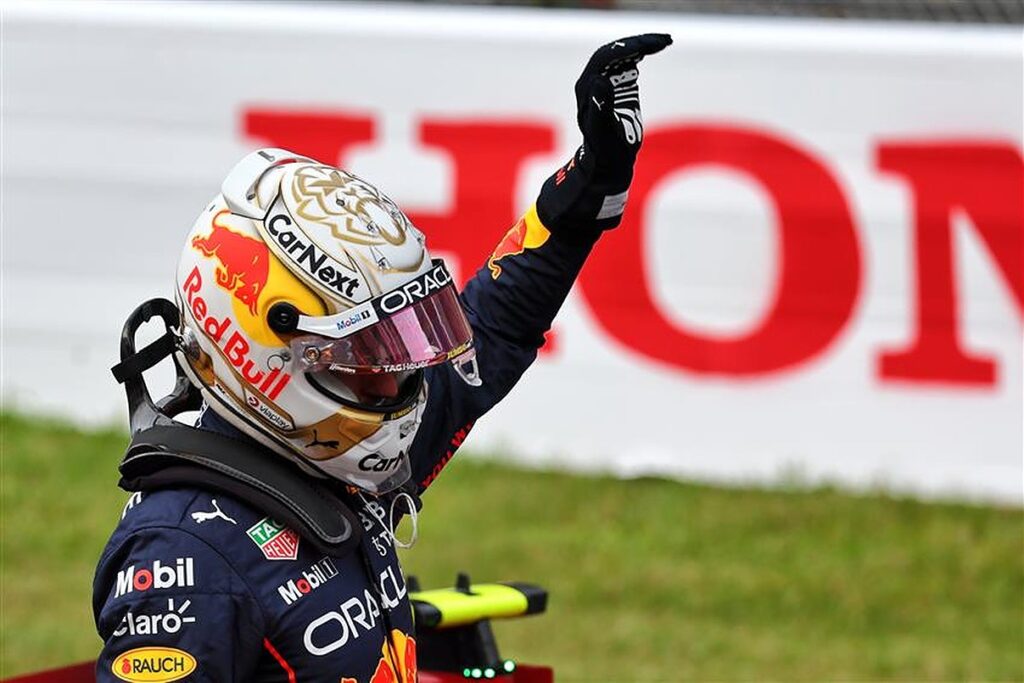 READ: Fernando Alonso tipped to be hindered by 'common sense'
Verstappen and the team decided to quit as a result, with the Dutch driver labelling the race a "clown show" as a result.
The Dutchman let his anger out over his Twitch stream and then on Discord, where he released his frustration, having prepared for "five months".
"This is also the last time ever because what's the point? You prepare for five months to try and win this Championship, you are leading the Championship, you try to win this race and they handle it like this," Verstappen ranted.
"Honestly, it is a joke."
Article continues below
Many sim-racers and real-life drivers jumped to defend the Red Bull driver's comments, with many teams having suffered the same issue during the race.
Grosjean, though, who is an ambassador for the company that owns rFactor 2, had a very different opinion.
The Frenchman retweeted a tweet that was defending Verstappen and criticising the event, with Grosjean adding that having a technical issue in sim-racing is the same as having a "mechanical in real life".
"What about when you have an engine failure or mechanical in real life, isn't is the same…?" questioned the ex-Haas driver.
Grosjean went on to say how much he enjoyed the event, after winning the GTE Class with Team R8G.
"Virtual Le Mans is over and I had a lot of fun," Grosjean tweeted.
"Sim racing is super competitive and seeing one of the biggest race in the world being done on sim is awesome. Yes, few bits and pieces to improve, but isn't that just like everywhere else? Thank you @MSportgames for the event."
It's safe to say that no one seemingly shared the same views as the IndyCar driver, in regard to a server issue being like a mechanical fault with a car.
Grosjean was somewhat ridiculed for his comments regarding Verstappen, with one driver likening the Dutchman's issue as "more like race control having a random shut-off switch" than a 'mechanical' issue.
"If your own computer fails – that's similar to an engine failure," Endurance star Brad Philpot explained.
"But the server disconnecting you is more like race control having a random shut-off switch built into every car that gets deployed at random."
The director of Team Redline also criticised Grosjean for his comments and used the 2018 Australian Grand Prix as an example of something happening out of your control and then acting angrily as a result.
The 2018 Australian GP was, of course, the famous race where Grosjean's and Kevin Magnussen's tyres fell-off after a pit-stop, with the driver's reaction having been revealed on 'Drive to Survive'.
With that in mind, Team Redline's director told the French driver that "he better shut up".
That, of course, makes no sense at all," the director of Team Redline told RacingNews365.com.
READ: Jackie Stewart reveals George Russell and Lando Norris dream
"In Melbourne (2018), when his team-mate Kevin Magnussen's wheel came off after a pit stop, his team did everything possible to fix the problem.
"When Grosjean's Haas then crashed out due to exactly the same mistake a few laps later, they were massively f***ed and the whip goes out in the team to never let it happen again. We all saw this in Drive to Survive.
"So that situation is better compared to a software platform that has not been getting its servers stable for several years. So if Grosjean says that, he better shut up."