The social media spotlight has been shining on Oscar Piastri's mother, leading the McLaren driver to reflect on his own social media moment last year.
As the Dutch Grand Prix looms, Piastri discussed his mother's newfound social media presence and McLaren's aspirations for a podium finish in the ever-competitive F1 season.
A simple tweet, accompanied by a photograph of Oscar Piastri on Johann Zarco's Ducati during a break from four-wheel racing, led to an unexpected yet amusing response from the driver's mother, sparking a wave of laughter amongst fans.
Her retort, coupled with the lighthearted teasing, caught the attention of many, making her an overnight social media sensation.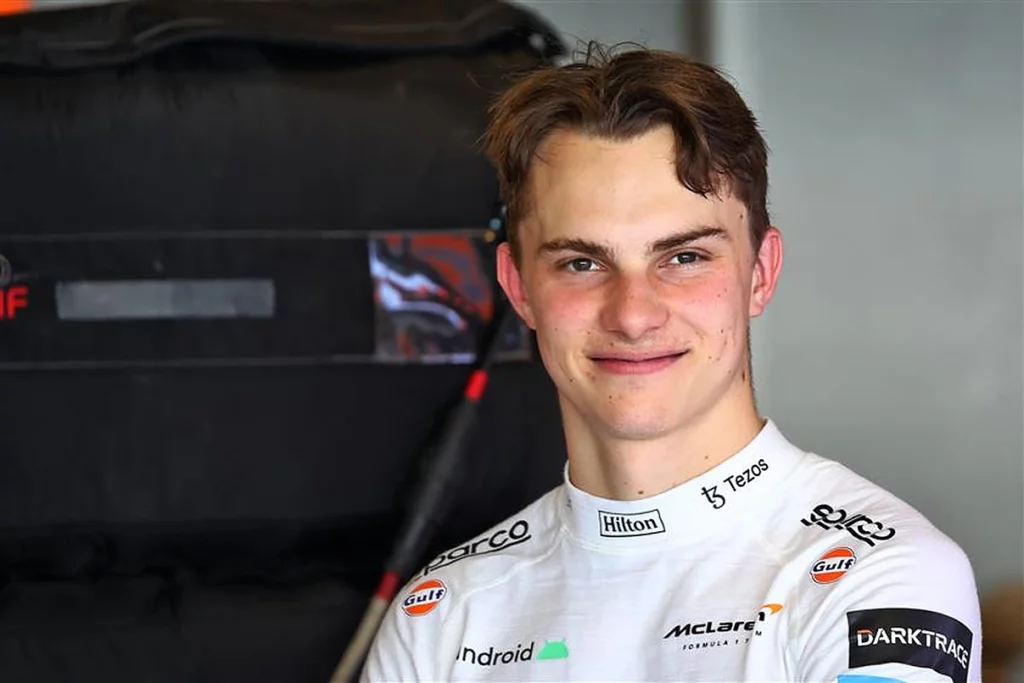 Want to work in Formula 1? Browse the latest F1 job vacancies
Piastri chuckles as he reflects on the situation, noting, "Yeah, it's cool… That's okay, she's my mum, she's allowed to!"
Amid the jest, Piastri and the McLaren team gear up for the Dutch Grand Prix, aiming to secure a place on the podium alongside Red Bull in their significantly improved MCL60.
However, this season has proven to be a roller-coaster ride for the Formula 1 landscape, with momentum shifting unpredictably between Aston Martin, Mercedes, Ferrari, and McLaren.
Piastri concedes that determining the best among these four teams is akin to a puzzle without a clear solution: "I think it can be any one of them, to be honest… it's really hard to say.
Article continues below
"I think there's not really a clear second quickest team as it's kind of changing every week."
With a dose of optimism and humility, Piastri acknowledges that each weekend brings a new set of possibilities, given the variance in performance based on the track and car specifics.
This dynamic nature of the competition has kept fans and teams alike on their toes, creating an exhilarating atmosphere where surprises are the norm.
Having secured a podium spot during the sprint race at Spa and accruing seven additional points to his name, Piastri currently holds the 11th position in the Drivers' Championship with 34 points.
READ: Lewis Hamilton opens up on George Russell defeating him
Meanwhile, his teammate Lando Norris occupies the eighth spot with 69 points. The duo's combined efforts contribute to McLaren's pursuit of excellence in the F1 arena.
The opening practice session at Zandvoort was predictably topped by Red Bull's Max Verstappen, while his teammate Sergio Perez was down in P4.
McLaren's Norris found himself in P6 after 22 laps and Oscar Piastri took P8 from 21 laps of the circuit.