After years of waiting, 2019 Formula 2 World Champion and Season Seven Formula E World Champion Nyck de Vries will finally make a full-time switch to Formula 1, after being signed by AlphaTauri for 2023.
The Dutchman has worked as Mercedes' reserve driver for some time now, so is no rookie in the sense that he knows what goes on during a F1 weekend.
However, he is a complete rookie to a full season in the sport, but he did at least get some experience under his belt at the Italian Grand Prix.
De Vries made a last-minute F1 debut at Monza recently, where he replaced Alex Albon at Williams prior to FP3.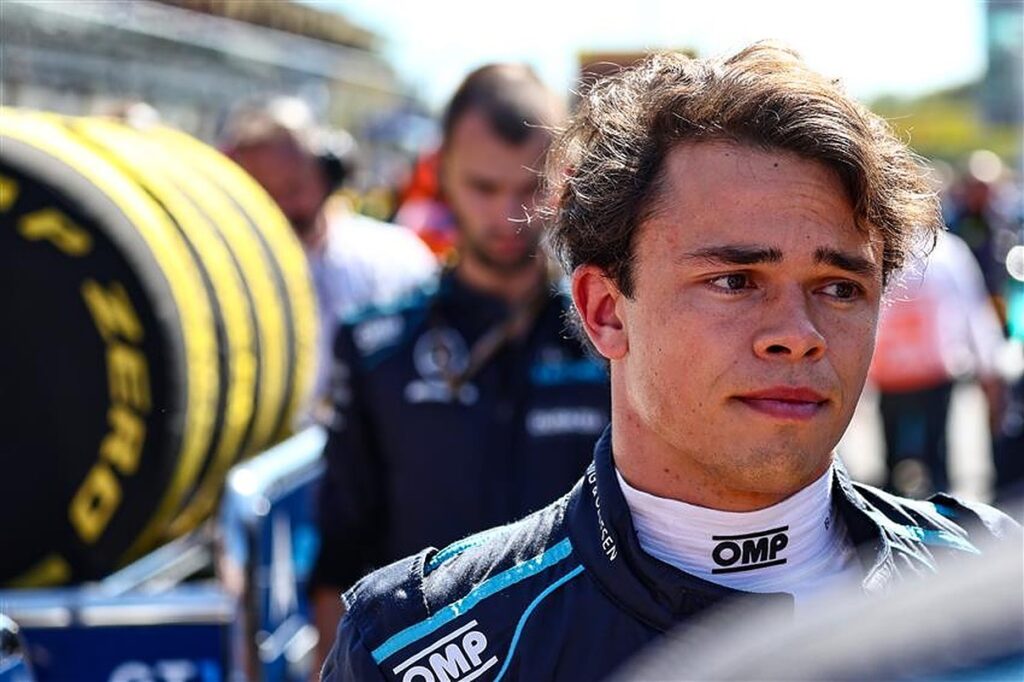 READ: George Russell praised for 'stamping his authority' against Lewis Hamilton
It's safe to say the 27-year-old made the most of his one-shot, as he not only made it to Q2, but he went on to match the team's best race result of the year, ninth.
His shock Monza performance saw the driver gain attention from AlphaTauri, who quickly snapped up the chance to sign the talented Dutchman.
It staggeringly means that there will be two Dutch drivers in the sport next season, with Max Verstappen, of course, being from the same country.
Dutch motorsport is certainly booming currently, with ex-F1 driver Jan Lammers admitting it's "totally unthinkable" that his nation will have two representatives in the championship.
Article continues below
"We now have a second Dutch driver in F1," Lammers told De Telegraaf.
"What's happening is not normal. We also have Rinus van Kalmthout in Indycar, MP Motorsport is the Formula 2 champion, Atze Kerkhof is a driver coach at Alfa Romeo and Rudy van Buren is a sim driver at Red Bull Racing.
"There were times when things like this were totally unthinkable."
Given the fact he's joined the Red Bull sister team, there is likely to be a lot of pressure on the Dutch driver to perhaps live up to the standards set by Verstappen, who has obviously gone on to achieve remarkable things since moving from AlphaTauri to Red Bull.
Lammers wants De Vries to be given the "first half" of 2023 to adjust to the championship, before people become too critical of the Dutchman's performances.
"We can be very sentimental on the one hand, but I also think it is good to keep expectations realistic next year," he said.
"What Nyck showed in Monza was wonderful, but he has also acknowledged that Monza is physically the easiest track and the best track of the year for Williams.
"We should all give Nyck the first half of the season next year to feel comfortable in the car and everything else that comes with it. We have to give him time for that," Lammers insisted.
"Hopefully Alpha Tauri will make some progress and then we can really judge Nyck after the summer break. Anything he can accomplish earlier is a plus.
"We also cannot underestimate his teammate (Yuki) Tsunoda either."
Fellow Dutchman and ex-F1 driver Christijan Albers thinks De Vries certainly has the potential to have a "very strong season", something he'll need to do to beat team-mate Yuki Tsunoda.
"I think he can have a very strong season," Albers said.
"He will have to, because he will have to beat his teammate Yuki Tsunoda. I have faith that he can do that. Tsunoda started very well last year but then collapsed."
It's somewhat rare for a driver to be a rookie in F1 at an age towards 30; however, that is the situation De Vries finds himself in.
This is by no means a negative but instead something that could inspire other drivers that they should never stop "fighting" to achieve their dreams, with Albers highlighting that the Mercedes reserve "never gave up".
"I always say that in this world you have to create your happiness," he said.
"That's what Nyck did.
READ: American driver to fill in for Nicholas Latifi at 2022 US Grand Prix
"He kept on fighting and remained involved in Formula 1 as a test driver. He never gave up. Nyck was able to gain experience and was an ideal stand-in for many teams.
"He was lucky in Monza of course because Williams was competitive and the other teams were asleep, so he was always running on softer tyres than the drivers around him.
"But he was able to put himself in the spotlight."