The World Cup that has recently got underway in Qatar has been controversial to say the least.
Corruption has been accused of playing a part in the country winning the chance to host the tournament, with this also being the first time that the World Cup has taken place in the winter due to the summer heat in Qatar.
Migrant workers have died constructing the stadiums, drinking alcohol has been banned and homosexuality is illegal, leading many to protest the tournament, to no avail.
In protest of the illegality of homosexuality, some teams had planned to wear rainbow armbands as part of the OneLove campaign, but after FIFA warned that players who bear the armband might be yellow carded at kick off, England among others decided against the gesture.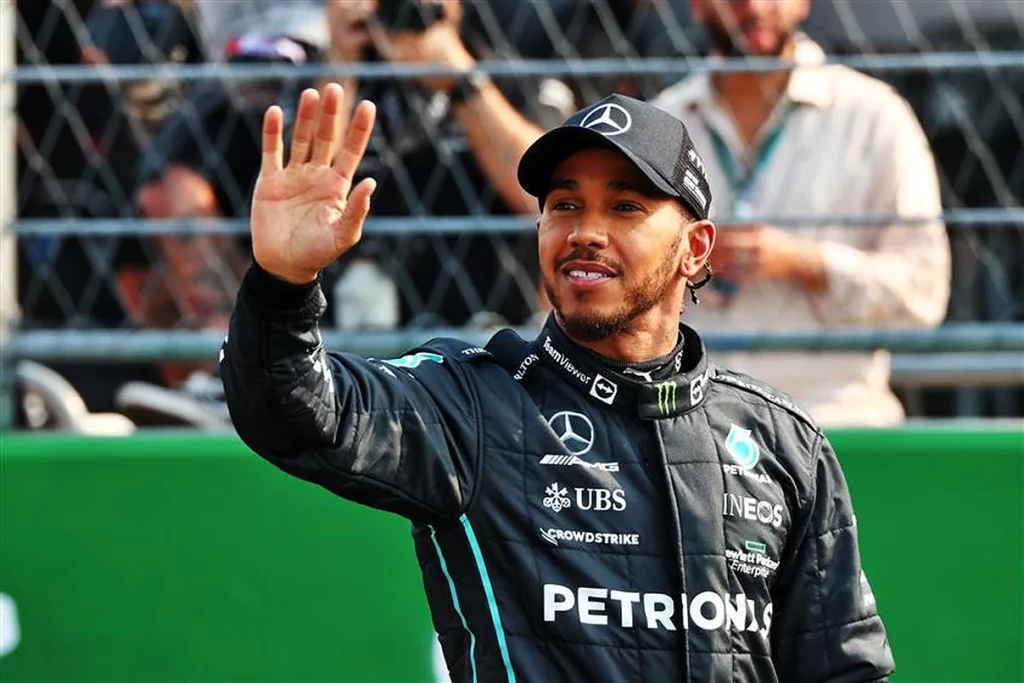 READ: Mick Schumacher's hilarious reply to Haas' final insult
The risk of a sporting sanction was not one that teams wanted to take, unlike Lewis Hamilton at last year's Grand Prix in Qatar.
2021 was host to the first Formula 1 race in Qatar and despite being warned of the potential consequences, Hamilton wore a bright rainbow crash helmet throughout the weekend in a show of defiance for the treatment of the LGBT community.
The 37-year-old's gesture has been used as an example for the England football players, who have been criticised on social media for not following in Hamilton's footsteps by defying the advice given to them.
"Soft as hell," began one Twitter user in reply to England's decision to not wear the rainbow armband.
Article continues below
"Lewis Hamilton has wore a rainbow helmet in several middle eastern countries including Qatar. They are not built like him."
The England team did take the knee prior to kick off, but with a yellow card for captain Harry Kane not being something that the team wanted to risk, only pundit Alex Scott was seen wearing the OneLove armband.
READ: Carlos Sainz on Sergio Perez cheating scandal: 'We are not stupid'
Some have argued that while Hamilton's decision to wear a rainbow helmet was bold and should be massively respected, the question has to be asked as to whether he would have done the same if the FIA threatened him with a sporting sanction, such as a ten second penalty.
Hamilton has done a huge amount for communities around the world, making him one of the most respected athletes in sport, not just Formula 1.
The seven-time world champion also spoke out against middle eastern religion's treatment of certain communities, while in Qatar, an incredibly brave gesture, as Hamilton continues to speak up for what is right.