McLaren F1 driver Lando Norris has spoken highly of IndyCar racer Colton Herta amid continued speculation that the American may soon end up in Formula 1.
Herta has won 14 races in a combination of IndyCar and Indy Lights at just 22 years of age, and has a relationship with McLaren that could see him lining up for the British team once Daniel Ricciardo's contract expires at the end of next season.
Journalist Joe Saward indicated that it may even happen before 2024, and the American revealed that he hopes Lando Norris starts beating the 32-year-old more comprehensively to swing the door open for him.
READ: Leclerc hoping for big boost at Spanish GP as Ferrari bring key upgrade package
Herta raced with Norris at Carlin in 2015 in the MSA Formula championship, in which they won 12 races between them, with the Briton winning the title ahead of the third-placed Herta.
Norris recalled his experiences of seeing the American out on track, and revealed that he was known as a "hooligan" for the way he attacked corners.
"I grew up with Colton, end of 2014-2015 my first season of single seaters," he said, as per Motorsportweek.com.
"And I mean, his nickname is Hooligan Herta because there's one place he was extremely strong and that's high-speed corners.
"I feel like I'm decent, one of my strengths is pretty high-speed corners. But he was just like, on another level in some sorts.
Article continues below
"He would quite often go off because of it and maybe not crash, but just go through the gravel and you know, we'd have to clean his car after because of how much dirt there was on it!"
Norris has a lot of respect for the American, and affirms that it is good to see him succeeding in the IndyCar series.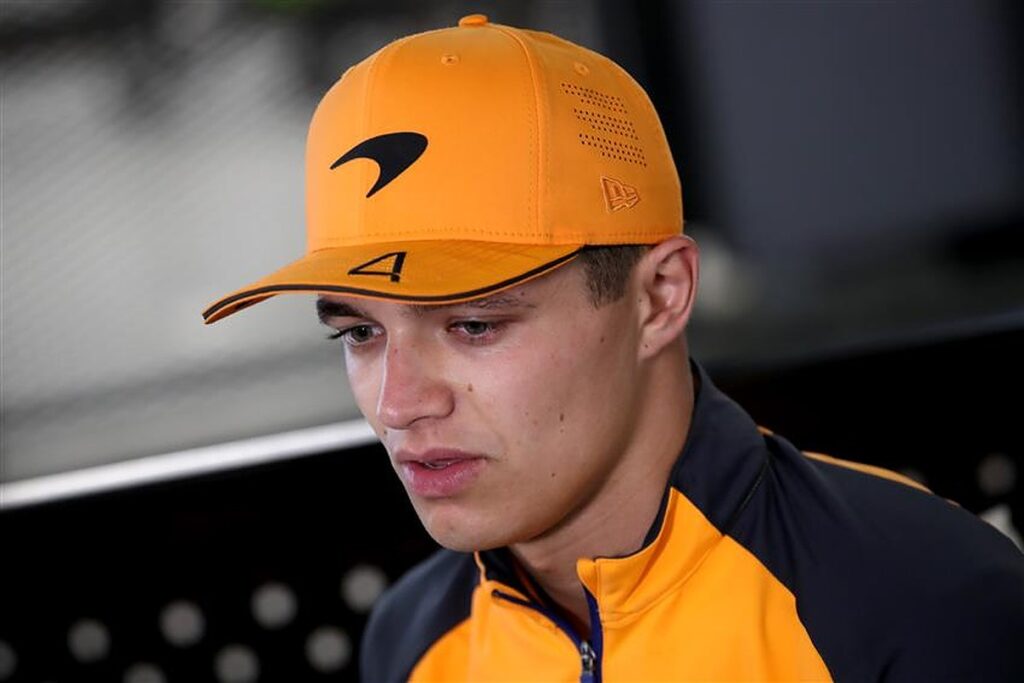 "But yeah, lovely guy, of course. But I grew up with him, you know, when I was younger for a good year and a half, two years. And [he is] just a bit crazy," he added.
"[It is] nice to see him, from where we were back in 2014, 2015, to now me myself being in Formula 1 and of course him winning races and being one of the stars in IndyCar."
Herta will test for the McLaren team this year amid his hugely impressive IndyCar career thus far and, while team principal Andreas Seidl confirms that the 22-year-old is well worth the investment, he warns that driving an F1 car is a different kettle of fish.
"It is great for us to test young drivers that we think have talent and deserve to get such a test, and Colton is definitely one of them," he said.
"The results he is producing in IndyCar speak for themselves. Now we are in the process of preparing him for that test.
READ: 'It's a deal': Sebastian Vettel offered IndyCar drive
"Jumping into a Formula 1 car is a big challenge, for various reasons—the physical side, and how quick these cars are."
McLaren Arrow SP driver Patricio O'Ward also tested for McLaren in Abu Dhabi in December, and described his experience as "crazy and insane."