Max Verstappen has dominated Formula 1 this season, winning the championship with four races still to go.
2021 wasn't as easy; the Dutchman was pushed all the way to the final race by seven-time world champion Lewis Hamilton as the Englishman looked for his record breaking eighth title.
The pair treated fans to one of the best title races in recent time and there were many flashpoints, with the rivalry boiling over with incidents in Jeddah, Monza and Brazil.
Despite sparks flying between Red Bull and Mercedes throughout the season, it was generally believed that the two drivers brought the best out of each other and pushed themselves to their limits.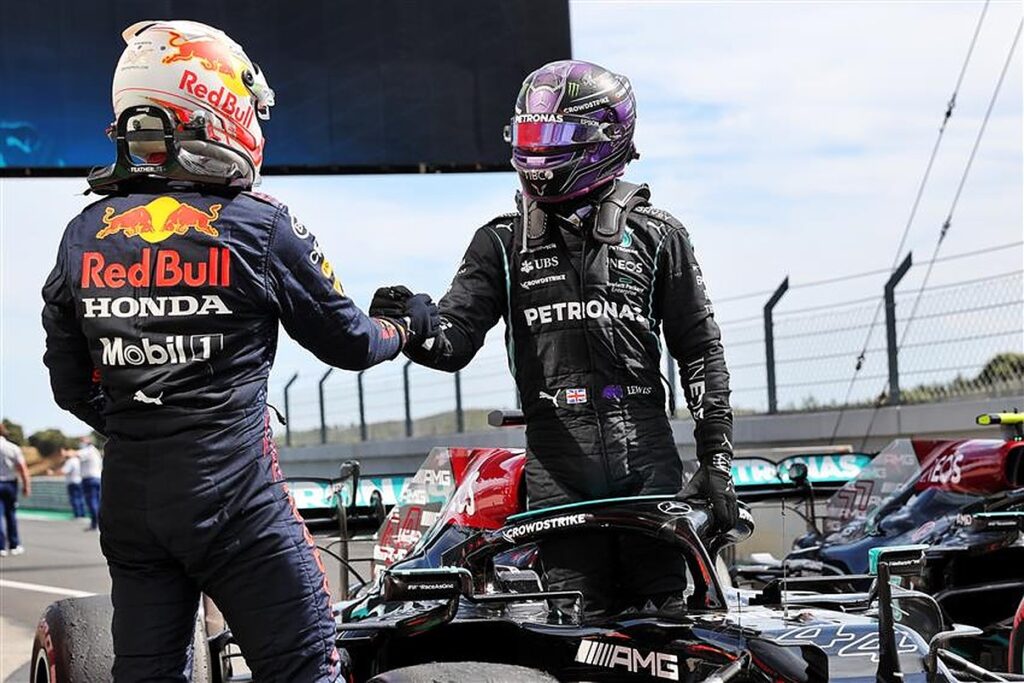 READ: Watch: Max Verstappen and Lando Norris spotted partying hard
The now two-time world champion has, while accepting that he upped his game, rejected the statement that Hamilton gave him the push he needed.
Speaking to Time+Tide Watches on YouTube, the Dutchman disregarded the impact of having such a close rival on his performance.
"My Dad also told me, 'you don't need anyone else to push yourself to the limit. You should always push yourself," he said.
"That's how I grew up. So I don't think anyone has pushed me to another level."
Article continues below
While Verstappen has mainly batted away any suggestions that Hamilton specifically pushed him to the limit, he did give credit to the general effect competition can have.
"For sure you know there's a bit of this competitiveness where you push yourself, maybe even more, to the edge," he explained.
READ: Toto Wolff sends 'interruption' warning to Red Bull and Ferrari
While it seems arrogant to some to refuse to credit Hamilton for the part he played in the title race last year, it can be argued that the Dutchman has a point.
With Mercedes off the pace all year and Ferrari's reliability and decision making seemly taking Leclerc out of this years title race, Verstappen has been if anything a better driver this year without anyone pushing him to the end.
Whether or not being in a tight battle until the end does increase the performance levels of the Dutchman, fans around the world will hope to see a challenger compete with him next season to repeat the entertainment of 2021.