Former Formula 1 driver Nikita Mazepin would leap at the opportunity to return to Formula 1, but is not sure what his next steps are as he looks for a return to racing.
Mazepin joined the Haas team last year, and brought in a lot of funding through his father Dmitry's Uralkali company.
The Russian driver endured a disappointing season in 2021, littered with crashes, spins and incidents, and was soundly out-performed by Mick Schumacher.
READ: 'Unlike Ferrari': Marko denies Red Bull have 'serious' reliability concerns
The 23-year-old looked all set to partner the German again this year, but Russian president Vladimir Putin ordered his troops to invade Ukraine, and these actions were immediately condemned by the FIA.
The Russian Grand Prix was cancelled before its contract was terminated, and the governing body sent out a document for Russian and Belarusian drivers to sign in order for them to be able to compete.
The signature confirmed their full compliance with emergency regulation that they must race under a neutral flag, and Mazepin obliged.
However, there is also a ban on Russian and Belarusian flags or colours appearing on cars and at events, so Haas' relationship with Uralkali deteriorated, and they parted ways.
Mazepin, now that his funding has disappeared, was dismissed by Haas and replaced by Kevin Magnussen, who returned after a year away.
Article continues below
The young Russian affirmed that he will be back racing as soon as the chance presents itself.
"I will be immediately behind the wheel at the first opportunity," he said.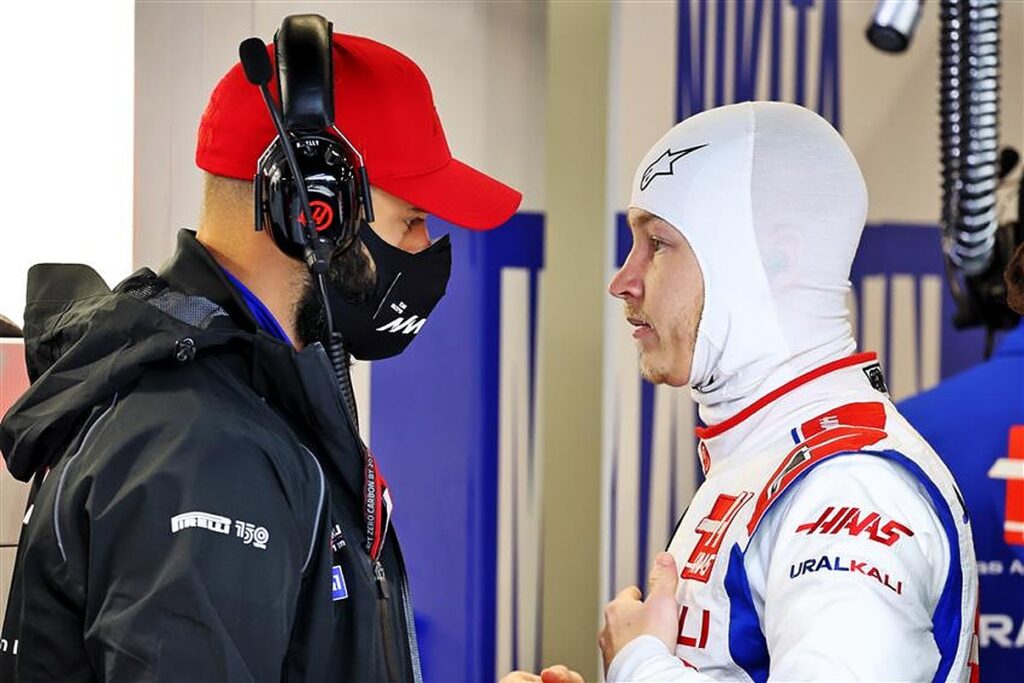 Magnussen's return was a surprise to everyone in F1, himself included, so Mazepin does not care for the suggestion that any team choosing to sign him is unlikely.
"Miracles happen," he stated.
"I think if Kevin had been asked at the end of February if he would be driving a Formula 1 car in a week, he would have said definitely not.
"And now I'm telling you – everything is possible. Magnussen is in good shape after a break, he has proved himself, and I plan to do exactly the same to repeat his success story."
Whether Mazepin will race in another series such as Formula E, IndyCar or the World Endurance Championship, or whether he will slot back into a reserve role akin to the one he held with Force India remains to be seen.
"It's difficult to say," explained Mazepin.
READ: Nikita Mazepin takes aim at Mick Schumacher
"Four months ago, I could not imagine that everything would change so much. And now I cannot imagine how everything will be fine in another four months, but I hope [to return to F1]."
The Russian also divulged that no one at Haas reached out to show any support after he was dropped.
"Why hasn't anyone contacted me? I don't know," said Mazepin.
"But if a mechanic or someone I worked closely with was fired, I would send a message on WhatsApp, regardless of my attitude towards him or towards the management.
"It would be easier on the soul, but a fact is a fact."
Magnussen has impressed upon his return to the pinnacle of motorsport, scoring points on three occasions in 2022, with team-mate Schumacher is still awaiting his first points in F1.