Former Formula 1 driver Nikita Mazepin says that Mick Schumacher's results at Haas "speak for themselves," and reveals that no one at the team has reached out to him since his release.
Mazepin entered F1 with the Haas team last year thanks in part to the oligarch money paid to the American outfit by his father Dmitry.
He was out-qualified 20 times in 2022 races by team-mate Schumacher as the team failed to score points, and 13thand 14th for the German and the Russian respectively in Budapest was their best result of the year.
READ: Ferrari warned they could lose the championship to Red Bull in 'the coming weeks'
They were set to partner each other again in 2022, but Russian president Vladimir Putin ordered an invasion of Ukraine, leading the FIA to take action.
The governing body ruled that all competitors from Russia and Belarus, who have aided the invasion, are to race with a neutral flag, and that no colours or symbols from those countries are to be displayed on the cars or at events.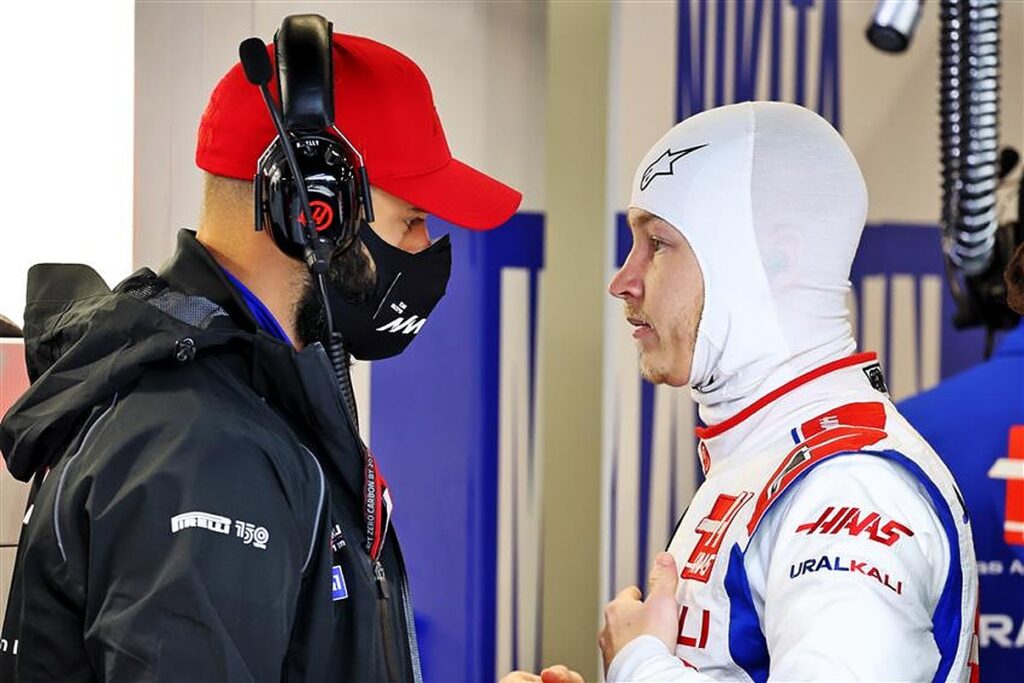 This made Haas' relationship with Uralkali – Dmitry's company – untenable, so they parted ways.
With the 23-year-old's funding gone, he too was dismissed before being sanctioned by the European Union for his relationship with Putin.
Mazepin was replaced by the returning Kevin Magnussen, who has scored points in three races so far this year, but no one from the team has contacted the sacked Russian driver since his departure.
Article continues below
"Why hasn't anyone contacted me? I don't know," he told Match TV in Russia.
"But if a mechanic or someone I worked closely with was made redundant, I would send a message on WhatsApp, regardless of my attitude toward them or management."
Schumacher has been involved in two expensive crashes so far this season, and is yet to register a single point while Magnussen has scored 15.
"I would say that the results speak for themselves, that's all I have to do to say," added Mazepin.
With pressure mounting on Schumacher to start delivering results for the team, Haas boss Guenther Steiner expressed his displeasure ahead of the Azerbaijan Grand Prix at what he feels have been divisive comments among the media, causing unnecessary friction at Haas.
"The camp is being divided, the division of the team from the outside is not good for Mick," he told Sky Germany.
"There is a lot of unrest from the outside.
"I'm trying to keep the pressure off Mick, it's almost chalked up to us that we are to blame for everything. I don't think we are.
READ: Hamilton admits he thought about retiring as he reveals 'experimental' upgrade
"We want Mick to be successful. We are a team. I need Mick, Mick needs us. Together we can be strong."
Schumacher finished 14th last weekend in Baku, extending his scoreless run to 30 race entries, while Magnussen retired due to a reliability failure having been on for points.