In the aftermath of the dramatic first-corner collision between Lewis Hamilton and George Russell at the Qatar Grand Prix, Mercedes trackside engineering director, Andrew Shovlin, has categorically labeled the incident as a "simple mistake."
The incident, which sent shockwaves through the Formula 1 community, was traced back to an initial offset in tyre choice that had pivotal consequences on the outcome of the race.
Lewis Hamilton, the seven-time F1 champion, started the race from third on the grid with soft rubber tyres, differing significantly from the leading drivers around him, who opted for used medium tyres.
The extra grip provided by Hamilton's soft tyres allowed him to make a daring move around the outside of both George Russell and polesitter Max Verstappen during the sweeping right-hander of Turn 1.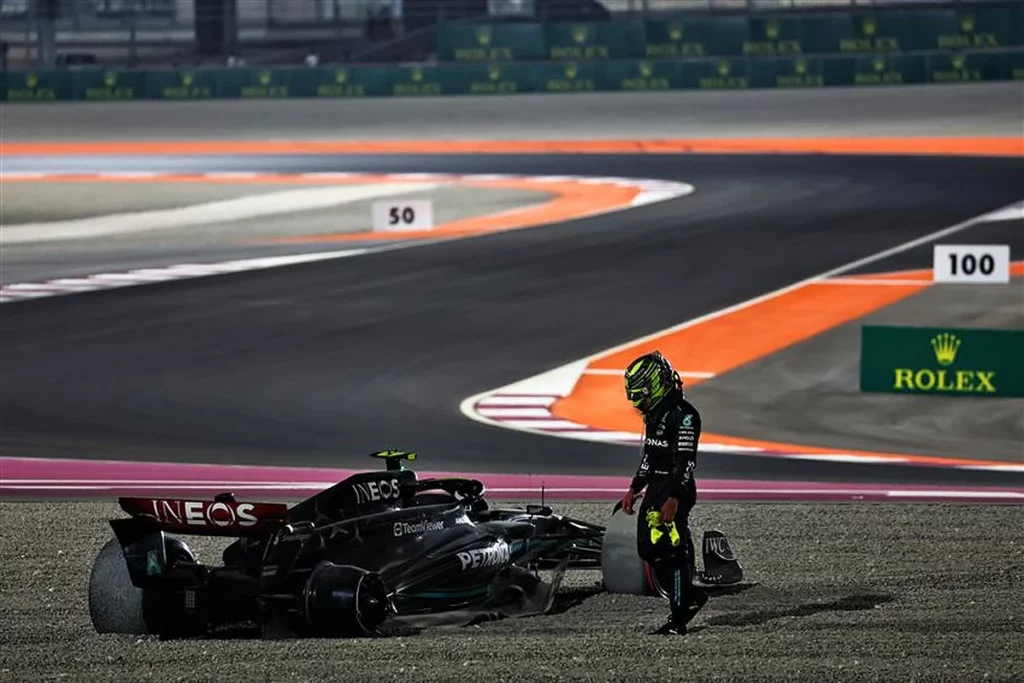 Want to work in Formula 1? Browse the latest F1 job vacancies
However, this ambitious manoeuvre took a dire turn when Hamilton, aged 38, cut across Russell, causing a collision that sent him into the gravel and out of the race due to extensive damage to his Mercedes W14.
Russell, on the other hand, plummeted to the back of the pack, necessitating an immediate pit stop for a new front wing and a tyre change.
Despite these early setbacks, Russell staged an impressive recovery, ultimately finishing fourth.
Andrew Shovlin shed light on the unusual tyre choices, stating, "Of all the drivers on the grid, Lewis had the most limited options available in terms of his race tyres and, in particular, in terms of the medium compound."
Article continues below
Shovlin attributed this situation, in part, to laps completed on Friday morning, which revealed that the medium tyre Hamilton was originally going to use had a lifespan very similar to the soft tyres.
Given George Russell's strong performance with soft tyres the day before, the team decided to start Hamilton on the soft tyres to take advantage of their superior grip.
Shovlin clarified, "There was always going to be a chance that Lewis on the soft tyre was going to get a better start and overtake George before Turn 1.
READ: Helmut Marko says Sergio Perez needs to leave Red Bull
"That was always considered, but they were aware they were on different strategies.
"It was important they didn't lose time racing each other, and that was clear, but we weren't imposing team orders in the race.
"What happened at Turn 1 was simply a mistake."