Technical director at Mercedes, Mike Elliott, reckons that Sir Lewis Hamilton and George Russell were not a million miles away from the front-running pace at the Austrian Grand Prix last time out.
Russell qualified fourth for the sprint as Sergio Perez was penalised for a track limits infringement, and that came after both he and Hamilton had crashed in the final qualifying session as the seven-time champion lined up ninth for the sprint.
The 24-year-old held onto P4 on the Saturday as Hamilton climbed to eighth, but Russell was forced into a recovery drive on the Sunday when he and Perez collided on the opening lap, ultimately putting the Mexican out of the race.
Hamilton was comfortably running in fourth as Charles Leclerc, Max Verstappen and Carlos Sainz battled for the lead, but that became third for the 37-year-old when the latter retired due to a reliability failure.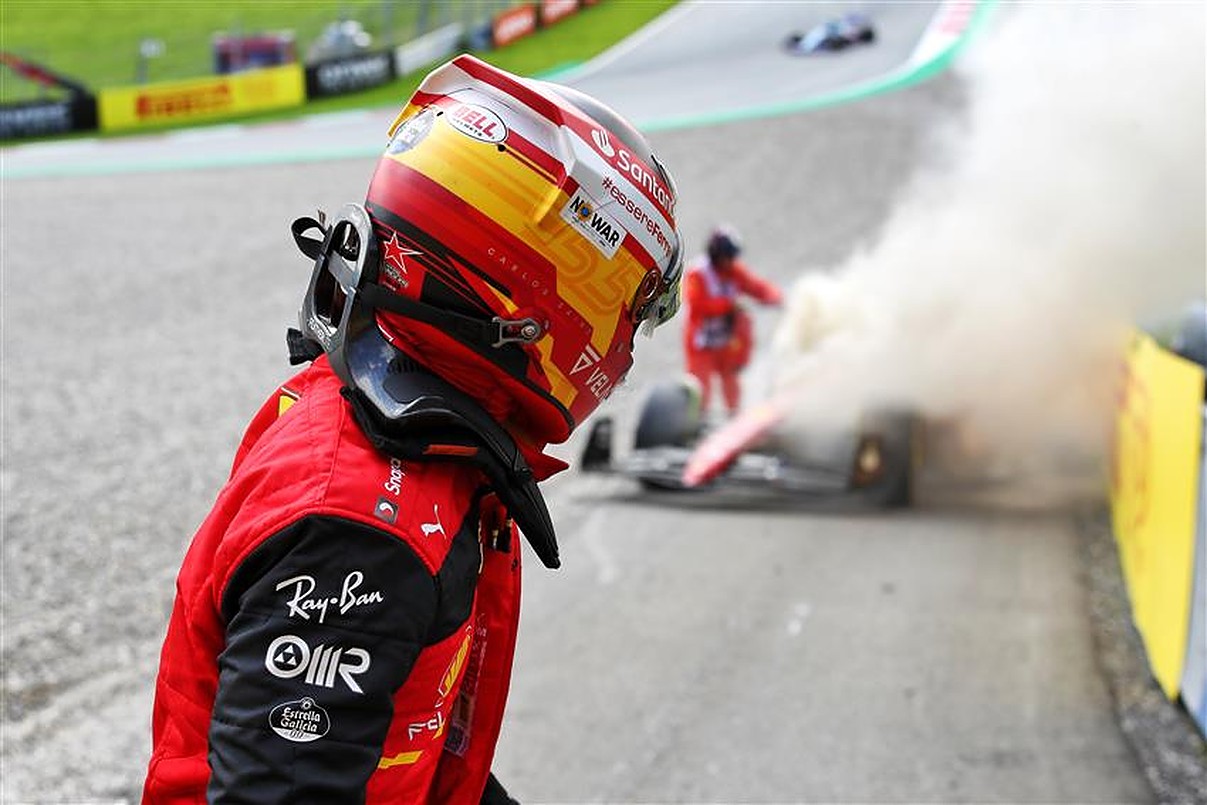 READ: Lewis Hamilton 'happy' and not jealous of George Russell's success
It was the fourth podium of the season for Hamilton and, although he finished some way off eventual winner Leclerc, had some very solid pace throughout the afternoon.
"In the race on Sunday, Lewis was able to get through the slower cars that were in front of him, getting himself up into a position where he only had the Red Bulls and the Ferraris ahead," said Elliott in Mercedes YouTube debrief after the race.
"While we finished the race quite a chunk off the front, some of that was because the Ferraris and the Red Bull were able to stop under the Virtual Safety Car at the end and stop onto the medium tyres and effectively get a cheap stop."
Taking tyre degradation out of the equation, Elliott feels that the 103-time race winner was not far at all away from Leclerc's pace out front.
Article continues below
READ: Max Verstappen wanted to 'intimidate' Lewis Hamilton but opts for fairer racing with Charles Leclerc
"If you correct the pace for degradation, we think we were probably two, maybe three tenths behind the Ferrari, which was the quickest car in the race," he added.
"While that isn't where we aim to be – we want to be fighting at the front, we want to be the quickest car we possibly can be – compared to where we have been over the course of the season at circuits like this, I think it was a good result for us and shows the bits we are bringing to the car are starting to make the step forward we want to make.
"Hopefully we can keep making those steps forward and get ourselves into a position where we can compete at the front in every race."
Russell did a splendid job to come back up to fourth in the race, and the 27 points obtained by the German side was the biggest haul of any team following DNFs for both Perez and Sainz.