Reigning world champion Max Verstappen has generally adopted a less aggressive approach to wheel-to-wheel racing against Charles Leclerc so far this season relative to how he raced Sir Lewis Hamilton in 2021.
The Dutchman went up against the seven-time world champion last year as he battled for his maiden Formula 1 crown.
Verstappen ultimately came out on top following a highly controversial end to the 2021 Abu Dhabi Grand Prix, and there was plenty of hard and often questionable wheel-to-wheel racing between the championship protagonists throughout the season.
Some of their clashes led to contract, such as their first-lap crash at Silverstone and their dramatic collision at the 2021 Italian Grand Prix.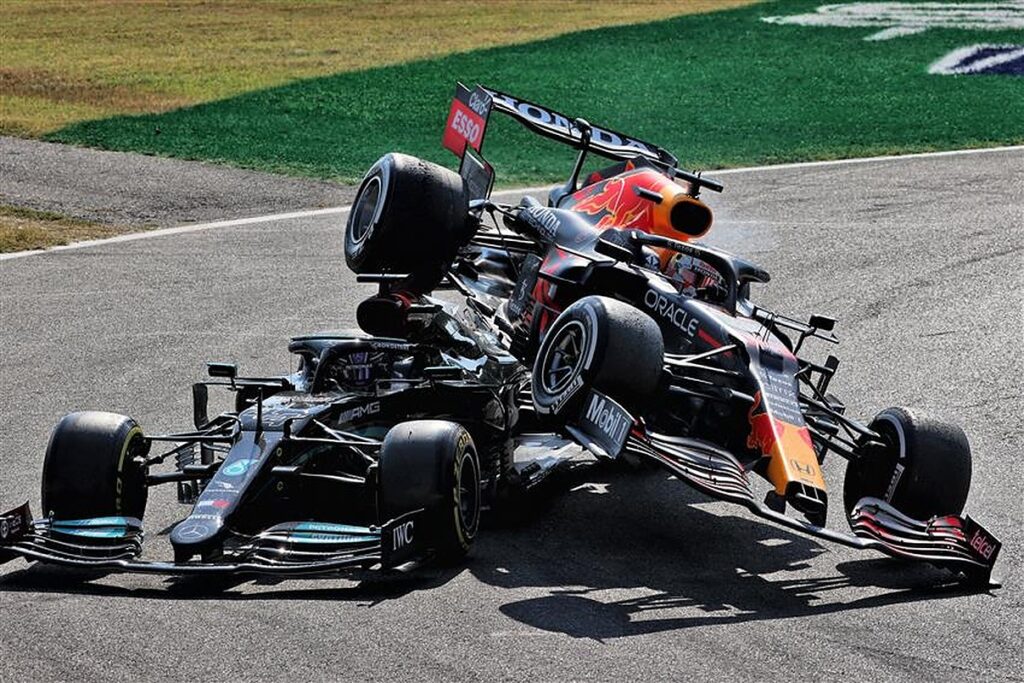 READ: Aston Martin contractor who suffered racist abuse was fired for 'poor performance'
While Verstappen has battled Leclerc hard this season, The Race journalist Mark Hughes believes he hasn't been trying to "intimidate" the Ferrari driver and has generally given him more room than he did for Hamilton last year.
"It takes two to tango of course, but Verstappen was always very aggressive with Hamilton going back to before their title contest of last year," Hughes wrote in his latest article for The Race, before going on to list a handful of close calls and collisions between the pair last year.
In contrast, he felt that Leclerc and Verstappen's several battles at the 2022 Austrian Grand Prix last time out were all "fair and clean."
The Monegasque had to pass the Red Bull driver three times to take victory in Austria, while the Red Bull Driver came home in P2.
Article continues below
Hughes suggests that Verstappen gave no quarter last year as he was "laying down his marker" in his first year with a car capable of consistently fighting for race wins and the championship.
"Max had served six years in F1 in inferior equipment to Hamilton's as Lewis racked up the accolades and record-breaking achievements," he wrote.
"Perhaps it was a case of laying down his marker, establishing the point that he couldn't be intimidated, that he would be the intimidator."
READ: 'Esteban's car is always good': Alpine boss responds to Fernando Alonso's strange comment
Hughes went on to note that Verstappen has potentially become less aggressive as a result of him winning his maiden F1 crown last campaign, not because he is no longer racing closely against Hamilton.
After 11 rounds of the 2022 season, Verstappen sits at the top of the Drivers' Championship on 208 points, with a 38-point advantage over second-placed Leclerc.
Hamilton, meanwhile, is down in sixth in the standings on 109 points.