Amidst swirling speculation linking Lando Norris to various Formula 1 teams, McLaren team principal Andrea Stella has responded with a candid acknowledgment of the interest surrounding the impressive 23-year-old British driver. 
The discussion has been fuelled by Red Bull's Dr. Helmut Marko, who hinted at Norris being on their radar.
Even Max Verstappen, a close friend of Norris, mentioned that only Norris' long-standing McLaren contract might be preventing a potential move.
Addressing the buzz, Stella shared his perspective in an interview with Corriere della Sera newspaper, stating, "It's natural. If I was in another team, I would try to understand how to get him as well.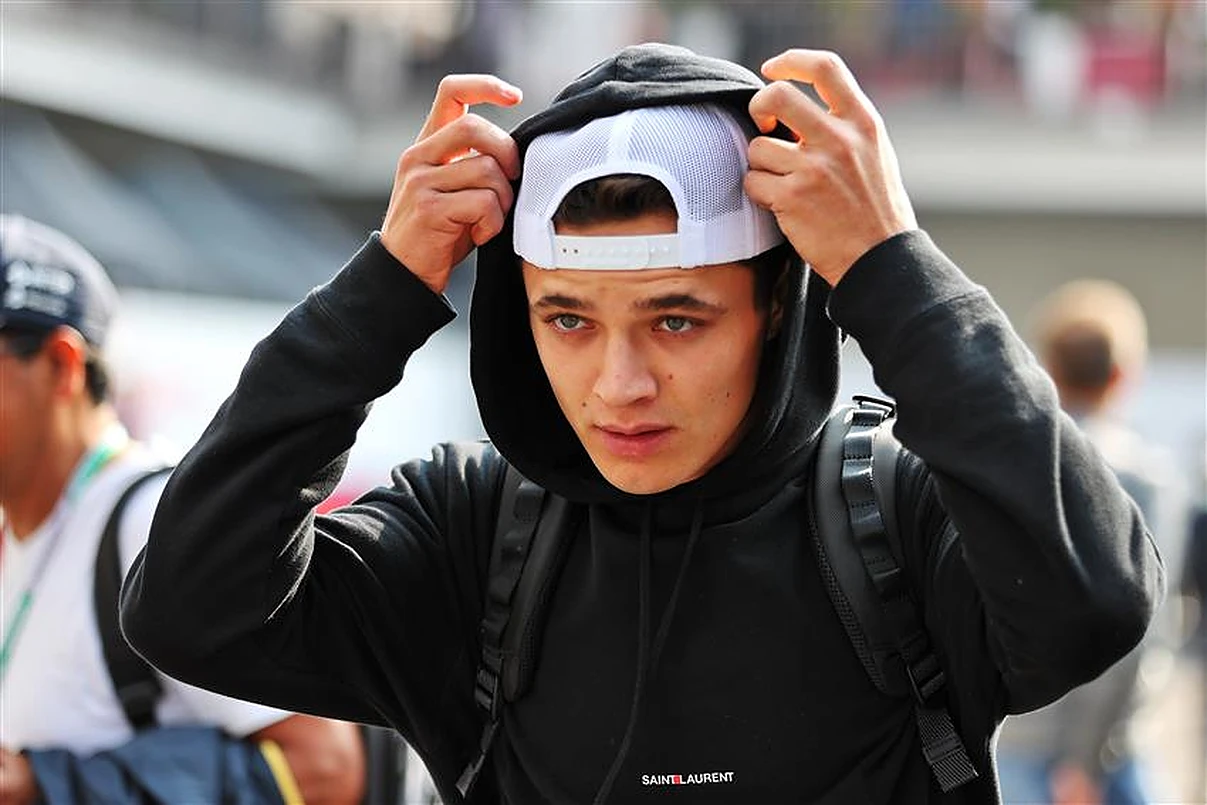 Want to work in Formula 1? Browse the latest F1 job vacancies
"What we want to do is prevent that from happening to us."
Stella emphasised the importance of cultivating a competitive environment within McLaren and retaining their talented drivers, including Norris and the promising newcomer, Oscar Piastri.
Stella, renowned for his earlier role as an engineer to Formula 1 legends Michael Schumacher, Kimi Raikkonen, and Fernando Alonso, joined McLaren in 2015.
Having ascended to the position of team boss this year, Stella highlighted the collaborative working relationship with CEO Zak Brown, describing Brown's leadership style as one of empowerment.
Article continues below
Stella shared, "No need to raise your voice or bang your fists on the table."
Reflecting on McLaren's current season, which has seen a resurgence after a challenging start, Stella drew parallels between Max Verstappen's dominance and his experience working alongside Schumacher in 2004.
"We had won 12 of the first 13 races then. 
"And even in those days, when we dominated, winning was never easy.
"So I have the utmost respect for Max and for Red Bull.
"It's not enough just to have the best car.
"They win because they're the best in every area – including the driver," Stella acknowledged.
With McLaren's trajectory pointing towards competing more closely with Red Bull, Stella outlined the team's objectives.
"In this second part of the season, we must confirm our progress," he stated.
"Always scoring points and putting ourselves in the fight for the podium.
"For next year, we would like to be regularly among the top three and in 2025, we are aiming for victories."
Stella's aspirations extend beyond Norris, extending to the budding talent of Oscar Piastri. Discussing the legal battle with Alpine that paved the way for Piastri's recruitment, Stella praised the rookie's performance and growth within the team.
READ: Charles Leclerc frustrated by Ferrari weakness
"He grows with each session, with each race, and it's a quality that I've only seen in some of the best drivers. There is no noise in his head. He wastes no time on useless thoughts."
As for the broader landscape of Formula 1, Stella expressed a desire for greater equality.
"I'd like it to be more equal," he shared. 
"Perhaps we need to look at the budget cap in a bit more depth."