Max Verstappen and Lewis Hamilton just do not get on in Brazil, with this now being two years in a row where the pair have collided in controversial circumstances.
Upon the first safety car restart of the race, the pair went wheel to wheel into the Senna S section of the track, with Verstappen initially leading into Turn 1, but then refusing to yield into Turn 2 as Hamilton edged ahead.
The Dutchman was handed a five second penalty for the incident and Hamilton picked up damage to his floor which essentially cost him the race win, which was claimed by his teammate George Russell for the first time in his career.
Hamilton was very clear over his team radio that he did not believe it was just a racing incident, pleading for his rival to pick up a penalty for his actions, while the now two-time world champion appears to have admitted that he knew the collision was coming and made no effort to avoid it.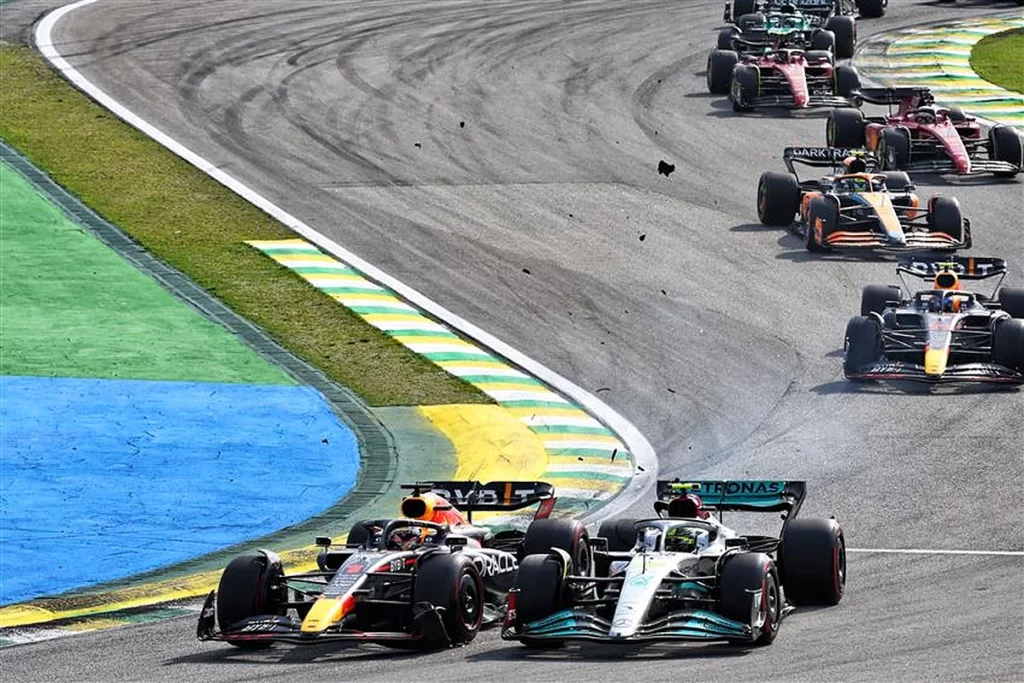 READ: 'Bit hairy': Sebastian Vettel refuses to criticise Lance Stroll
"To be honest, I went around the outside, and I immediately felt he was not going to leave space," he explained.
"I just went for it, he didn't leave me space, so I knew we were going to get together."
The 25-year-old has also suggested that Hamilton's failure to leave him the space had very little effect on Verstappen, as he has nothing left to fight for this year, while it cost the seven-time world champion his first win of the season.
"It cost him the race win, for me it gave me five seconds [penalty]," he said.
Article continues below
"It wouldn't have mattered anything for my race, because we were just way too slow. But it's just a shame, I thought we could race quite well together, but clearly the intention was not there to race."
It was the first time this season that the pair have come together, with Mercedes' car being far inferior of Red Bull's for the majority of the season, but this incident has reignited the tension between the two drivers.
READ: 'What are we doing?': George Russell questions Lewis Hamilton decision
Verstappen has been slated on social media following his interview, with fans interpreting his quotes to think that the Dutchman allowed the crash to happen, just because he has nothing to fight for and wanted to prove a point that he thought Hamilton was in the wrong.
"He is such an awful person, don't even have words anymore," wrote one Twitter user.
Avid fans of Verstappen have even admitted to have seen a different side of the 25-year-old that they do not like, so it remains to be seen if he will clarify what he meant in his interview, or keep tensions high into Abu Dhabi.