Mattia Binotto is well into his final days as not only Ferrari's team principal but as a Ferrari employee, with yet another changing of the guard taking place at Maranello.
Following a turbulent season, where the Italians bottled several victories as a result of strategic errors, Binotto has opted to hand in his resignation, something that was announced last week.
The Italian worked tirelessly to keep the team together, despite having faced a barrage of criticism for opting not to make tweaks to the team's strategic personnel.
Despite the side enduring error after error, Binotto remained committed to not putting the blame onto somebody, with the former technical director having taken the brunt of the backlash.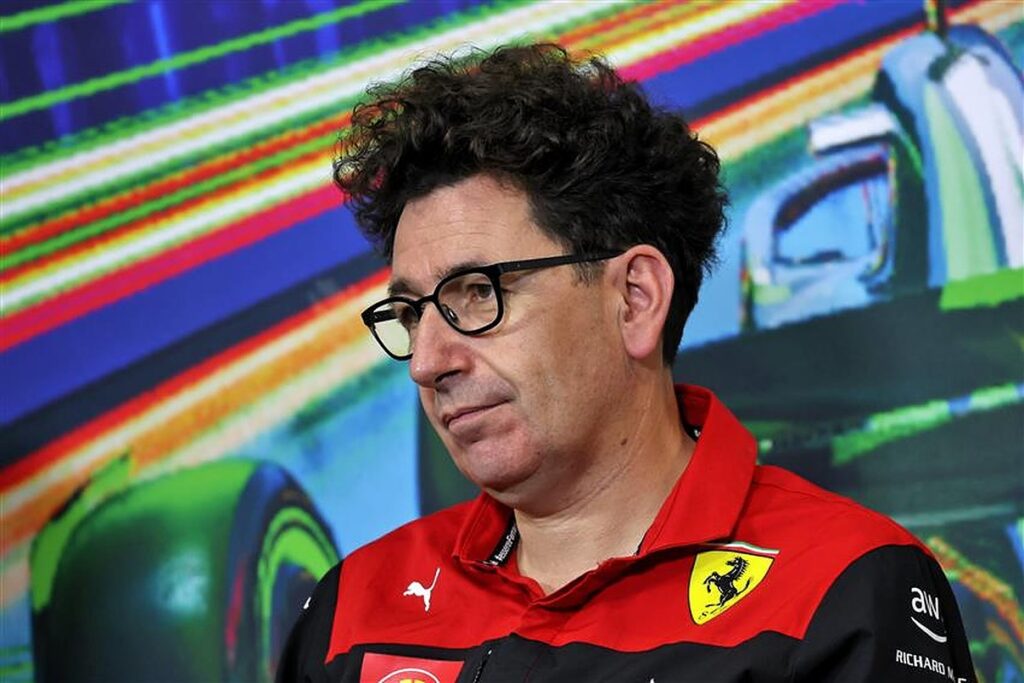 READ: Ex-Red Bull design chief doesn't want Aston Martin to copy them
In the end, though, it appears that it all became too much for him, with Ferrari president John Elkann having also reportedly had no trust in the team principal.
His resignation was rumoured prior to the season finale; however, Ferrari denied at the time that the rumours were true.
Of course, it turns out that the reports from Italian media were indeed true, with them perhaps also being correct about Binotto's replacement.
Earlier in the year, Binotto actually discussed what Ferrari need to get their first title since 2008, with the Italian admitting that they still have a "step to go" when asked what they are missing to claim a championship.
Article continues below
"That winning mentality that was there in the Schumacher era and which pushed you to do better after every victory," Binotto told Motorsport Italia earlier in the year.
"To win, you have to keep progressing and improving and to do that we have to give 120% if not 130%.
"We come from very difficult seasons, from sixth place in the 2020 Constructors' Championship. These were years that marked us because we suffered pressure and criticism, and in a way they shaped us.
"We promised we would be competitive again and we have kept that promise, but what I want to say is that between having a performing car and drivers and the ability to consolidate the ability to materialise every situation, there is still a step to go."
With Binotto to depart Ferrari at the end of the year, attention has turned as to who his replacement could be.
Whilst most reports point to Alfa Romeo boss Frederic Vasseur, some have highlighted Red Bull team principal Christian Horner as a contender.
However, when asked about this, Horner stated that his "commitment" is with the Austrians, who he has led since they joined the sport in 2005.
Horner also added that he wasn't surprised to hear the news about Binotto leaving but did joke that his replacement will be the sixth Ferrari boss "I have sat opposite".
READ: Lewis Hamilton claims Max Verstappen wants to 'show how tough' he is
My commitment is very much with the Red Bull team. I've been there since the beginning and have a very close attachment," he told Sky Sports.
"It is obviously Ferrari's choice," he added. "I think it will be the sixth team principal I have sat opposite since I've been at Red Bull.
"Obviously difficult for him. They had a great car this year, they were very competitive."