Former Formula 1 driver, Ralf Schumacher, has indicated that Ferrari team principal Mattia Binotto's job is not safe after the team's latest failures at the Hungarian Grand Prix.
Charles Leclerc started the race third behind team-mate Carlos Sainz after George Russell took a fantastic pole in qualifying, while Max Verstappen qualified 10th following power issues in Q3.
His team-mate Sergio Perez was eliminated in Q2, while DRS issues fir Sir Lewis Hamilton saw him start seventh.
Leclerc cleared Sainz in the first pit stop phase, and executed a pass for the lead on Russell in the second stint.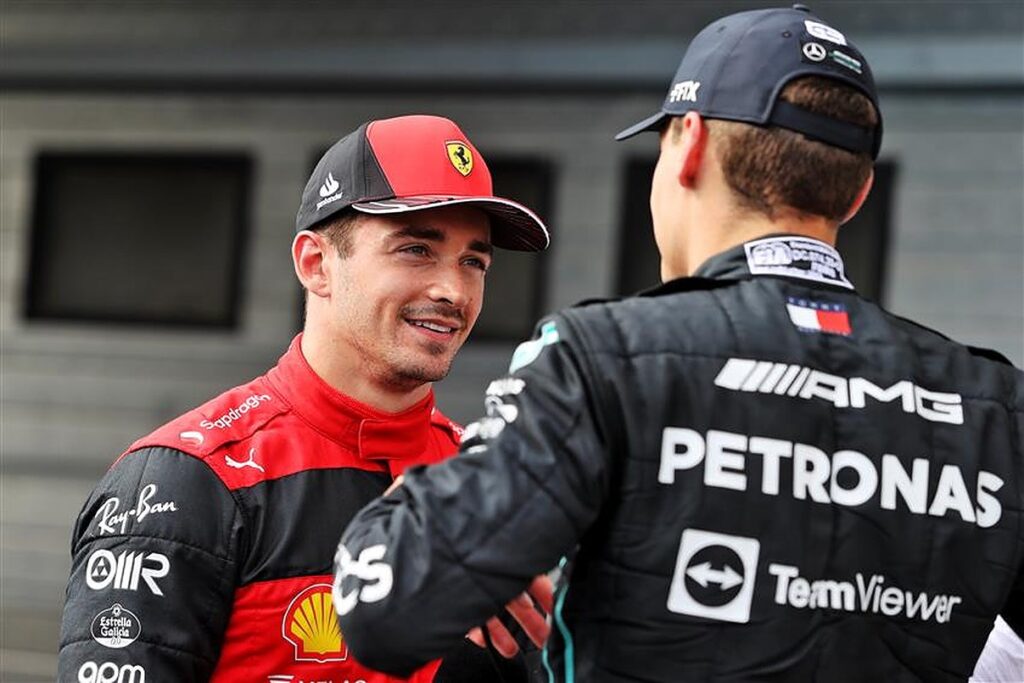 READ: Impossible to blame Charles Leclerc if he replaces Sergio Perez at Red Bull
Verstappen had made his way up to fourth after passing Hamilton on the stops, and Red Bull strategist Hannah Schmitz called him in for a fresh set of Mediums.
Having started on the Mediums, Ferrari had none left, so the logical option appeared to be to stay out on the Mediums they had and box for Softs at the end, but logic flew out the window.
Leclerc was called in immediately after Verstappen to go onto the Hards, rendering him a sitting duck as the Dutchman passed him, before Russell did the same after his later stop into another set of Mediums.
The pace was so bad that the Maranello-based side had to call Leclerc in again for Softs, and he finished sixth behind Perez.
Article continues below
Sainz did go longer on Mediums before going onto Softs of his own, but both Mercedes cars seemed to have the measure of him on Sunday.
The Spaniard could not catch Russell, but was passed by Hamilton, who had mirrored his strategy, as the seven-time champion went on to finish second ahead of his team-mate.
Verstappen strolled to victory, and Ferrari were left wondering how they had let another victory slip from their grasp.
Such is the situation in the championship – after throwing away a handful of wins in 2022 – that Schumacher believes someone will have to go.
READ: Max Verstappen, Lewis Hamilton and George Russell laugh at Ferrari
"I see two people's jobs in danger, Daniel [Ricciardo, who finished down in 15th] and also Mattia," he told Sky Germany.
"When you get the gift of being able to go for the world championship with Ferrari and throw it away so carelessly, it should become difficult for you.
"So I see him in danger during the summer break, there are too many little things that are going wrong and too many technical problems."
Inaki Rueda is generally the man in charge of strategy at Ferrari, and Binotto, loyal as ever, defended him and the whole team following a nightmare afternoon.
"Not only Inaki but the entire team is great and I'm fully supporting them," he explained.
"I think when our opponents make mistakes, it does not attract so much attention, so I support everyone in the team completely for doing a great job on balance."
Verstappen now leads Leclerc by 80 points in the Drivers' Standings, while Ferrari trail Red Bull by 97 points in the Constructors' Championship.
Mercedes' second consecutive double podium now means that they are just 30 points adrift of the Scuderia.